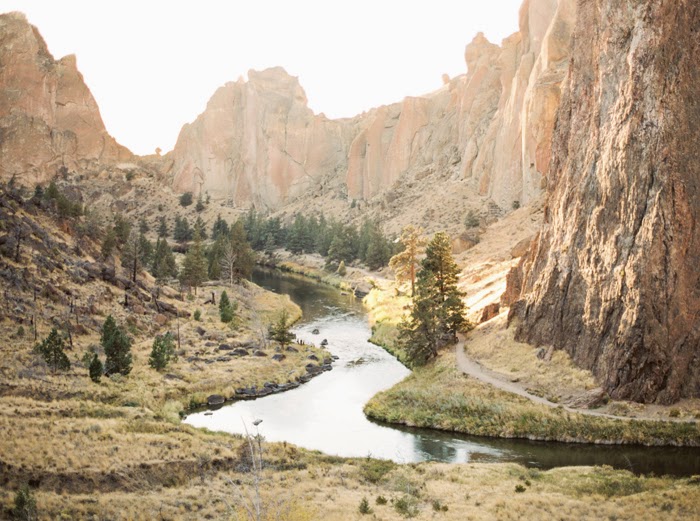 Hey! Remember me!? I'm coming up from a sea of wedding editing real quick to say hello! :) Hi! What's up y'all!? :) I've had my goals ready to go since November 1st, but I have failed to post. Mostly because I have a to do list the size of the grand canyon and well, I'm just plain overwhelmed right now. It's a great thing, no doubt, but I'm just trying to keep my head down until I can get caught up! It's been a whirlwind of a wedding season, let me tell ya!
That photo above? That's a photo I took in Bend, Oregon where I got to spend 4 amazing days learning at the Erich McVey Workshop. If you check out the hashtag #erichmcveyworkshop on Instagram, you can see all the incredible work that the attendees got from the workshop as well. I'm amazed at all the talent that I was surrounded by - True, TRUE artists! I'll be recapping this here on the blog very, very soon.
Okay - October. Duuuuude! You win man. It was a close race, and I didn't go down without a fight, but I bow my head to you. You were brutal. Simple as that. Yet so eye opening at the same time. All I know is that I am ready to make the necessary changes both personally and professionally so I can live a life with more meaning, a clear head and heart, and that will allow myself a lot more Grace. God has been moving mountains in my life this month and I'm already feeling things making a dramatic change. :)
I need to get back to editing (light at the end of the tunnel, where you at yo!?) so let's get to it!
How did I do on my October Goals?
October Goals
Attend Erich McVey Workshop (!!!)
Launch THE SHOP
Photograph Three Weddings
Photograph Six Sessions
Pay It Forward
Go on a HOT date with Drew
Celebrate my Brother's Birthday
Meet my love muffin from South Africa Caley! :)
Go to the Pumpkin Patch
Organize File Cabinet
and DVD backup drives
Continue attending Pilates Class -
Add a Cycling Class during the week too...baby steps!
Declutter Home - Clean out CLOSET
November Goals
Finish Editing EVERYTHING in my editing que... Fingers crossed!
Photograph 5 sessions
Photograph our last 2 weddings of 2014
Go on a HOT date with Drew
Declutter Home - Clean out CLOSET
Celebrate Thanksgiving with Family / WORK FREE
New Pricing Guide
Blog More Sessions/Work/Weddings
Make First Step Toward a HUGE Passion Project of Mine
Tidy Up My Home/Office
Decorate for Christmas
For November, I simply just want to get all my editing done (this is going to be my whole month - let's be real), celebrate our last weddings of the season, spend whatever left over time I have with family and hot husband, tidy up things around here, tie up the lose ends, and start working on/implementing the big changes we are going to be making in our business for 2015.
Annnnnd go! :)
Oh, DUH! Here's a playlist I've been working away to these days. Hope you like it! :)