I'm joining up with Jenni again today...because the topic makes me, well, uncomfortable. I feel challenged to write about this because my mind was blank when I first thought about it...and then slowly but surely I started to list things off.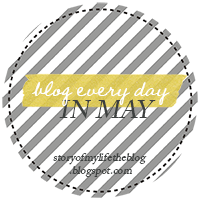 1.
Wedgies in man's work pants. Never, ever okay.
2.
Socks with Sandals. Again, this is never, EVER okay.

3.
When you're in the bathroom and the person next to you is letting it all out. TMI...but you know you've all been there. I feel bad for the person and want to hightail it out of there as fast as I can so we don't ever make eye contact.
4.
When I catch people look through the crack in a public restroom. Don't you know this is against the rules? I DO SEE YOU. Now knock it off! Creepers!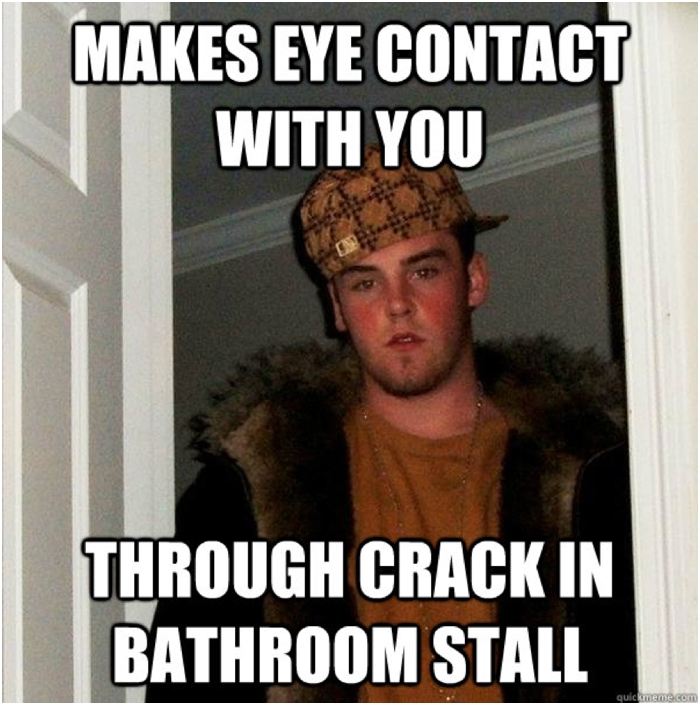 5.
I hate when people test me. Meaning, if they say, "Ohhh let's see if you can answer this!" Even if it's the easiest question in the world...I will freak my brain out and most likely answer it wrong. "Shay what's 4 + 4 = ...?... "9! No 8! I knew that!" Naplolean Dynomite said it best..."Idiot!"
6.
When people chase me. I don't know what it is but the thought of someone chasing me makes me nauseas. I automatically stop running, and form myself into a little ball and wait for the person to catch me. I hope nobody wanting to kidnap me sees this...because this could be awkward.
7.
Seeing earwax in people's ears. It's called a Q-Tip. Use it.
8.
The pre-sneeze face. You know it, I know it...We look straight up ugly.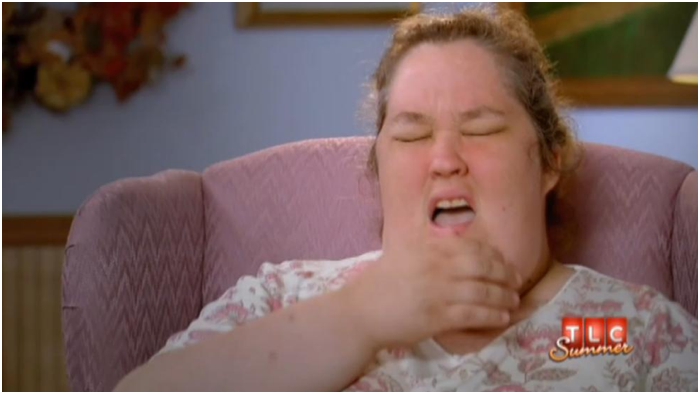 9.
Rude people in general. Nothing makes me more uncomfortable. Why be rude? It does no good to anyone, or anything. It's a waste and it makes me want to go Chuck Norris on your attitude.
10.
And last but not least... Toupees...especially ones that blow in the wind.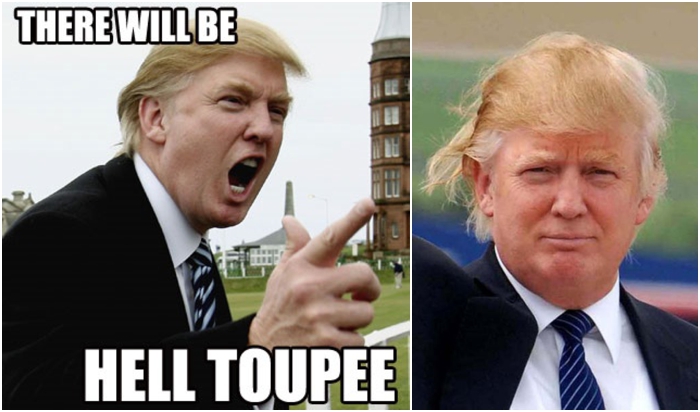 10.5
That, and creepy baby dolls that have no hair, a busted eye, and a broken leg. Yeah, that one that stares at you with that "I'm going to come off this shelf when you're sleeping and get you!"
Happy Friday Friends! (& Sweeeeet Dreeeeeams hahahaha).
I am going to be participating in a SOCIAL FREE MEDIA WEEKEND. Drew thinks I will give in by Saturday afternoon...We shall see. I can do this. I can.