WHOA.

I turned into a real life ninja this weekend y'all...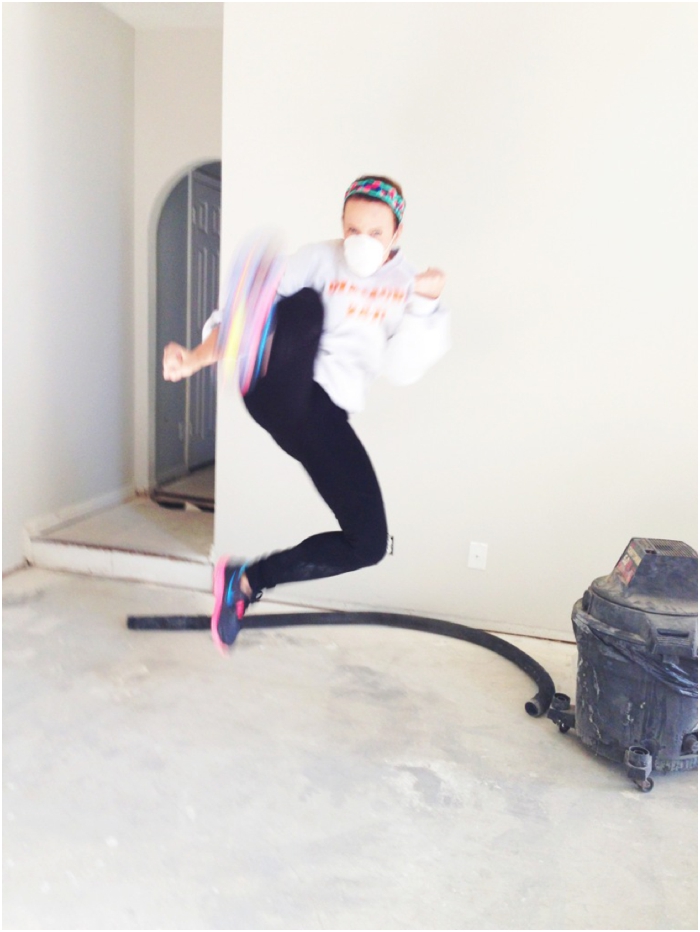 Okay, not reallyyyyy.

Ridiculous outtakes for your viewing pleasure. Self timer and I don't get along.
BUT y'all...aside from these 'awesome' photos:
I just participated in my first ever social media FREE weekend...and it was freaking awesome.
Did I miss instagram/facebook/twitter? Maaaaybe a little.
BUT.
It was completely liberating. I signed off on Friday evening and got back on facebook late last night. What did I miss? A few engagements, a few birthdays, some pictures of people celebrating Cinco De Mayo, cute baby pictures, a few friend requests, farmville requests...you know, same ol' same ol'. But you want to know what I got done?
A. LOT.
I found myself more engaged in conversations around me, I found myself sitting there watching a TV show with my family late at night and not scrolling through my feed catching bits and parts to it here and there...I found myself appreciating the life around me and loving the simplicity of it all.
Family time meant more. Car rides meant more. Life around me wasn't drowned out by my instagram activity and facebook updates.
This weekend Drew's family and my Mom traveled in to help us paint the kitchen, the half bathroom, the laundry room, the garage walls, AND Drew and his Dad replaced our broken backdoor and front door. Mr. Nelson and Drew also filled a HUGE hole that was in our hallway that the foundation company wouldn't fill in...(don't get me started on that). Anyway, that's A LOT of work for 48 hours. I mean, I'm totally sitting here with a headache from all the dust, blisters from all the cleaning and painting, AND a sore back...however I am so grateful for the progress being made on our home. It's worth it...and I love that WE are doing the dirty work. It means more. I appreciate our home more. It is a mess, but slowly but surely she's starting to feel like home again. It's amazing what a fresh coat of paint can do! :)
The old back door and old front door. Can't wait to show the new ones...and I know you're anticipating the reveal!? (Jusssst kidding. But seriously, I'm SO excited about the new doors! I am officially feeling old.)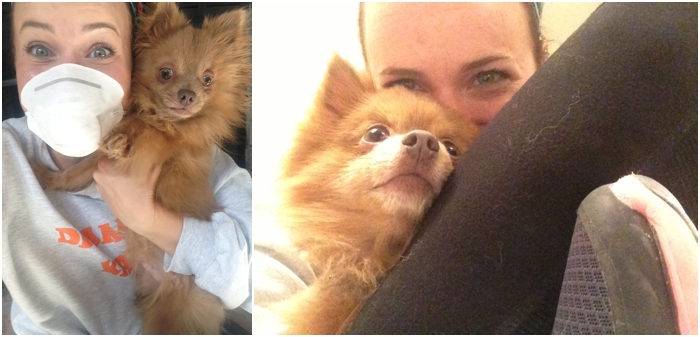 My babies are back in my life. They have been away at my Mom's for A MONTH AND TWO WEEKS and I have missed them SO much. They gave me the cold shoulder for a good 10 minutes...but I can't say I blame them.
Hey Drew hayyyy...lookin' good babe.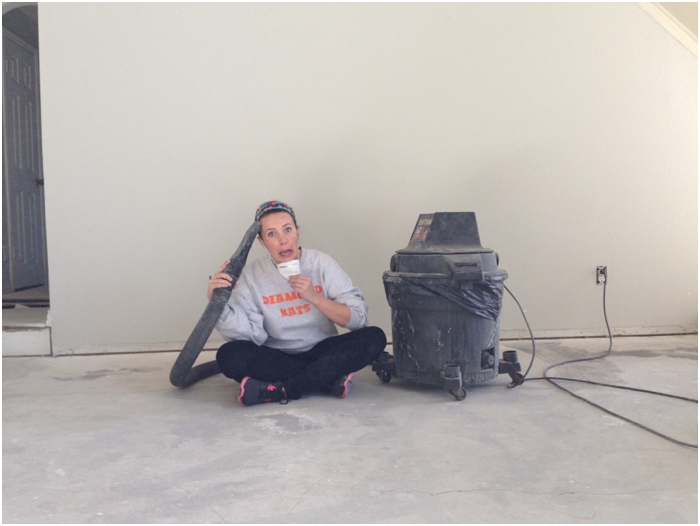 Hope your weekend didn't "suck". Sorry for looking so good.
We also attended our friends wedding reception on Saturday evening.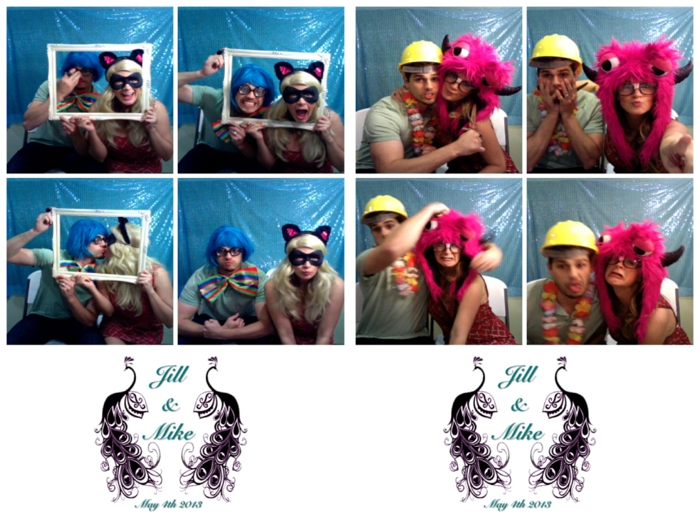 All in all, we had a productive weekend and my phone wasn't the center of it all. GRANTED, I won't be participating in a social media free weekend EVERY weekend (it IS wedding season, afterall) but I can definitely appreciate those who DO participate every weekend, and MAN...WHAT a difference.
Making Things Happen was a blessing in my life and the small changes that I've made thus far have been liberating and an absolute improvement on my personal and my business life. I still have kinks to work out, no doubt, but I am really admiring the changes I am making. Not letting social media be the center of my attention is awesome guys. It really is. When you find yourself out of habit clicking that instagram button on your phone, exit out. It can wait. It really can. Moderating your use is so important.
I'm just feeling super thankful today for the life in front of me. Yes, even my unorganized, chaotic life...it is beautiful because I choose to make it be beautiful. I choose happiness regardless of the insane obstacles thrown our way. I choose to live in the moment more and letting that inspire me. My eyes opened this weekend. I found myself out of instinct wanting to check my social media and had to sit the phone down and walk away. I even let my phone die a few times so I wouldn't check it. It's so silly to think of how much of a "normal" and instinctual feeling it is. Why was it hard to not look at these social media platforms? Try it y'all...its so habitual. It was annoying and Drew would look at me and say, "Didn't think you were this bad did you?" It got easier as the weekend went on and I'm sure because I was busy that it helped. All in all, it was really refreshing. It was nice to just be and focus on the things in front of me that needed to be done. Choosing to not set my eyes on what everyone else was doing, and being IN the moment of the life that was in front of me...was really, really awesome.
If you haven't read about Social Media Free Weekends...head
over here to Lara's blog
and read all about it. Dare, you try it? I think yes.
P.s.) We have officially claimed our house as ..."50 shades of Gray" (minus the storyline, haha). NO joke, though. Do you know how hard it is to match grays and figure out what room is what? We mistakenly forgot to write down what grays we used in the rooms and spent hours upon hours at Lowes and Home Depot trying to get it right. Lesson learned.