ALKJFalJDLKASMDSLAKFJLUJWALFLSAKDLKSAFIUSLAFJSLAKD:SALJ! ANLJFASFKSAFSIFSAMFLSAK!!!!!!! WHOOT WHOOT! WHOOHOO! WHOOHOO! OMGOODNESS GRACIOUS GREAT BALLS OF HECK YES! WHOOHOO! YAYAYAYAYAY!!!!!AKFJALSJFSLAJFSLAKFSLKFS:LKFLSAKFLSKFL!! AKSFLSKA!!!!!!!!!!!!!!!!!!!!!!!!!!!!!!!!!!!!!!!!!!!!!!!!!!!!!!!!!!!!!!!!!!!!!!!!!!!!!!!!!!!!!!!!!!!!!
BEST DAY EVER!!!!!!!!!!!!!!!!!!!!!!!!!!!!!!!!!!!!!!!!!!!!!!!!!!!!!!!!!!!!!!!!!!!!!!!!!!!!!!!!!!!!!!!!!!!!!!!!! !!!!!!!!!!!!!!!!!!!!!!!!!!!!!!!!!!!!!!!!!!!!!!!!!!!!!!!!!!!!!!!!!!!!!!!!!!!!!!!!!!!!!!!!!!!!! !!!!!!!!!!!!!!!!!!!!!!!!!!!!!!!!!!!!!!!!!!!!!!!!!!!!!!!!!!!!!!!!!!!!!!!!!!!!!!!!!!!!!!!!!!!!! !!!!!!!!!!!!!!!!!!!!!!!!!!!!!!!!!!!!!!!!!!!!!!!!!!!!!!!!!!!!!!!!!!!!!!!!!!!!!!!!!!!!!!!!!!!!! !!!!!!!!!!!!!!!!!!!!!!!!!!!!!!!!!!!!!!!!!!!!!!!!!!!!!!!!!!!!!!!!!!!!!!!!!!!!!!!!!!!!!!!!!!!!! !!!!!!!!!!!!!!!!!!!!!!!!!!!!!!!!!!!!!!!!!!!!!!!!!!!!!!!!!!!!!!!!!!!!!!!!!!!!!!!!!!!!!!!!!!!!!
Just gibberish.
Back in January, it was probably around midnight, and I was in what I call my half sleep. It's that place where my dreams overstep reality, and well, this small little muffin of a seed was planted in my crazy head that said, "You need to reach out, help other inspiring photographers, and host a photography workshop." I mean, I LOVED the idea of it all, but I would let doubt creep in from time to time and battle these thoughts in punching matches, but over the next few weeks, I couldn't help but keep thinking about it. I kept letting that thought of, "Girl, you've only been doing this two years and you aren't even well known. You don't even have a LEGIT website. You don't know everything. You're still learning! NOBODY will come. People will LAUGH at you."
But I knew in my heart that I did have something to offer, and something to share.
Because over the course of this blog, starting my photography business and going full-time, I've received a ton of e-mails, text messages, letters, etc. from other like-minded photographer ladies (I call them my friends) asking advice, guidance, questions, you name it. I LOVE helping people, I LOVE loving on people, and I LOVE meeting new people. I've made countless mistakes no doubt, but I also worked super hard and I wanted to share my experience, my mishaps, my victories, and my heart with ladies who would be willing to listen.
After another e-mail I received during my time of 'uncertainty' came in from an inspiring photographer was when I decided…"You're going to do this. Yup. No turning back. Make it happen. NO REGRETS." So I did. I turned off the doubt switch, got positive, got excited and made the first step.
This was happening.
We threw around a couple of names, but I always had my heart on naming it something that represented bringing out the absolute best in someone. We both wanted the attendees to feel empowered, positive, BRIGHT, and leave "SHINING BRIGHT LIKE DIAMONDS" (thanks Rhianna haha) and ready to tackle life, photography, and not be fearful and let doubt win. That's when the word GLOW popped in my mind. I said it outloud and Amanda and I both nodded, "UM…YES. That's it."
Boom. THE GLOW WORKSHOP was born.
I could seriously write for days about the details, the blood, the sweat, the tears, the lack of sleep, and the heart that went into this, but I don't think I really need to do that do I? Anything worth doing isn't easy and the reward wouldn't be as sweet now would it? :)
This workshop changed my life y'all. I know, I know, that sounds sorrrt of dramatic. But I'm being honest. I've never felt so fired up and so grateful from an experience. We owe it all to the attendees, and the OUT OF THIS WORLD sponsors who MADE this day even possible. There is so much happy aching in my heart because of all of the precious time and generosity everyone showed us, and I just don't think I'll ever be able to truly THANK them the way they deserved to be thanked.
All I know is we had the most beautiful, loving, talented, generous, and STINKING AMAZING people make this workshop so special. I just can't find the words to really describe it you guys. The smile on my face and the fullness of my heart simply just won't go away! :) I don't hate it. :)
Amanda and I gifted each of the girls with a GLOW coffee mug, a bag, and a journal for them to write in for the day.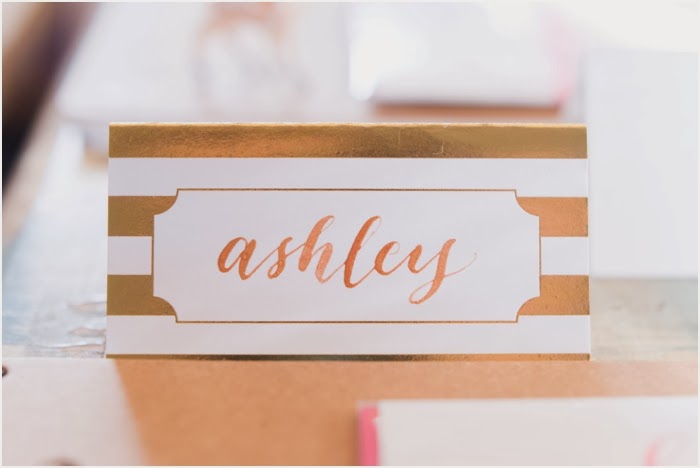 OKAY - OKAY- GET ON WITH IT SHAY! ALRIGHT FINE! :)
The Glow Workshop was everything and more than I could have hoped for. That's simply all I can say.
Here is my recap! :)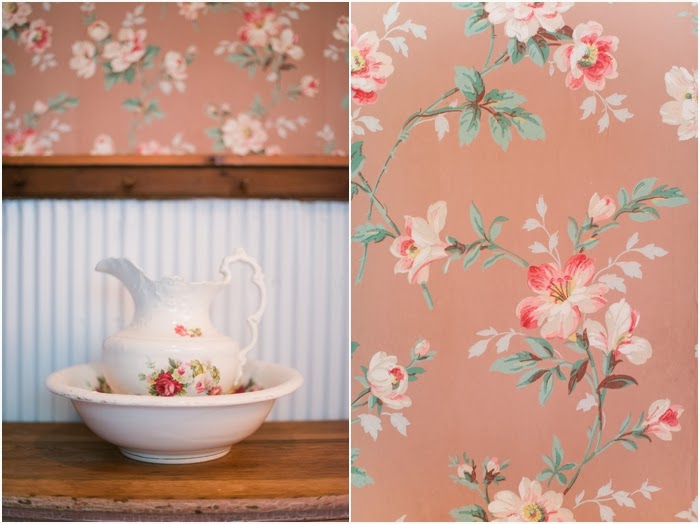 The attendees had the option to stay the night before on Sunday at The Prairie, where Amanda and I greeted them with little bags full of our favorite candy. The girls had sleepovers and had a great time (from what we've been told!) and the rest of the evening Amanda, her EVER SO AWESOME intern, Haley and I set up shop. We stayed up late working on last minute details, getting our TV to show our powerpoint (lol Haley and Amanda - all I can say is I will NEVER EVER eat McDonald chicken nuggets again) and danced to Backstreet Boys, naturally.
Monday morning. THE WORKSHOP DAY! I woke up with butterflies in my stomach, I'm not going to lie. But surprisingly, I was sorrrt of calm…for the most part. I was ready to get the day started, not having any clue what was in store but hoping for the best.
The girls who stayed at The Prairie the night before met up for breakfast and coffee, while Amanda and I were prepping in the next room for the day. Other attendees drove in that morning, and we greeted them with hugs! :)
We said a big prayer right before we got started and then the rest of the day was just a BIG BEAUTIFUL BLUR of happy hearts, emotions, cameras, pretty faces, and smiles.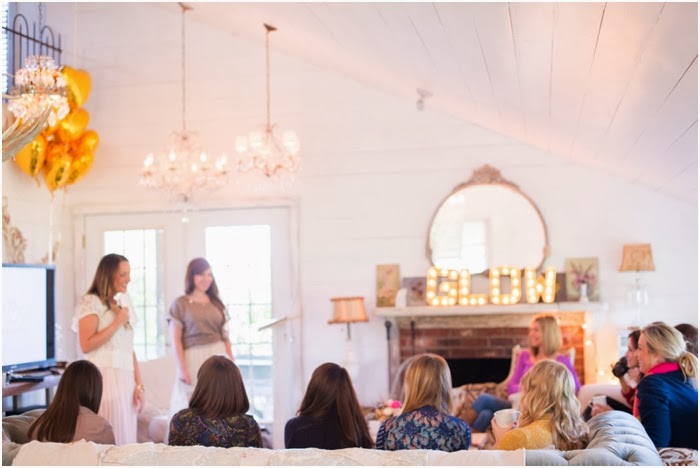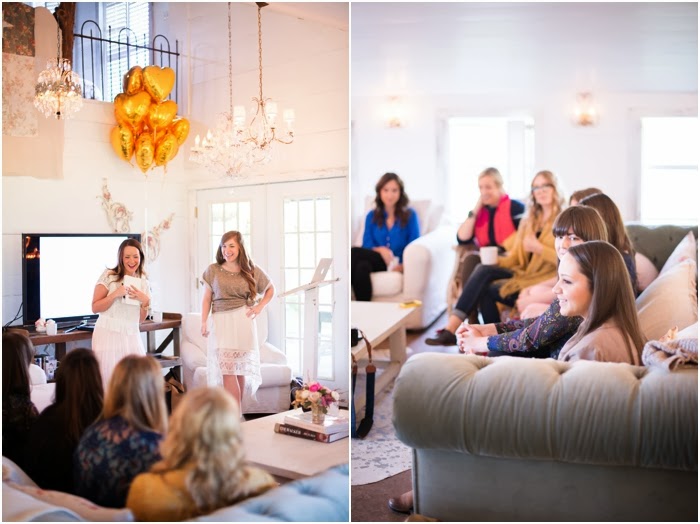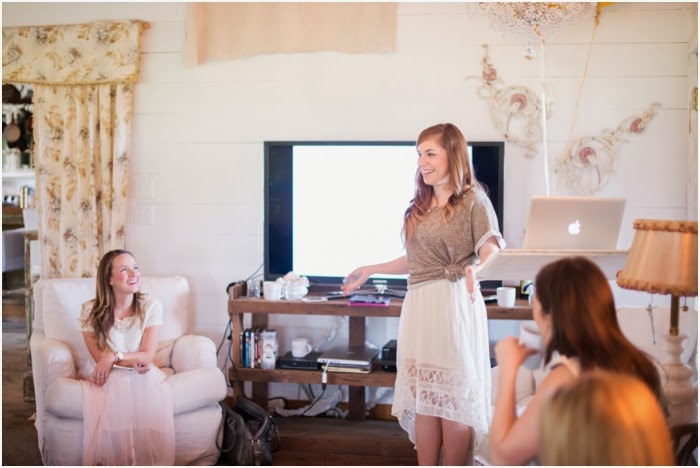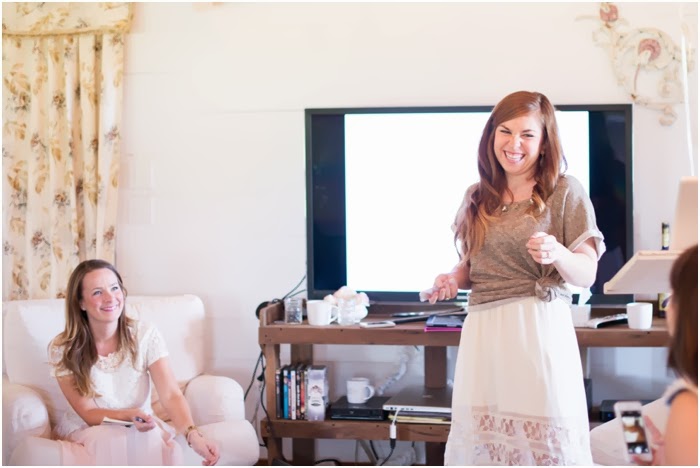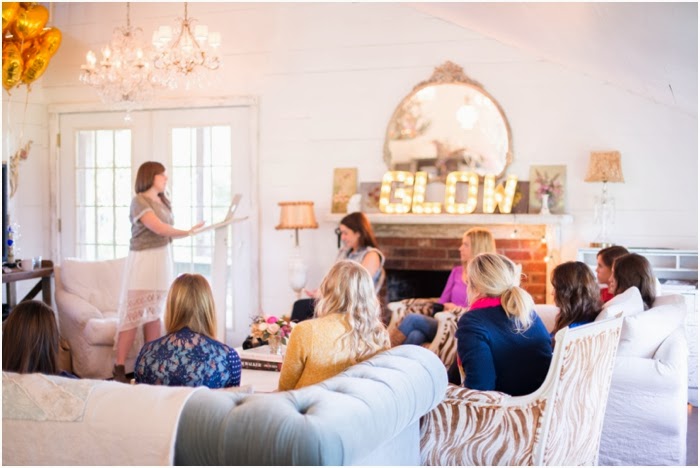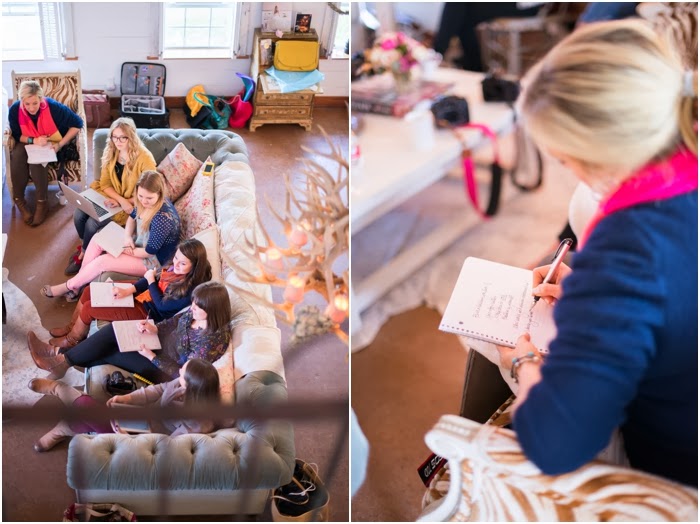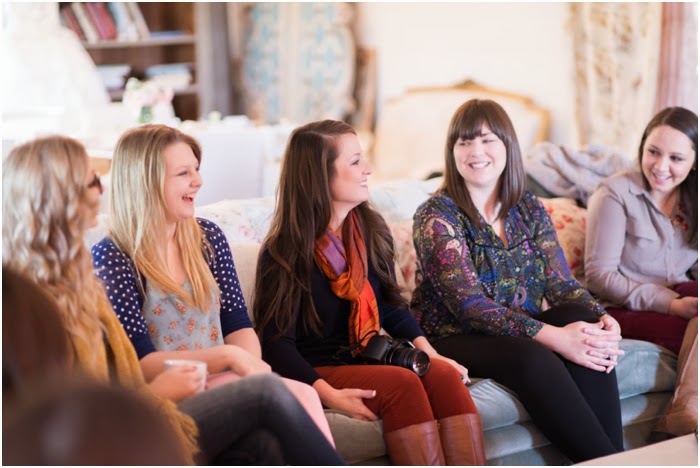 We spent the morning sharing our stories, our hearts, our advice, and loads more of other information. We stopped for lunch which was provided by Backporch BBQ in La Grange. It's not pictured here because we all gobbled it up faster than a turkey, but it was SO good. We also took headshots of the attendees! I loved this part of the day! :) Naturally.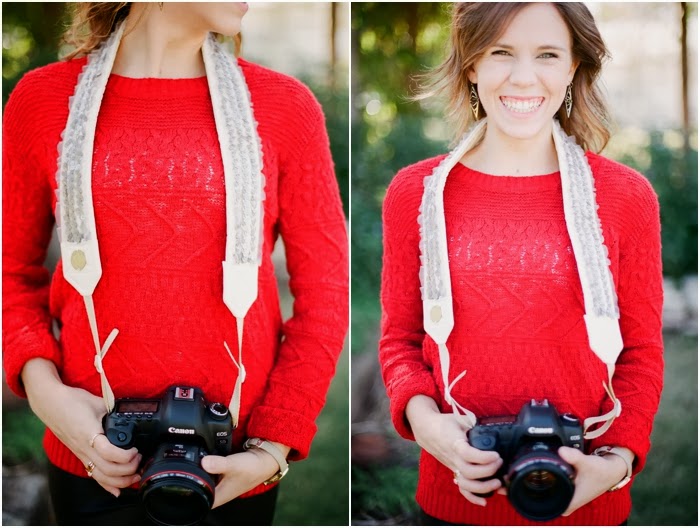 Paige was the winner of the Bloom Theory strap. I think she was excited! :)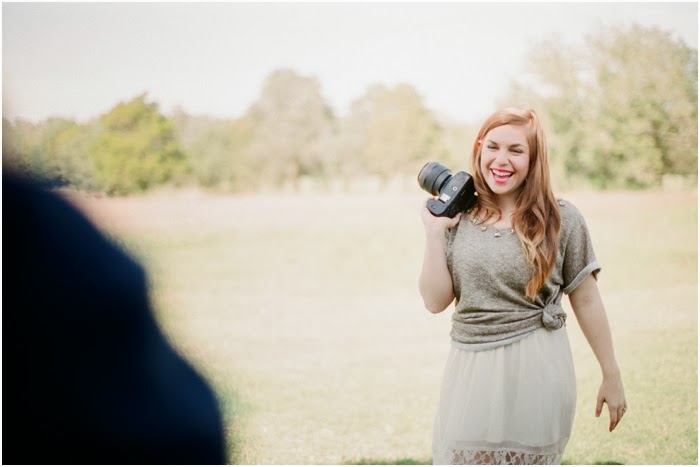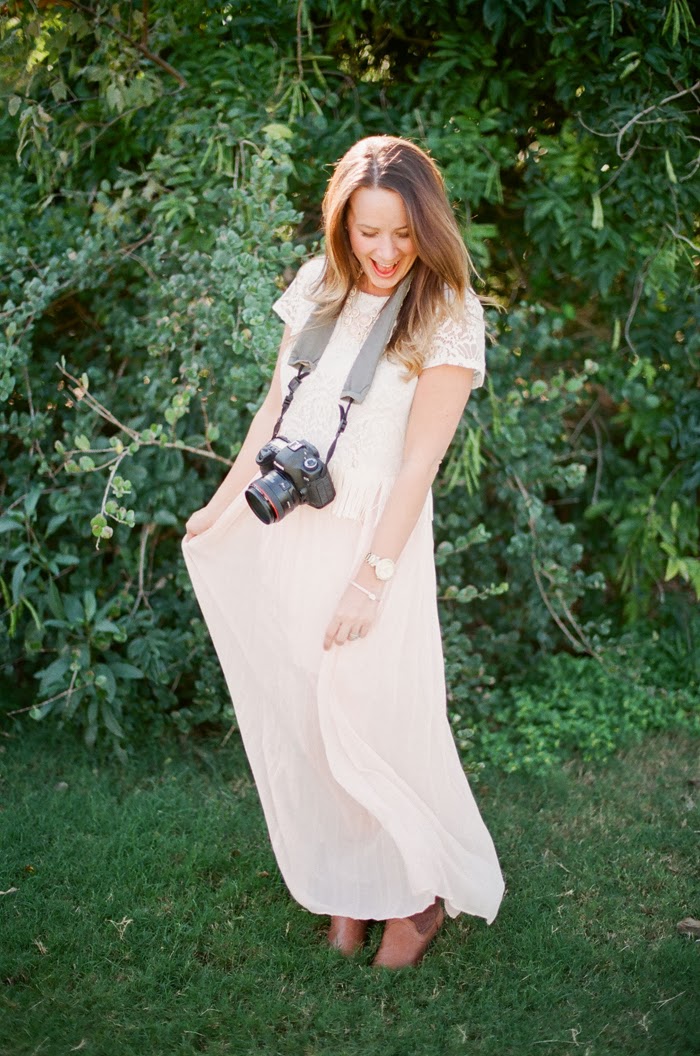 After head shots, and dancing around like a fool, we went back inside and got back to work. We answered questions, and then concentrated on the more technical side of photography: the settings! While we were focusing on part two of our presentation, Tracey Melton, AKA: THE Make-Up and Hair MASTER of the UNIVERSE :) of
Tracey Melton Artistry
arrived and got her pretty hands on our models for our styled shoot. Rian and her boyfriend agreed to be our models for the day and naturally, they ROCKED it. They are so precious! :)
Tracey is seriously MAGIC. She's not only drop dead stunning, but she is SO stinkin' GOOD. She graciously provided her skills for hair and make-up and we couldn't be more thankful! I wish she lived with me so I could look and feel beautiful every single day! You can check her website out
here
! :)
Once the gorgeous models were ready, we wrapped up our inside presentation and headed outside to our styled shoot! Our fingers were ready to SNAP away and capture all the GORGEOUS that Sweet Sunday Events created.
Until we do get the green light though, here is ONE image to make your eyes turn into puffy hearts.
I'm wiping the drool off my mouth too. I know. I KNOW. MICHELLE! WHY YOU DO THIS TO US!? WHY!? ;) You are TOO talented for words my friend.
You could hear Amanda and I squealing the whole time and I had to hold back the tears a couple of times. I was that over the moon elated with every single detail these ladies created for us. I was so overwhelmed with gratitude and just, thankful. I really wish there was a better word that meant more than THANKFUL. :) Katy also made the AMAZING backdrop in the field. Yeah. That's real. SHE MADE IT. Can you believe that!? There are not enough words you guys.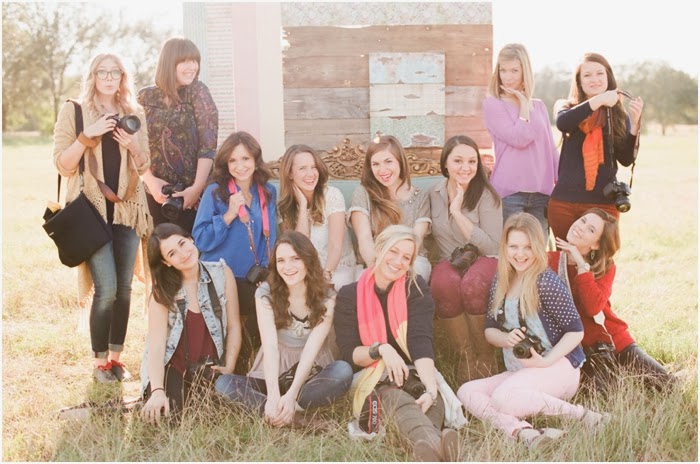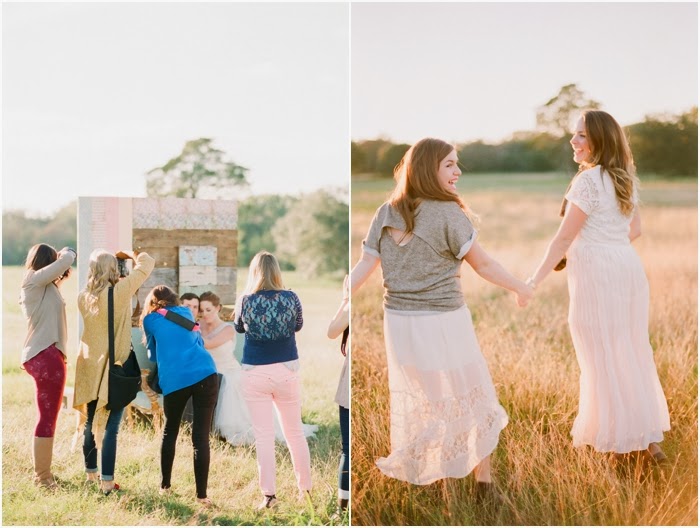 Once the styled session was complete, we went back inside and we had the girls write ALL of their fears on a piece of paper. We took them out into the field, and we all went around and said our fears OUT LOUD. At the end, we all set our fears go. We won't mention that Amanda and I BOTH jumped the gun and released our balloons as soon as we said our fears lol. We made the girls wait to do it together though. It ended our day in the most perfect way. Everyone said BUH-BYE to fear, and YES to GLOWING. We also won't mention that one of the balloons got stuck in a tree on the way up. It still makes me laugh thinking about it, lol.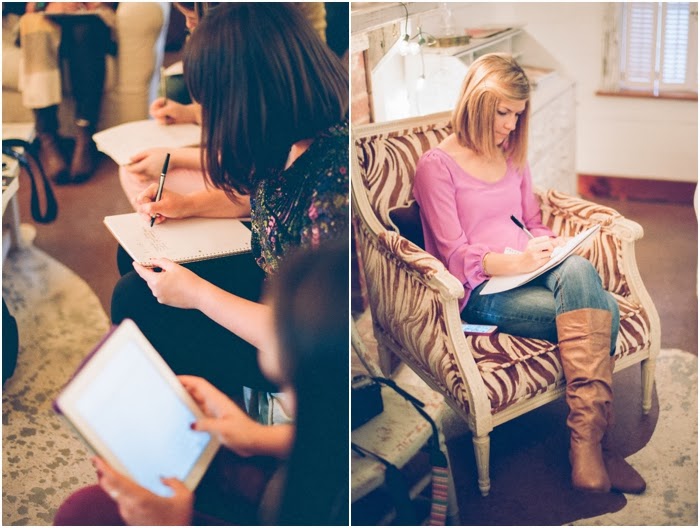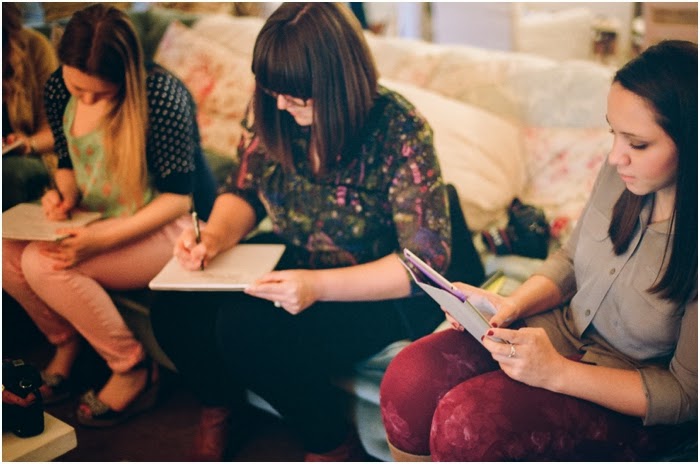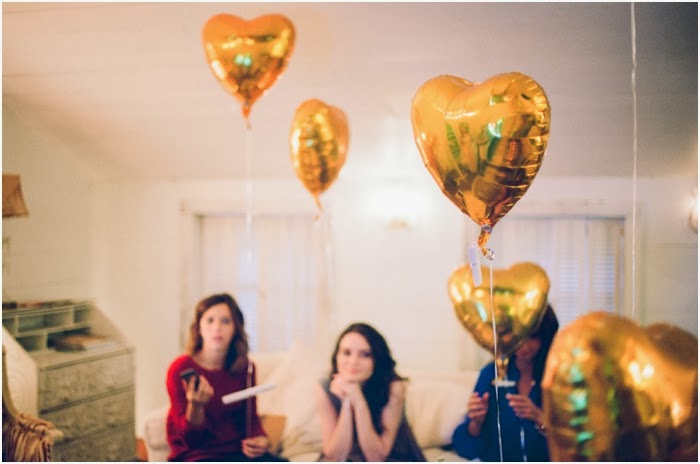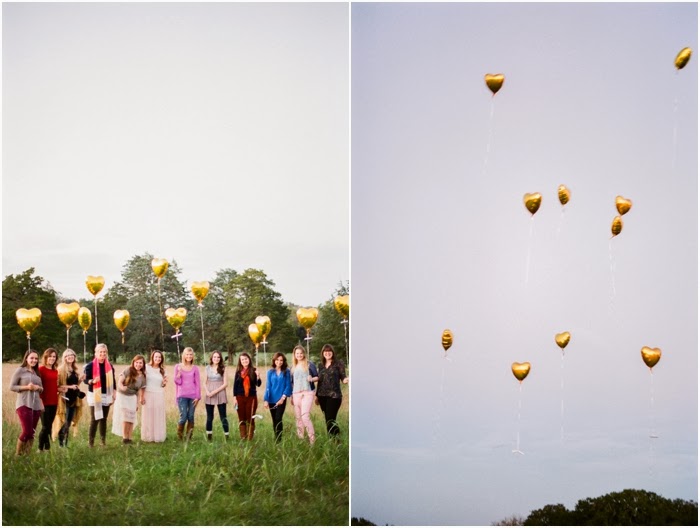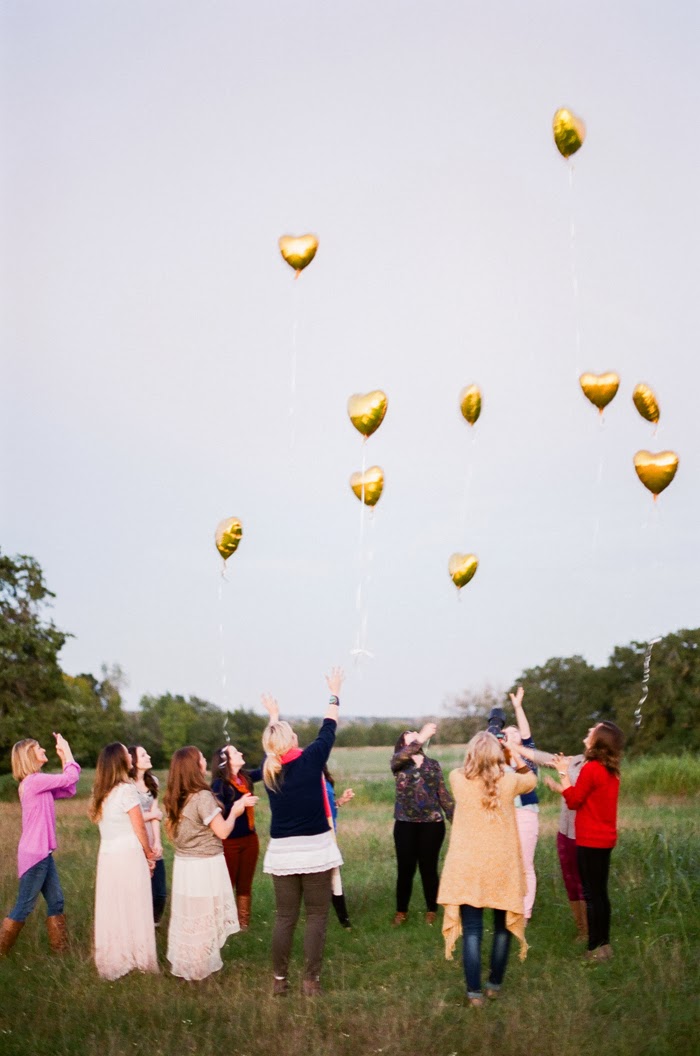 The best day, ever.
Saying our goodbyes, giving our biggest hugs, and saying thank you to the girls at the end of the day just didn't seem like enough to me. Packing up my car that night and sitting in my car, I let out a thankful cry. My heart had never felt so happy, so fulfilled, so gracious, and so forever thankful. My heart wanted to explode, and even today, it still feels the same.
To all the sponsors, the husbands, the friends, and the family who helped…Thank you. Words can never express how much your help and selflessness to help create this day for us meant to Amanda and me.
Clayton Stringer, with
Stringer Productions,
THANK YOU SO MUCH from the both of us for video documenting this day for us. Having you on board with us at GLOW was so much fun! We can't wait to see the video and will forever cherish it! You are the bomb.com in so many ways! THANK YOU, THANK YOU, THANK YOU! :)
Michelle, Clayton, Rachal, Katy, and Tracey…THANK YOU FOR EVERYTHING!!! YOU LADIES ROCK MY SOCKS OFF! THANK YOU, THANK YOU, THANK YOU! I can't say it enough.
Haley, the ever so SMART and HELPFUL intern of Amanda… We couldn't have done it without you girl! Thank you for all your input, help, and prayers! You saved the DAY! I have enjoyed getting to know you and have to say…Amanda is the luckiest! You are a rockstar! :)
Hey look! :) It's The GLOW Workshop Team … Hey… just in case I didn't say it enough…
THANK YOU! :)
We wouldn't have had a workshop if it wasn't for these talented and gorgeous girls.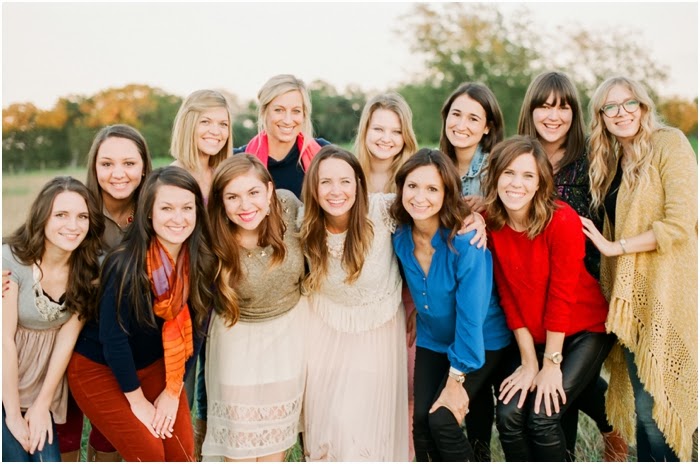 Y'all rocked it and made this day more special than I could have ever imagined. Thank you for your willingness to learn, be open, be real, and so so so precious. I loved getting to know all of you and can't wait to see you all GLOW.
And last but not least…
Amanda.
My little muffin sprinkle.
The girl who didn't delete my e-mail and think my idea of this workshop was silly. THANK YOU…For ALL you did to make this day possible. You know it, and I know it… I couldn't have done it without you. Thank you for all your HARD work, your time, your heart, your smile, your hugs, those long nights of delirium we shared, all the laughs, all the frustration, all the prayers, all the love, all the support, and most of all, the blessing your beautiful, once in a lifetime friendship.
We make a great team don't we? :)
I can't wait to see what the future holds for The GLOW Workshop, but all I know is, this first workshop will be hard to beat. I know it will just get better from here. :)
Dates for our next workshop will be released in January. We hope to see you there! :)
THE GLOW WORKSHOP
----------
HOSTS
--------
Amanda Marie Lackey - Amanda Marie Portraits (Photographer)
Shalyn Nelson - Love, The Nelsons (Photographer)
--------
LOCATION
--------
The Prairie by Rachel Ashwell (aka HEAVEN)
A BIG special thanks to Kim and Marie!!! :)
--------
SPONSORS
--------
Lauren Essl - Blue Eye Brown Eye (Calligraphy)
Kate Foley - Kate Foley Designs (Florals)
Emily - Cakewalk (Cakes, Sweets)
Stephanie Sterjovski - SS PRINT SHOP (Prints)
Lara Casey - Lara Casey Media (Prints) & Southern Weddings (Magazine)
Emily Ley - Emily Ley (Prints)
Paloma - Paloma's Nest (Bangle)
Jo Totes - Jo Totes (Bag)
Bloom Theory - Bloom Theory Straps (Strap)
---------
THE GLOW TEAM
--------
Michelle Boyd - Michelle Boyd Photography (Photographer)
Katy Bohls & Rachel- Sweet Sunday Events & The Union on Eighth (Design & Coordination)
Tracey Melton - Tracey Melton Artistry (Make-Up)
Clayton Stringer - Stringer Productions (Videographer)
Rian & Garrett - Models (Rian has a style blog - you should check it out! :)