Walking back into my office this morning was a sad experience. Reality is here staring at me in the face and I don't like it. Not one bit. Vacation is over, my friends are back in their home states, and the surprises are complete. However, my heart is happy and I have a killer tan! You win some, you lose some right? ;)
Last week was one of the best times of my life. Some of you KNOW what happened if you follow my instagram, but if not, I'm going to explain now.
I got to play part in surprising one of my favorite people in the world with the help of my Ohio darling and Boston muffinheads.
You can read Steph's recap
HERE
, Katie's recap
HERE
, and Erica's recap
HERE
. They all made me smile ear to ear when reading them! It also made me want to cry and throw a temper tantrum because its over, but the memories will no doubt last a lifetime.
Last Tuesday, Katie flew in from Ohio to Houston to surprise Steph and as much as I wish I could have been there to witness it, but I had something else up my sleeve that had to make me stay put.
As that surprise was unfolding, I was getting ready for WEDNESDAY. Right after I launched the Glow Workshop here on this blog, I literally was running around my house like a crazy person trying to get out the door to pick up Erica and Kurt at the airport. Those little muffins flew in from Boston and were going to surprise Steph later that night in San Antonio. Drew met us for lunch downtown at Stubbs BBQ, and I gave Kurt and Erica a little tour of Austin while we waited for Drew to get off of work.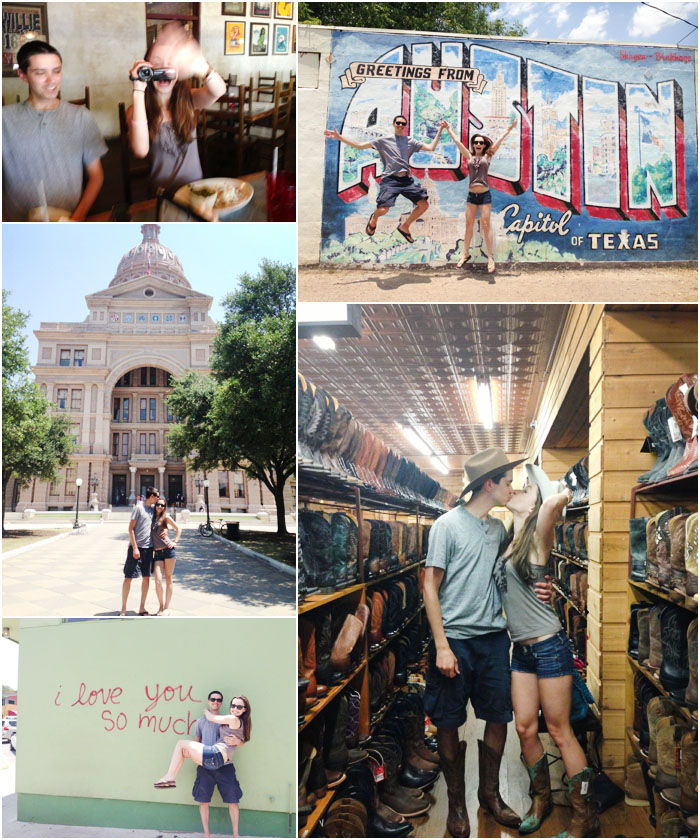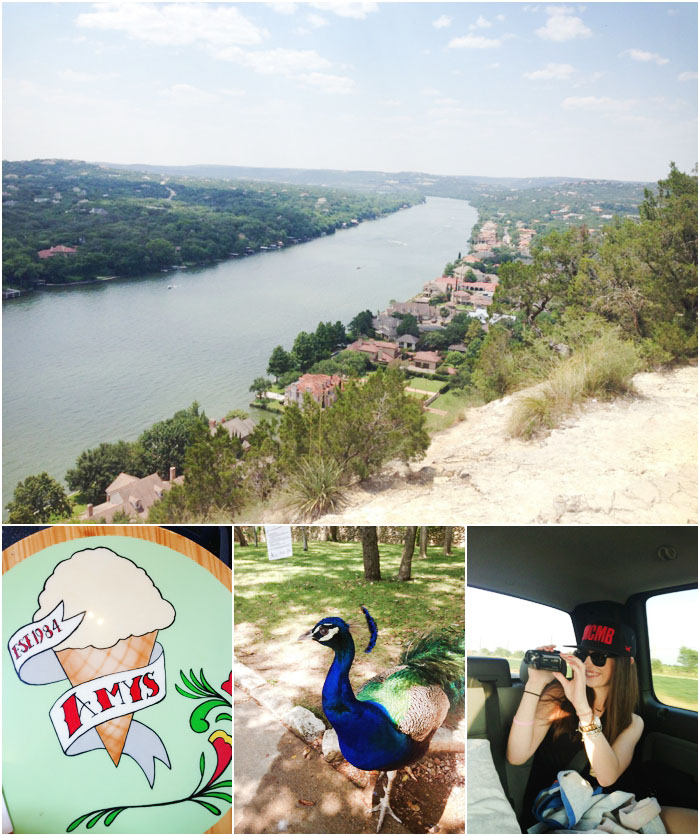 We couldn't get to San Antonio fast enough y'all. Drew and I took a photo of us in the truck that said, "On our way!" and had Erica and Kurt hide behind the seats so they couldn't see them. I knew Steph would be looking because she kept getting surprised, so I had to really make her think it was JUST DDHP and I coming! ;)
When we arrived, Drew and I walked in, and a couple of minutes later...
After that, the surprises were OVER (even though Steph kept asking "WHO'S NEXT!?") and the REAL fun began. We had dinner on the Riverwalk in San Antonio, and then headed to Aunt Frances' river house in Concan, Texas. (aka my most favorite place on the planet!)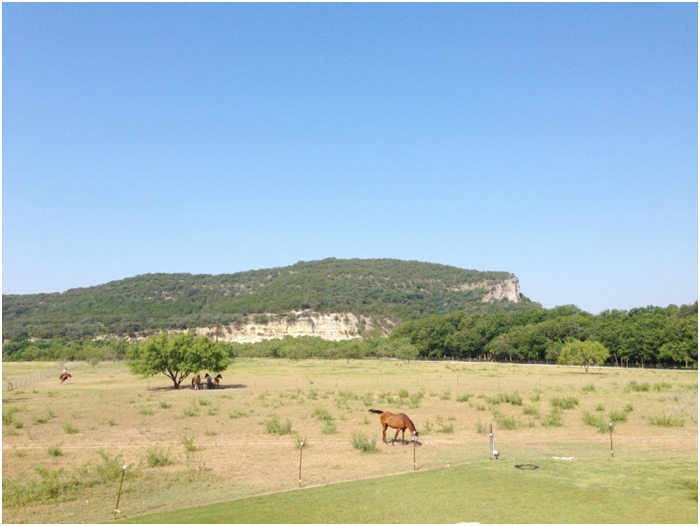 We stopped at Wally World on the way (aka my least favorite place on the planet haha) and had ourselves some fun in the aisles. I have NO idea what I'm doing, but I'm just going to call it the "Shaynado" (Shay + Tornado moves. I do what I can.)
Who says you have to grow up when you're 27? My thoughts exactly.
The rest of the trip was hardly documented because one) our service was in and out and two) we all kind of just felt like being in the moment. We took a few photos, mostly with our iPhones, but most of it was documented in the ol' brain. We had the best time, laughed til' we cried, cried til' we laughed, played games, danced it up in the river, engaged in real convos, acted a fool, and just danced the nights away.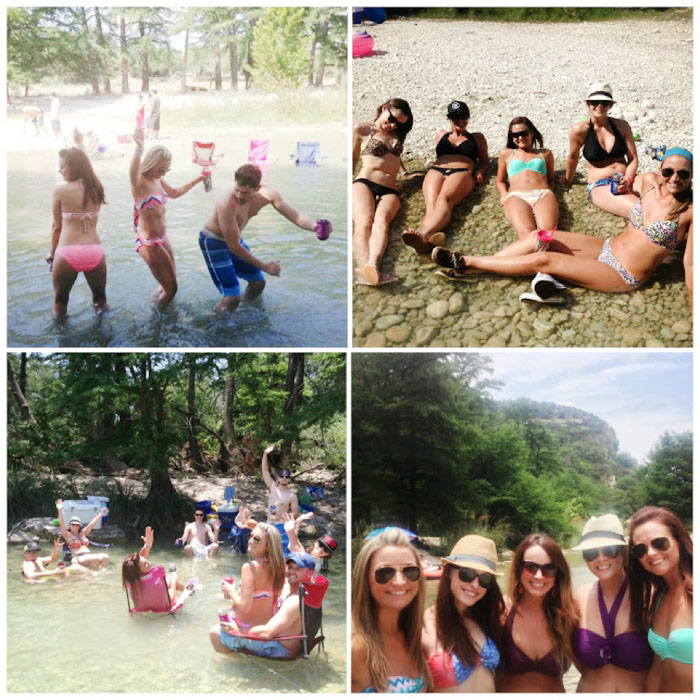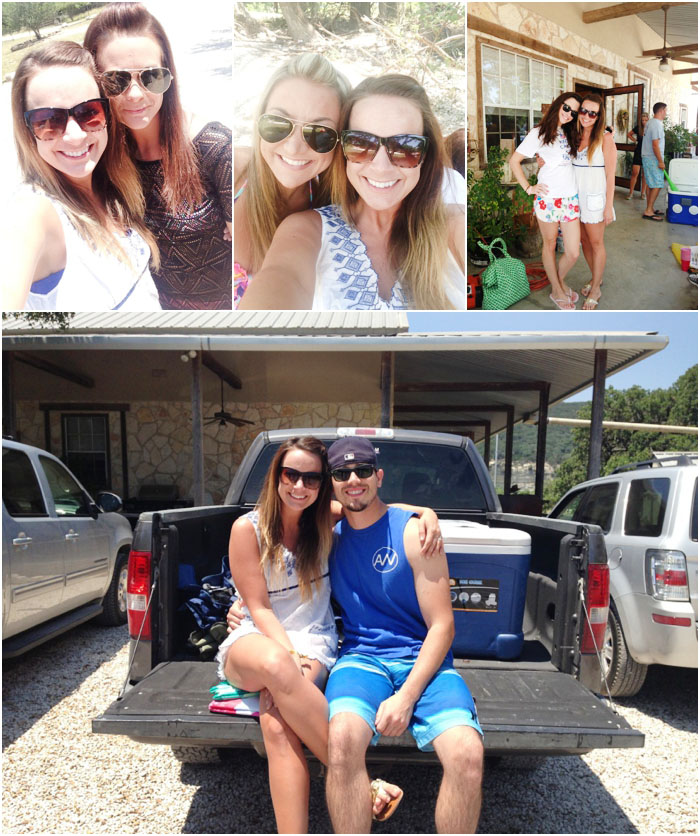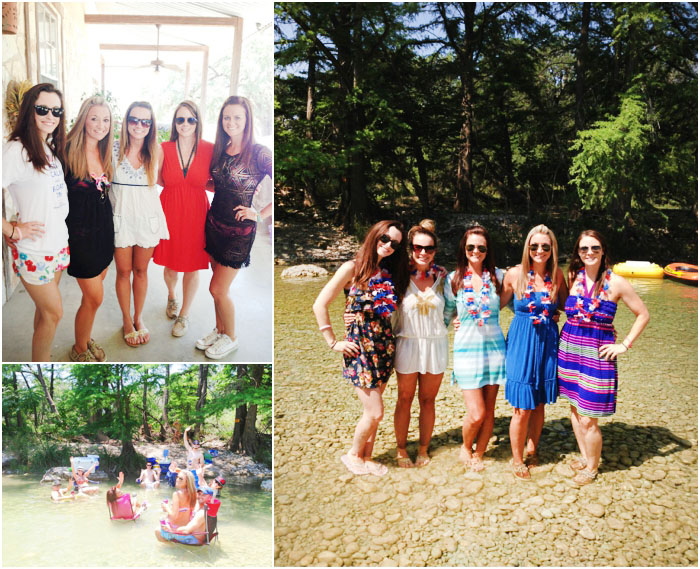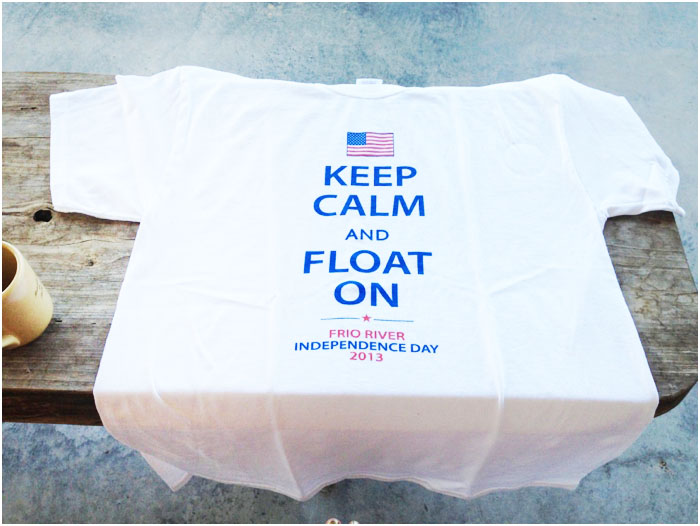 I love these girls (and guys) so much and I just can't imagine life without them in it, simple as that. Saying our goodbyes on Sunday are always dreaded and we can never believe it's time to go our separate ways (again and again) but we always have the next trip in talks before we give each other that last hug and "see you later!"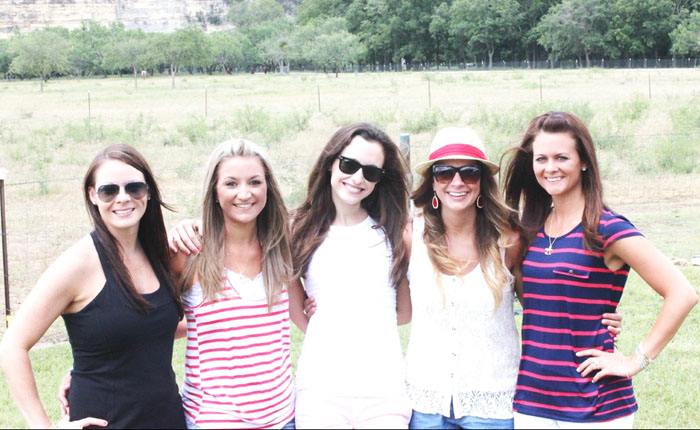 Genuine Friendships are few and far between anymore, and all I can say is, when you have wonderful girls in your life? Embrace the ever living mess out of it. AND when they have the best husbands and boyfriends in the world? Makes it just THAT much sweeter.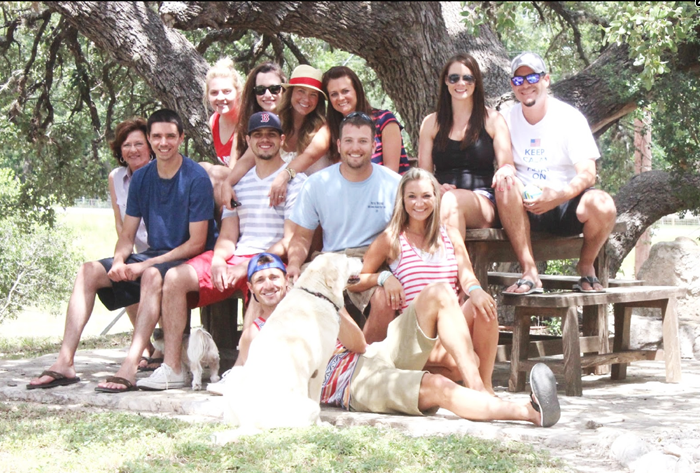 I needed this past weekend more than I knew. Friends, Water, Sun, and Sweet Dance Moves? Oh yeah. My heart, mind, body and soul are refreshed. To say I'm content, happy, and just blessed? Major, major understatement.
Til' next time y'all...
*If you are ever wanting to visit the Frio, Aunt Frances rents out houses on her property
HERE
. I HIGHLY recommend it!*