My friend Jenni is hosting a link up for the month of May...and I am 100% confident I will not be able to participate every day, but I AM going to link up as much as I can.
Today we have to sum up our lives in 250 words or less. Here goes: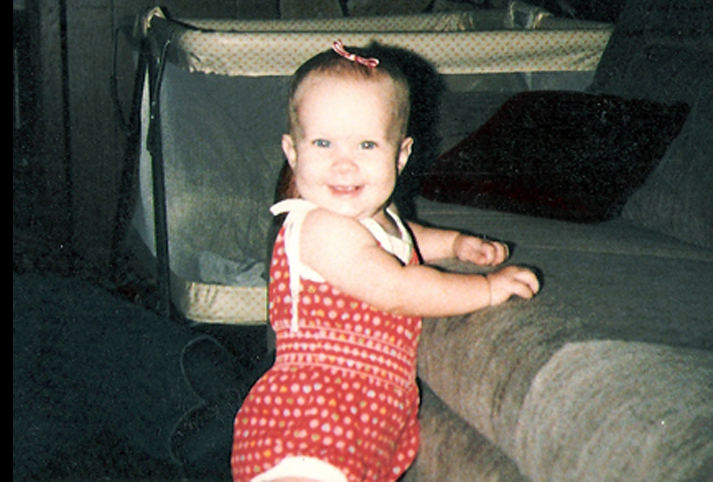 Rockin' the five-head with a bow taped to my head. Hottie batottie!
I'm Shalyn Nelson and I was born on January 17th, 1986 in Waco, Texas. I lived in a small town called Jewett, TX. which had a population of 850 people, and one blinking light. I was an outgoing little toot, loved to play barbies, and didn't grow hair until I was five years old. I grew up in a broken home and witnessed things that I would never wish on any child. I was raised by an amazing, loving mother who struggled financially, but was rich in her love. I made good grades, danced for 6 1/2 years, participated in pageants, played softball, and cheer-leaded my way through elementary and junior high. In the 8th grade, my Mom met a man on the internet and I was forced to move to Northern California for the remainder of high school. I hated starting over and had major culture shock but eventually, I fell in love with that golden state. I enjoyed high school and kept busy with sports and extra curricular activities. I was an over-achiever to the fullest. I moved back to Texas three days after high school graduation and attended SHSU. I graduated, met and married the love of my life, and now can be seen dancing around Austin, TX with him and my two pomeranians, Piper and Furlee. I'm a photographer, and I want to do something extraoridinary with my life. I have an eclectic, sensitive and youthful heart. It's my desire to see people moved by it
.