This morning I pulled out my calendar and couldn't believe a. how fast this year is already flying b. how jam-packed my schedule is from here on out until July and c. how bad I've been at blogging lately. Oh my my. I've been swamped with editing, weddings, house problems, stress, meetings, you name it. Just normal, crazy, every day life. However, this past weekend I got to finally have A REAL weekend...with no work, no set schedule, no deadlines, no timelines, no "I can do this but I have to be here at this time" happening... just amazing, quality time with friends. Just a do as we please weekend...and it was "freaking awesome." Name that song.
Since it's that time of year where I say, "Well, see you in a few months friends," it was important that we kept this past weekend blocked off for fun with friends. We got to hang out with my college girls and those just don't happen as often as I'd like them to ya know!? :) I miss those days so much!
We stayed with one of my best friends Jenni at her condo in Lakeway, and our two friends (Diana and Jordan) came in from Houston to join in on the fun. We had the best time...it was the absolute perfect "last" weekend of fun before wedding season and house work takes over our lives in full force.
On Friday, Drew and I headed to Lakeway and he stayed behind to just relax at Jenni's house while all the girls went to The Lumineer's concert here in Austin. It was such an amazing show, y'all. They are true, REAL, talented artists. Their music makes me swoooon. They sound JUST like they do on their CD live and ahhh, I was in heaven. The only thing I found myself scratching my head about was that they played "Hey Ho!" as the third song in...I totally thought they would have saved that for the end, but nope! Their entire CD is amazeballs though. Here are a few shots from Friday! I love me some friend dates! :)
On Saturday, we woke up and headed to the radio station and had a meet and greet with Hunter Hayes. He was in Austin this weekend opening up for the Carrie Underwood tour. We got to sit in the VIP section because the company Jenni works for sponsors the station, so that's pretty fun, I'm not gonna lie! Drew got to tag along like the cutie patootie he is, and when they were doing sound check, Hunter walked in all non-chalantly looking like he just woke up (and he did) and was so friendly. It was like just some normal dude came in and started talking to us. No biggie. He was SO nice, so down to earth, and the boy can play some tunes y'all. TALENTED all get out for sure.
Best friends.
After the meet and greet and after Hunter professed his undying love for me, my friend Callie and her friend Emily met up with us at
Guero's
on South Congress for lunch. We spent the rest of the day shopping around, and landed us some new headbands by a local jewelry store maker.
Guys from Michigan and Utah: "So, what's with these headbands ladies? We feel left out!"
Jenni: "Ohhh yeahhhh it's national head band day, didn't you know?"
Guys from Michigan and Utah: "Had no idea...but we like them."
Jenni: "Yeah, it's some Australian National Holiday or something, our friend Shay is from Austrailia so we are just representing here in Austin."
Guys from Michigan and Utah: "Ohh is that right? You're friend is from Australia?"
Me: "G'day Mate! Cheeee-yas!"
And then I wanted to die. I tried to pretend I had an Australian accent BUT then it started to sound Brittish and I think they knew.
#marriedlifeproblems
We then headed back to Jenni's place to get ready for the night...
But not before we got in some good ol' dancing in the car in. (Video coming soon)
That night we went out in the rain...on Rainy street where we met up with Callie, Emily and Thomas. We met some guy that was supposedly on Vampire Diaries too. Who knows if we was lying. The bartender also looked just like Justin Bobby from The Hills. I don't think he liked us too much... especially after we started calling him Justin Bobby. #teamlaurenandaudrinaalltheway
We ended the night with some good ol' Jack in the Box tacos and Teen Mom. Champs!
On Sunday, we had brunch at the
South Congress Cafe
(my first time here and still can't believe it has taken me this long to eat here), and then headed to my friend Lauren's birthday picnic in the park. It was so fun! We played cornhole, snacked, and chatted. She's such a sweetheart and owns her own etsy shop called
The Festive Fox
.
You. Should. Check. Her. Out.
We got home and I was asleep on the couch before 8PM. I am getting old. Makes me sad.
Happy Monday Loves!
House update coming tomorrow... Man. Oh. Man. :)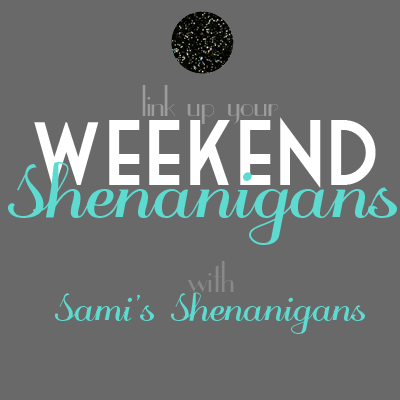 (Linking up with Sami today!)