Happy Thursday Y'all! I can't believe how fast this week has gone by! I have an overwhelming list of things to work on today, but I just wanted to stop in for a minute to say this.

THANK YOU!

Thank you from the bottom of my heart for all of the messages, comments, phone calls, texts, you name it, after my post yesterday. It felt good to finally reveal that to y'all. I have been wanting to share it for a long time, but I'd get scared and Drew would always say, "Shay, the world doesn't have to know everything. It's okay to be private sometimes ya know." And he's right...we def. are private about other matters that aren't necessarily ideal to us at this time in our life. We've had a rough go this past year and when I think it's getting better, something else will happen. We just have to force ourselves to focus on ANY positive in our lives and hold on to that for dear life! :) So far, so good. We've just learned that we are being tested and taught these lessons for a reason. We aren't really sure why all the time, and I'd be lying if I told you I never got angry, or resentful, but deep down, we trust that it's for the best. Everything happens for a reason. EVEN if those reasons just flat out SUCK. ;)

Anyway, thank you. Thank you a million times for your prayers, support, encouragement, and love. It means more to us than you know and we just can't thank you enough. Drew stopped by the house yesterday (Day 3) to see what the house looked like and I just couldn't believe my eyes.

Are you ready for this?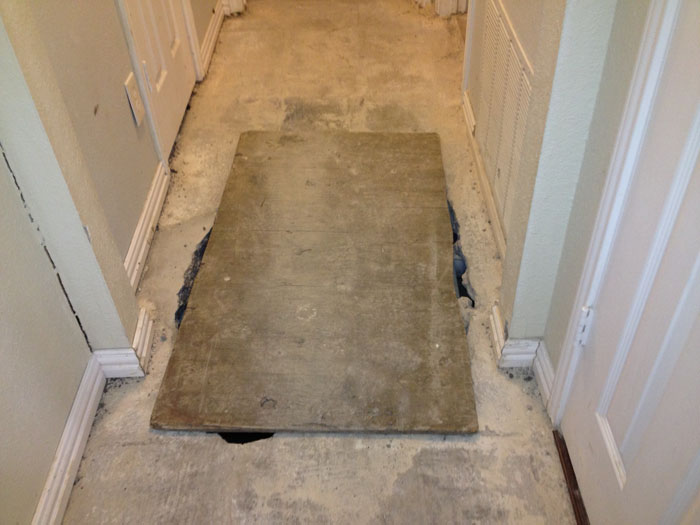 This is our hallway that connects the living room and the bedroom. We had brand new laminate flooring here that we did...and it's gone now. That board is covering a HUGE hole as you can see.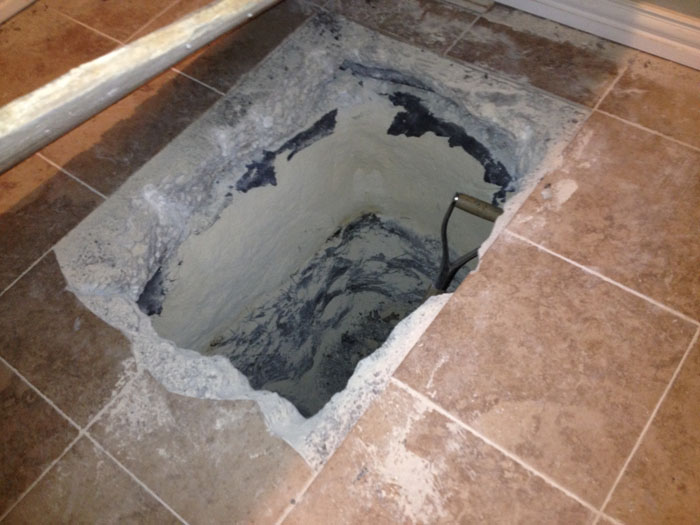 This is our laundry room. This is also the tile that Drew layed down in the very beginning of our rennovations. As crazy as it is to see this, it's also kind of cool? Yeah?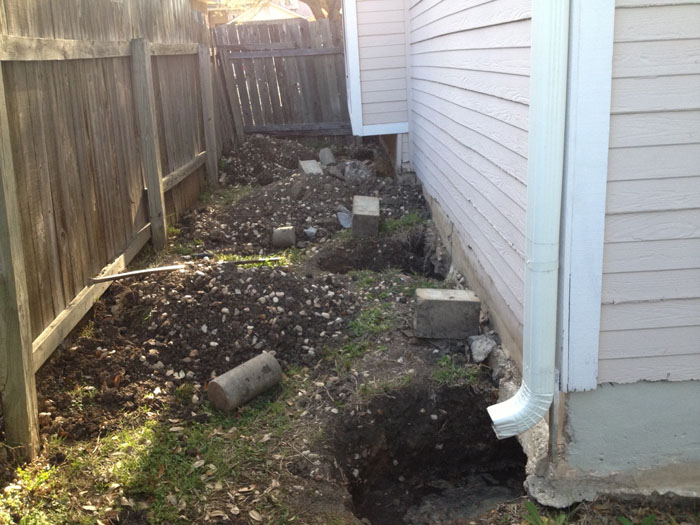 This is the side of the house where our bedroom and bathroom are. Crazy stuff.
Oh hi backyard that we never got to prettify. I guess it's a good reason we never did because dang Gina! This is a disaster. The back door is now broken and cracked too (according to Drew's report).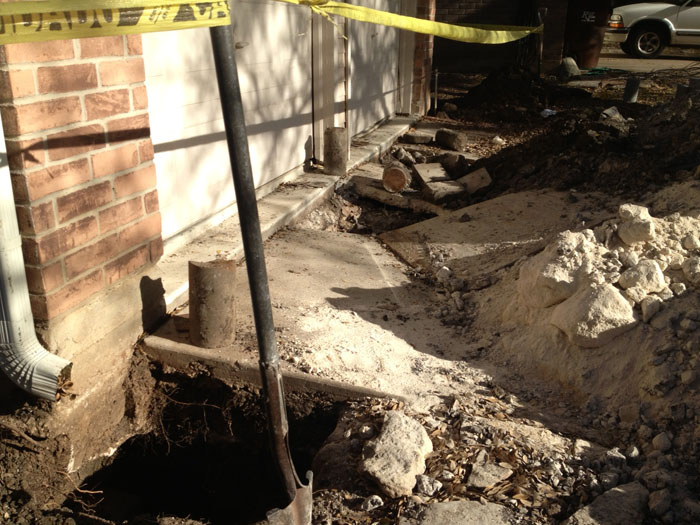 This is our driveway. Anyone want to go deep dirt diving? I know a good place you can do this.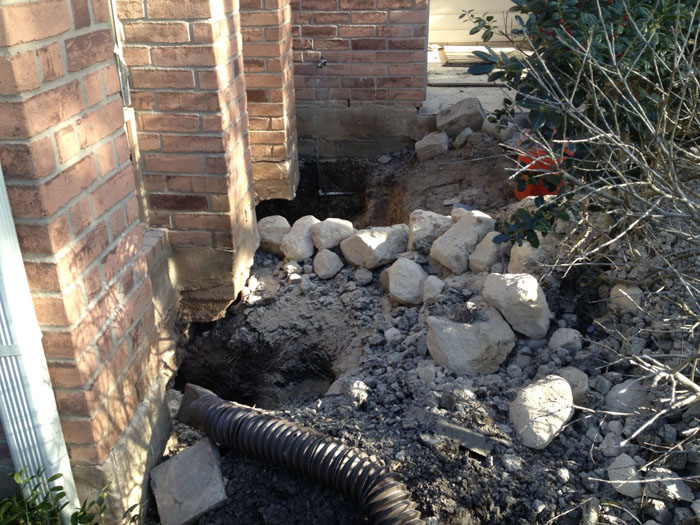 This is the front of our house by our porch and front door.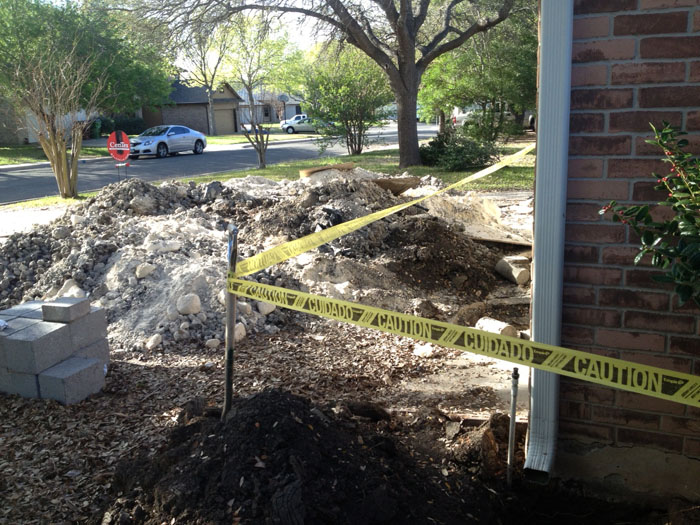 The view from the side of our house looking at the street and driveway.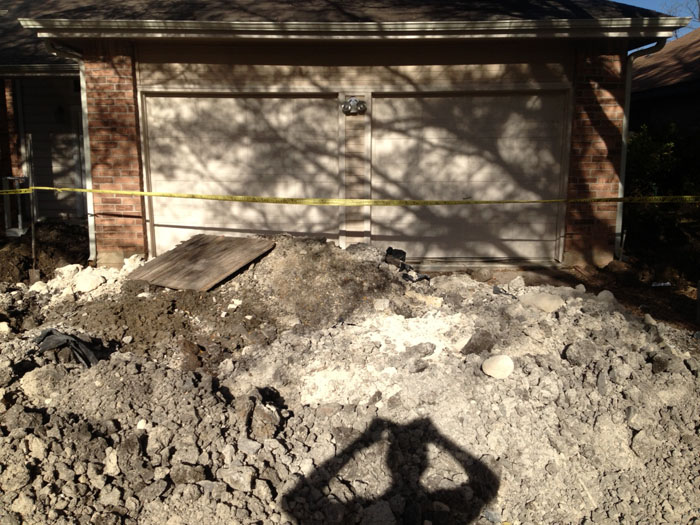 Our driveway and Drew's cute little shadow. I'm beginning to think that Joe Dirt lives here. Haha.
Well, I guess all this mess means PROGRESS. WHOO-HOO! :)