Hey guys!
This past week has been INSANE. Just go-go-go-go-go. Not complaining, but I haven't been able to blog anything whatsoever as you can see! I have had a REAL life this week! ;) I will be back on Monday with my Monthly Goals and some other fun things I want to tell you about! :) Today I have a bridal session, a friend is coming into town to stay with us, my best friend is moving to Austin TOMORROW, I have an engagement session tomorrow, followed by another bridal session on Sunday! I think I might take the day off Monday! ;)
I do want to thank y'all SO SO SO much for all of the kind, loving, supportive and just amazing comments/messages/e-mails/tweets/text messages/phone calls last week regarding going full-time! :) Y'all made me smile from ear to ear! :) I just love you guys and this blog world so much! :) Just, THANK YOU!!!! :)
Now, I have something here for you today. I can't even say I own a single thing from Tiffany's, BUT hopefully one day I will! :) UNTIL then, (cough*Drew are you reading this*cough), I will be living vicariously through one of YOU! :)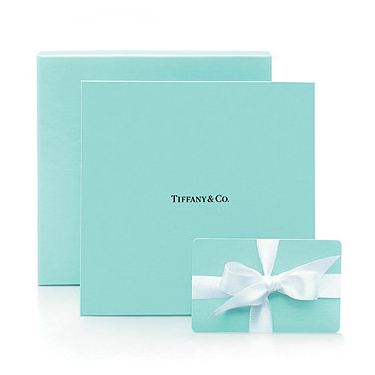 27

Amazing Bloggers


1 Winner:

$400

Tiffany & Co Gift Card


1 Mandatory Entry + lots of bonus entries

There is just one mandatory entry and that is to leave a comment below telling me "what would you buy at Tiffany's with the gift card". The rest are bonus entries and totally up to you!
a Rafflecopter giveaway