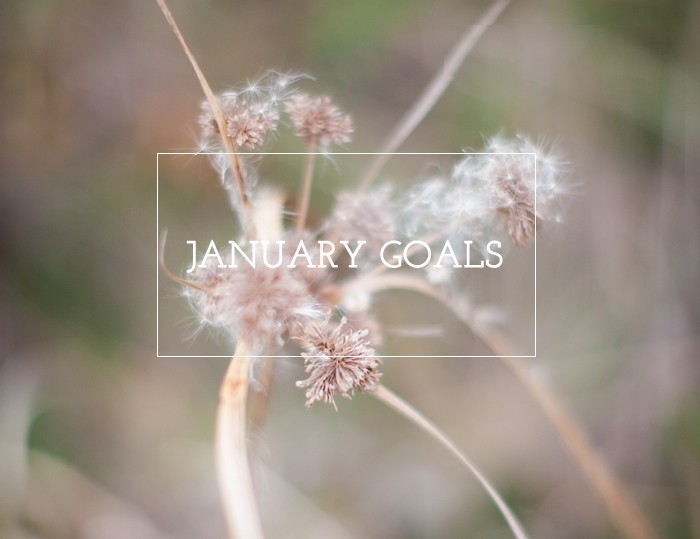 Happy Monday Morning Beautiful Friends! :)
I hope you all had a wonderful weekend doing fun, relaxing, and productive things! We celebrated Drew's Mom's birthday in College Station and I also landed myself an awesome gold chest from an antique store that I still can't believe is mine! I'm super excited about it! :) I also spent time editing (of course), watching Texas A&M win the Cotton Bowl, and hanging out with Elise and Scott
(Hey, Sweet Pea)
who packed up and headed to Austin this weekend FOR GOOD. They move into their new house today and I am so so so so excited for them! :)
This month is going to be a crazy one, but I'm ready to tackle it! It's also one of my favorite month's of the year because not only is it my birthday month (WHOOT WHOOT!), but it's also Drew's birthday month (three days apart to be exact) and that's just special isn't it!? :) I'm just gonna go out on a limb here and just say January babies are pretty much
the best
. I'm not biased or anything... ;)
Now that I've cleared my head, admitted my mistakes, and cleared out a lot of the clutter that's been holding me back in
my last post,
I feel ready and confident to write my goals for the month.
Drew and I had a meeting the other night at our kitchen table. It was so cute, y'all. We even set up a time to meet and had to be on time. We both arrived with our
sexy
serious faces, hot chocolates, and pens and pads of paper ready to just write out our dreams, goals, and visions for this year. We both promised to be realistic too because we all know how easy it is to put wants on the list that you wish you could do (back-pack through Europe, etc.), but deep down you know it's not do-able when other expensive and important things outweigh it. We first started out by listing out five goals we wanted to accomplish before next January, and when we said them out loud, we quickly realized that three out of the five things on our list were the exact same. I wasn't really sure what to expect, so our eyebrows were definitely raised just a little bit, and were pleasantly surprised (especially him!)! ;)
Some of these goals can't be shared yet for the sake of privacy, but I will gladly share the three we mutually agreed on.
1.
Fix our house and move. (More on this soon, I promise but this is a
HUGE
stress in our lives.)
2.
Pay off my car and credit card by June. (This is going to be so awesome.)
3.
Brand our Photography Business.
We both have other goals, which I will share in the future here on the blog, but these are three that we are 100% on the same page about. SO, let's check back in a year and see how we did, shall we?
UNTIL then, here are the goals from December that were checked off and not checked off.
1.
Post all of my summer sessions and weddings on the blog.
WORK in progress.
2.
Put pictures in my frames in the house.
Errrr....Still not done. I suck!
3.
Do a giveaway.
Just because. :) Haven't had time to even think about this yet...it's coming! :)

4. Make my Christmas Cards and get them ready to send out. SO, BIG bummer alert. We didn't even get to send out Christmas cards this year. It's a long story but I ordered these costumes (lame, yeah, I know) on November 21st. They did not show up until December 24th. I was at my Mom's house and I got a confirmation e-mail from UPS saying that they arrived on my doorstep...on CHRISTMAS EVE! I went back and forth with the company a million times and they kept saying it was going to be delivered, over and over and they never came. Bad news is we didn't get to send out cards this year. Good news is we saved some money by not sending out cards AND we have the costumes for next year. Haha! DONE.
5. Finish up every session, and wedding from 2012 and post them on the blog and on Facebook. This wasn't realistic for me by any means, so I'm going to mark this off and add an edited version to my January list.
6. Plan a snowboarding trip with friends. :) We planned it but then everyone decided we were going to save money and not go this year. Sometimes being an adult really sucks! :) Marking off anyway. DONE.
7. Finish up my homework for my new brand. DONE.
8. Try a new recipe. DONE.
9. Make it a point to not work past 5:30 p.m. JUST relax and let my mind rest. I haven't done this since...I started my photography business and it just isn't healthy. I'm tired and I deserve time off from working sometimes. Rewarding myself with a little down time on the couch watching a show sounds small to you, but that to me is a BIG deal. We'll see how it goes. I made progress on this, and was able to do it a couple of days! :)
10. Travel to CA with only one suitcase and one carry on :) Can't believe I did it, but I did! :)
11. Work out three times a week. I did this about 2 days a week. I feel like this is still a win for me haha. DONE!?
12. Have the MOST amazing Christmas with my family. DONE


JANUARY GOALS are:

1. Reveal my office. FINALLY! ON WEDNESDAY, JANUARY 9th! :) It's timeeee! *Booty Dance* (_|_)(_\_)(_|_)(_/_)(_|_) :)

2. Reveal my new photography business name. I am SO scared, anxious and excited about this. AHHH!

3. Be realistic and get at least 3 of my weddings up on the blog.

4. Have an awesome birthday dinner with close friends, family and colleagues.

5. Look into taking a class (photography, calligraphy, sewing, cooking).

6. STRESS LESS.

7. Only drink water; NO more Dr. Pepper or soda.

8. Change my domain on my blog from www.thenelsondiaries.blogspot.com to the domain I bought A YEAR AGO! I don't know how to do it yet, but it's time I stop putting it off haha! It will be www.soshayblog.com. I'll let you know when this happens. If anyone has any insight on this, please share!? :)

9. Wake up no later than 7AM. I've gotten into a bad habit of sleeping until 8AM and want to work towards making 6AM my wake-up time and it actually feel natural. I'm going to start at 7AM and work my way to 6AM in the next couple of months. I really want to do this so I can get more done in my day!

10. Set office hours and follow them.

11. Make Sundays NO WORK days. Drew and I want a day to relax, devote time to God and our marriage. A day of REAL rest if you will. :)

ALRIGHTY Y'ALL. That's it for January. I'm excitedddd!!!! Be sure to stop by on Wednesday for the OFFICE REVEAL that I've been needing/wanting to do for months! :) It's not 100% done and there are things that I eventually want to add to it, but for the most part, it's ready. I am SO in love with it! :)

SO tell me! What are your goals for this month!?
Photo credit: Shalyn Nelson Photography