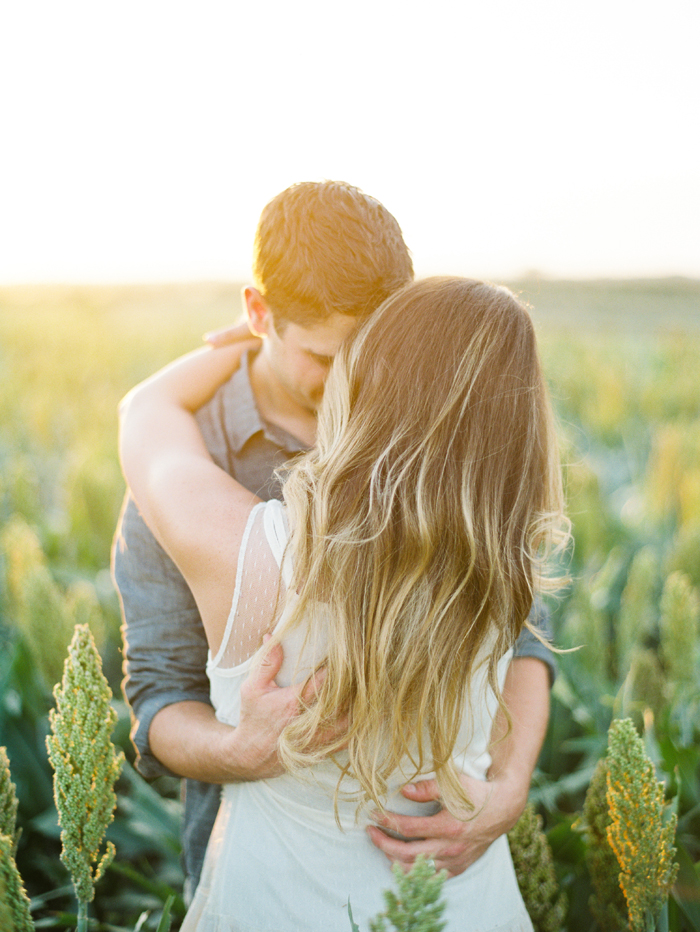 This phrase is something I'm going to be saying to my husband a little more often than I'd like.
I'm sitting here about to start bawling for the 220312 billionth time and there is a massive lump karate kicking my throat.
I do want to disclose that before you read anymore of this post: This isn't meant to be over-the-top dramatic. I assure you that it isn't. I'm just not finding the words to adequately express how I feel at this moment and even though I've been preparing mentally for this post...it's still not coming easily for me. I feel unsettled and anxiety is controlling my every thought it seems. Please forgive me for being a little vague and for the lack of thought-out fluidity in this post. I have debated and debated on whether or not I'd talk about this here on my blog. There are pros-and-cons for sharing this here, but I have decided to share. That's how I roll. I feel guilty not being completely honest on here so I'm just going to do it. I just have to hold back on details a little.
For the most part, I've never really been shy about my life, and what I share with y'all here. I'm a very emotional person, I wear my heart on my sleeve and I tend to over-share my thoughts with very long-winded posts. I repeat myself time and time again while trying to express my feelings. But that's just me. I tell you guys a lot...but I do hold back sometimes. I will say I've never once regretted opening my heart up on here because I've had the most incredible experiences come from it. Relationships I've formed here have been so wonderful. I've had the biggest hearts e-mail me and offer advice, offer shoulder's to cry on, never-ending support, excitement, and it's just all been 100% worth it because of that. Knowing I can help someone going through a similar situation, or vise versa has been incredible, and I think that's why I keep sharing my life. I really do.
As I sit here, right now, in this moment, I am a mess. My eyes are swollen, I'm sniffling, my face is red, and I want to crawl up in a ball like a baby. I can't share detail for detail because I don't know who reads this blog (hey creeper, I see youuuu over der) haha. But, I have read a few blog posts in the last couple of months that really apply to my life right this very second. Read this
one here
and
this one
and
this one.
They honestly took a lot of words, feelings, and thoughts right out of my mouth, head and my heart. Read them. Pretend that what they say is what I want to say here. Minus law school and everything haha. There are differences but I relate in the biggest way.
I remember thinking when I read those posts, "MAN, I don't know how she does it!" or "Oh man, that sucks! I feel terrible for her!" I could put myself in that person's shoes for a second and really feel sad for them. I truly could. But never until recently could I relate 100%.
A few months ago, we got a call from my brother. He told us about this job opportunity his friend had that would be perfect for Drew. The job sounded perfect for him. The money was better. The job requirements were right up his alley. It was an opportunity that seemed too good to be true. And then that's when we heard the words:
"He will be traveling...a lot."
Thankfully, at that time, they weren't hiring, but they would be eventually. My brother wanted us to think about this opportunity, chew on it, and pray about it. He said we would hear from them when they got the green light to hire Drew, and as cool as it sounded and as happy as I was that this opportunity miiiiight happen and change our whole world...deep down I was a complete and total wreck. It was always in the back of my mind. I hated thinking about it. I wanted it for him, but at the same time, I was sick to my stomach. "If Drew takes this job...our lives are going to change big time and I am not going to see him that much..." I would tear up just thinking about it. I felt selfish for even thinking that the only reason I didn't want him to take it was because of me not wanting to be alone (a lot more anyway). Not being able to see him every day, not having him to snuggle with at night, not having my best friend and partner with me in the full-flesh when I needed him.
*Get your mind out of the gutter haha*
That hug at the end of my day, that smile that would come through our front door...I look forward to that every. single. day.
Well...
We got the call back a few weeks ago.
The call.
The call I know Drew wanted and the call that I was okay with never coming despite constantly battling hardships.
When Drew walked back in our house after talking to his new boss and said, "I got it, babe." Instead of celebrating and jumping up and down, I started crying. My emotions took over me and I just cried. My palms naturally turned face up and slammed into my face. Niagra Falls and my face became twins. I collapsed to the floor, hugged my knees, hid my face and quickly found Drew at my side hugging me as hard as he has ever hugged me. Why was I doing this in a time I should be celebrating, poppin' the bubbly, and screaming in excitement for him? I felt terrible, and that made me cry more. Worst wife award goes to.... Don't make me say it. I know.
We spent the next two hours in that spot on the floor talking about this change. The adjustments. The What-Ifs. The realization hurt. I was happy for him, but it sure was hard to tell. My emotions were all over the place. Drew continued to wipe my tears away, made me laugh, and assured me that everything was going to be okay.
Drew starts his new job Monday. I don't think I need to really go into detail as to what will probably happen when I walk back into my house, without him, and without the idea knowing he will be coming home later that night. It's a given. Saying "See you soon" is going to break my heart.
Currently I'm sitting here in an empty house of sad pups, a sad hedgehog,
a loaded shot gun ready to do damage if it needs to
and my heart is aching rather loudly. We are mentally preparing for what life is about to be like. It's going to be more quiet than I'd like it to be and so for now, I imagine I will be blaring music to hopefully cheer me up. The video games and yelling because of said video games aren't going to take over my living room anymore, the yelling at football games because players are putting up their points on our fantasy league teams won't be gracing my ears, the "Honey I'm home" won't greet me in the evenings, the bathroom will smell
a little
A LOT better, and there won't be as many dishes or clothes to clean, and there will be a lot less of finding chapsticks in our dryer (because I forget to check his pockets sometimes). I miss him like crazy already and he hasn't technically even left yet. Pathetic runs in my blood ok? You can stop rolling your eyes now. Haha. I'm just sayin...
I know he's doing this to better our little family. Him taking this job sacrifices a lot for our lives but at the same time, it is for the best. Not only that, he will love his job, feel valued and he will be darn good at it. That's the most important thing. He's excited. He's happy. We can actually maybe even start planning out (way in future) baby Nelson's now. That's a pretty cool feeling.
Now before you all think I'm just a little selfish brat (we all are sometimes right) I do want you to know that I am really happy for him, for us, and for this opportunity. We keep laughing because one minute I'll be crying, and then the next I'll smile and get excited. Then another meltdown will happen (hey, I'm not perfect), and then I'll be happy again. I've never known what it was like to have so many emotions completely take over my body. It makes me laugh to myself because I am a hot mess. "This girl be cray cray!" is what I'm sure you'd think or are already thinking haha. But seriously. This has been a really weird emotional roller coaster of a time for us.
I do want to state that I'm 100% supportive of this decision (or else he wouldn't be taking this job haha) but y'all...this sucks. Is it the end of the world? No. It's not. I know as time goes on, His plan will continue to make more sense and I'll get used to this new lifestyle. Drew and I have prayed about it a lot and God kept leading us to this decision. This change. This adjustment. We honestly couldn't pass it up. We just couldn't. We don't know a lot more other than we are going to take it a day at a time and do our best to get through this adjustment.
Thankfully, my schedule is full and I'll be busy. Thankfully, his new schedule will allow for him to still be working with me on the weekends, and I will be having to change up my work hours to accommodate. The only change will be for us and our weekly schedules. But that's okay. He's my number one priority in this life and seeing him happy is worth it. All I can say is THANK GOODNESS for technology.
I am proud of him. He's going to be amazing at his new job. And y'all...I haven't seen him smile like this in a long time about work. It's apparently a "man thing" and I get it. Life sure can be hard, and yeah...finances are troubling, but knowing that he feels like more of a provider for our little family of
5
2, ;) makes me feel more at peace. Happy Husband, Happy Life. Never thought I'd type that. LOL jk. ;)
The hardest part I think is knowing that I won't be able to have "The Best Part of my Day" come home every day anymore. I won't be getting my good morning kiss and "See you tonight" like I'm used to and I won't be able to physically have the love of my life in my arms each and every day. The things you take for granted right? :) Boy can perspective change in an instant.
I know I'll adjust, and I know that things will get easier. I'm also very thankful we don't have kids involved just yet because I can't even fathom how hard that would be. I just have to keep taking deep breaths, continue to stay positive, support him, love him, root for him, focus on my work at the same time, better myself through this process, pray like crazy, keep busy (won't be hard haha) and know at the end of the day, that this is all in His hands. Our time together will be more special, and we won't take that time together for granted anymore. See? There is a silver lining.
To all of the wives out there that are in similar situations, have traveling husbands, husbands who are in the service and leave MONTHS and YEARS at a time...kudos. I don't know how you do it, but you have gained ALL of my respect. You've actually always had my respect, but I truly, truly can relate a
little
more now. Teach me your ways? Y'all deserve an award. I tip my hat to you.
Until I can feel more comfort of His plan (I know this will come with time)...I'm off to bury my head in some pillows and eat two or ten tubs of ice-cream and preparing myself for how much I am going to miss my best friend.
Photo Credit: Ryan Ray