HAHA. So random right!? :) I know. I know.
However, (what feels like a million weeks ago), I got an itch to make something for my kitchen. I didn't know what I wanted to make, but I wanted to make SOMETHING. I literally did this on a whim and don't regret it one bit. I went into my garage, saw that we had blackboard paint and a wooden board that were just filling up the garage. We made eye contact, and they said, "PLEASE DO SOMETHING WITH ME! PAH-LEASE WOMAN!" SO I did. I decided to make a chalkboard. Here is how I made it and I am sure you're thinking, "Well Shay, that's SOOO EASY!"
Yes, my friends. Yes it was. It isn't rocket science. AND it wasn't the first time someone has made one of these. Original much? Heck no.
But,
I
made one from scratch. AND it was fun. I enjoyed making it and plan on making some for my friends as gifts in the future. SO here you go...just in case you feel like getting crafty in the near future and need some reassurance on how easy this is! :)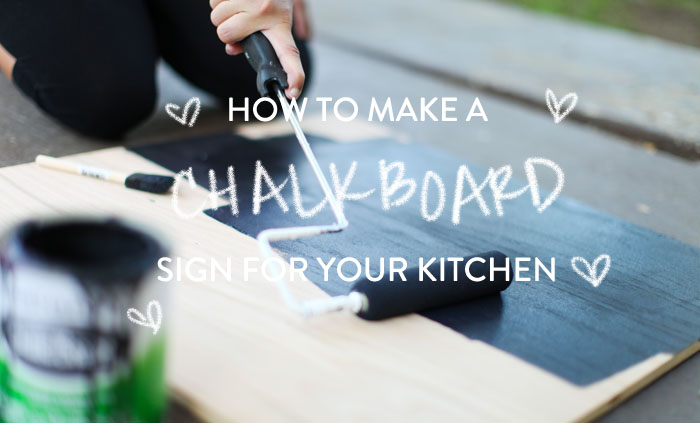 First you need the following:
A blank wood board (any size you prefer - got ours from Home Depot)
Blackboard paint (Home Depot)
A roller paint brush
Trim to frame (Measure your board and prepare to add a few inches just in case)
White spray paint
A saw
A nail gun
A sexy husband (boyfriend, neighbor, guy pal, gal pal, whomever you want to hang out with, really. If they are HANDY, I'd pick them first. :))
A smile (not optional)
And a Furpup (optional)
With our house renovations, we had all of this laying around already - SCORE - but if you don't have this at your fingertips, these supplies are very affordable at your local hardware store! ;) Well maybe not the saw, but you know what I mean.
Next:
STEP 1.
Prep your board. Clean it off and make sure there is no dirt on it. Whisper sweet little nothings to it and prepare it for greatness. ;)
STEP 2.
Get your paint ready. I started painting the board with this small paint brush because it was all I could find. Thankfully, Drew found my roller in the garage and it proved to be a MUCH more efficient and smoother process.
STEP 3: Smile like a weirdo. Paint your board and let it dry. I applied three coats. It took me about an hour to do all three, too! :)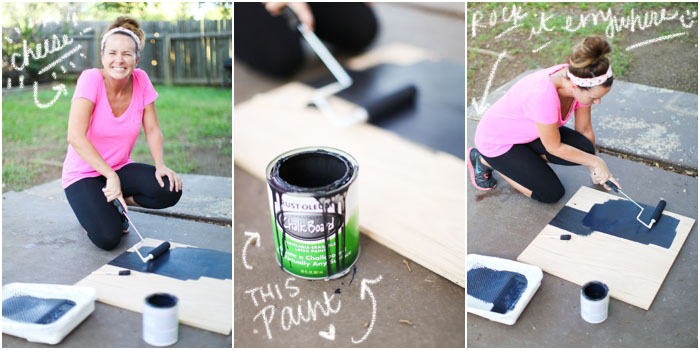 STEP 4: Make sure your Furpup approves.
STEP 5: Get your trim and spray paint it white. I applied two coats. You can also do this while your board is drying too. Obviously I forgot to take photos of this part. My bad.
STEP 6: Measure your board to see what dimensions you need to cut for your trim.
STEP 7: Once the trim is cut, lay it on your board and staple. It was a little tricky for us and had a minute where everything wasn't exactly matching up, so make sure you are exact with your measurements! :)
STEP 8: Get your chalk and get creative! I have already changed up my board a few times and it's so fun! :) It adds a fun little touch of love to that kitchen of yours. (Ours is currently sitting above our refrigerator, BUT you can also use this chalkboard in any room of your house, obviously! :) I ordered a chalk pen off of Amazon and hopefully that will look a lot better than what you are about to see below! :)
STEP 9: Write! Wipe! Enjoy! Write! Wipe! Enjoy! Repeat as much as your pretty heart desires. :)
STEP 10: Drink a cup of coffee.
Zee end! :)