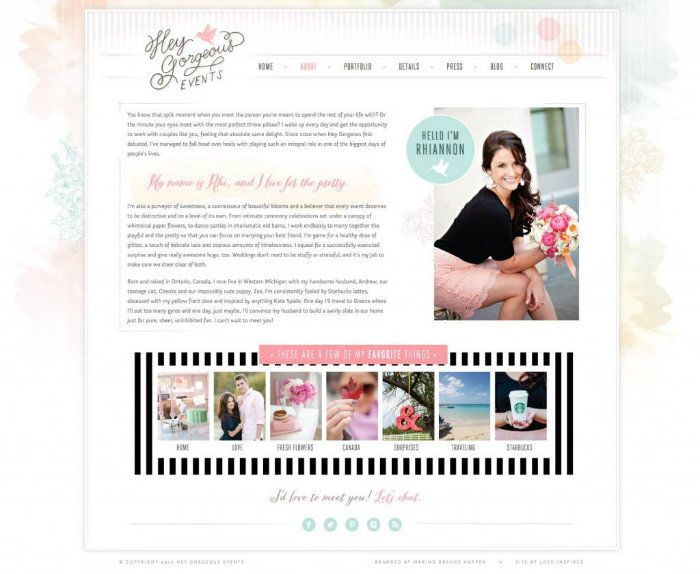 Today one of my most favorite people in the world launched their new, beautiful, and AWESOME website. Rhi owns and operates
Hey, Gorgeous Events
and she's been putting blood, sweat and tears into this brand for almost a year. I'm so very proud of her and everything she's accomplished. I know her future is bright...I mean, how can it NOT be with that much talent, and a brand like hers?
So proud of you Rhi Rhi Pretty Pants! :) I'm lucky to know you and have you in my life.
Go check out her new
BLOG
and her new
WEBSITE
here.
Leave some love and admire all the pretty.