HOLY MOLY has it been awhile or what!? Ahhhhh! I've been MIA and honestly had no idea it had been forever and a lightyear since my last post. That goes to show you that I've been everywhere BUT here lately. Anyway, it feels good to be back! :) My vacation was good...a little too short, but doesn't it always happen that way?

There really isn't a better feeling than the one you get when you walk into your home after vacation. As much fun and exciting as a break can be, the feeling knowing that you're HOME and laying in your own bed just can't be beat.

If you follow me on instagram, you are fully aware that my life for the past two weeks has been a whirlwind. A blast in a glass really...but BUSY and tomorrow I return back to my 8 to 5 job for an inbox full of e-mails I am dreading to look at. Boo to you real world.

Last week/weekend I was in California attending an old high school friend's wedding and visiting with old familiar faces that I haven't seen in for.ev.errrr. and as soon as my plane landed back in Texas, it was off to work for one day, a softball game, a shower, a 2 hour trip to my Mom's to drop off my dogs and then we took off to the Frio River with DDHP, Stephanie, Beau, Kristen, Wylie, Ashley and Todd.

Both of my vacations were so much fun and I can't wait to post all about them.

So for starters...let me recap my California trip.

Sadly, I was a bad blogger and didn't take that many pics on my DSLR...but my iPhone of course was there to capture a lot of it.

The hardest part was leaving Austin. Drew and I haven't spent more than 4 days apart since we've been married *eye rolls insert here* but here it was our anniversary, and I was leaving him home alone for 6 dayssss! That's A LOT in our world. We made each other handmade cards (like always) and the sweet little hot pants muffin left me at the airport with a handful of hugs and kisses.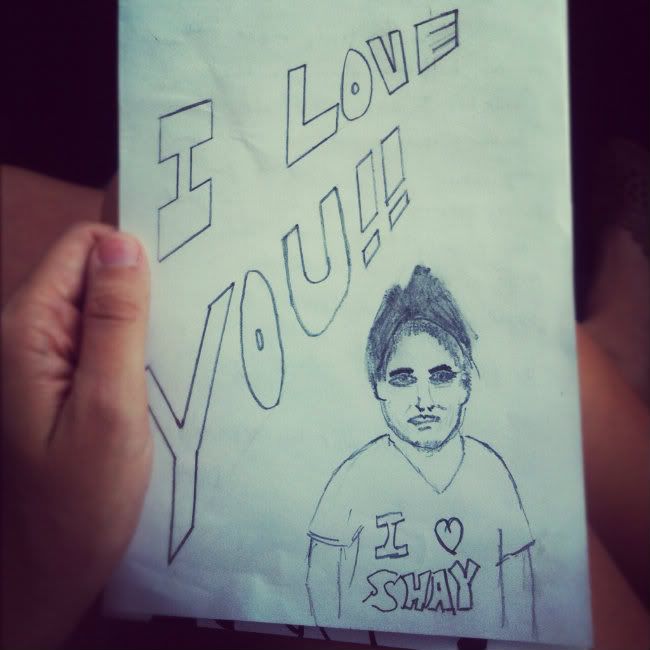 When we said our goodbyes, I stood in line with my phone in hand and for some reason wanted to cry but I held it in and battled the lump in my throat. I kept thinking come on Shay, it's 6 days. It's not the end of the world you big WIMP. SO I did what any other pathetic wife would do...I texted him.




I guess I wasn't the only one who was sad. :) It's a good sign that we are still corny and in love as the day we met. I sure do love that boy.

I landed in Salt Lake and after a short layover, I flew into Sacramento at around midnight. Danielle, one of my very best friends picked me up with her dog, Yorrick, and dropped me off at my other best friend's house (Jenny) in Rockin, which is about 30 minutes or so north of Sacramento.

We caught up and chit chatted for a bit and then we went to bed. The next day was so much fun. Jenny and I slept in, had some coffee, went on a WOG (jog+walk) with her new puppy Abby, showered up and met up with Danielle for some Starbucks and mani/pedis.




This was a blast because I don't get to see these two ladies enough and they just make my heart so happy. Once we were done with the mani/pedi's we went shopping for the rest of the day. Ya know...tried on some shoes, and some more shoes...oh and some hats. Just girl time that you'd appreciate. ;)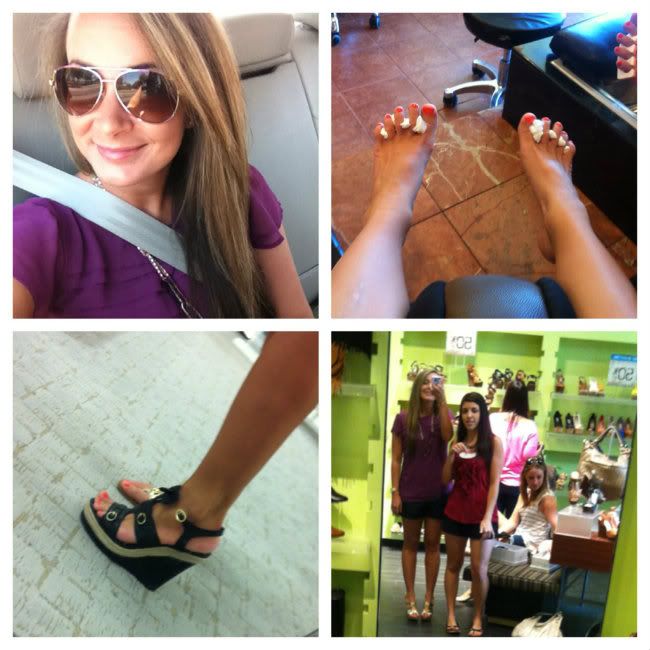 Once the shopping was over, we all got dressed and headed to dinner on the river in Sacramento at Chevy's and had ourselves some margaritas.




The next day was mostly spent traveling to good ol' Lake County California. Yorrick was quite the passenger and we saw a sign that said YOLO. Doesn't get much better than that.




Saturday was wedding day and it was seriously one of the most fun weddings I've ever attended. I am sure seeing old high school friends accounted for a lot of that fun (can you say mini high school reunion!?), but that aside, the live 80's cover band, the air, the scenery, the people...it was all just incredibly beautiful. My friend Allie had the wedding at the house she grew up in, which was just perfect. Good times were had by all and I got to catch up with so many old friends.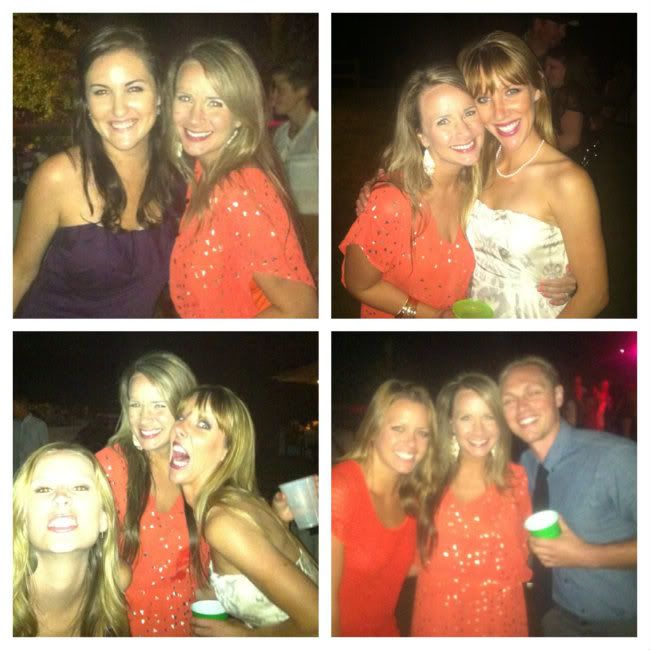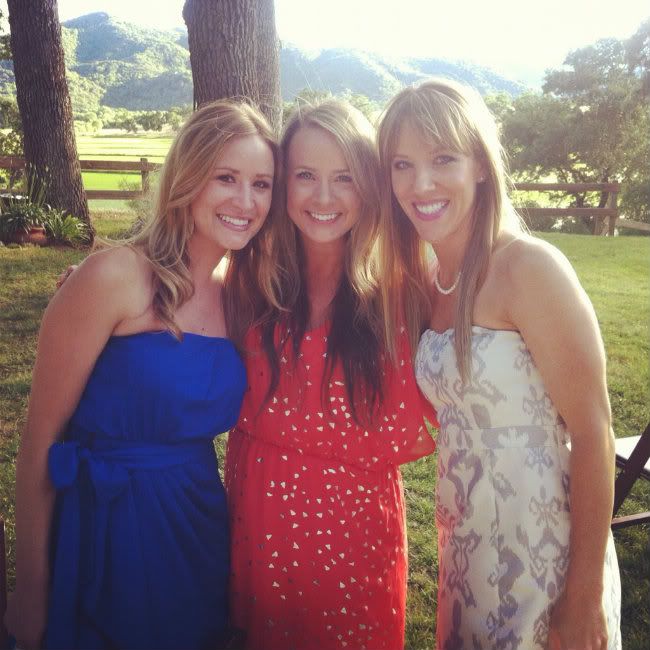 The next day we went to help clean up at the wedding and then headed to my old volleyball coach's house to hang out. After that, we headed back to Sacramento and I got ready to leave the next day.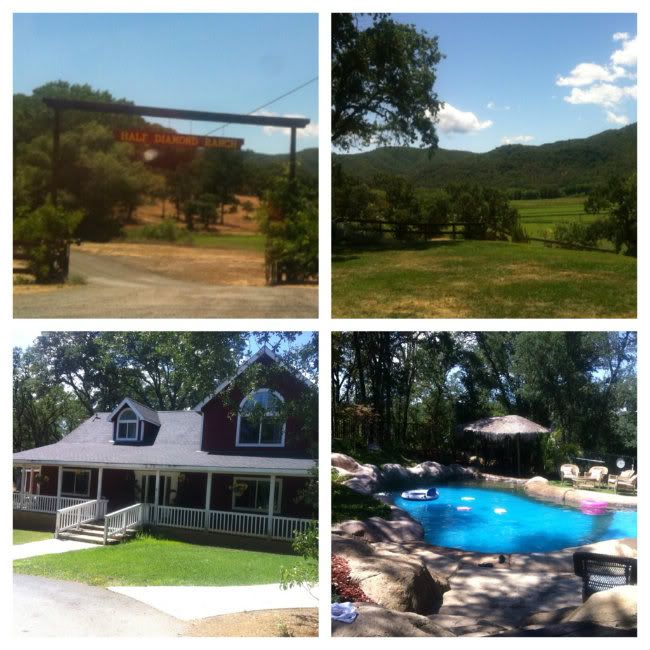 All in all, it was a great trip. I was sad to leave my best friends, but excited to get home to my husband and puppies.




Sometimes I miss living in California...but I know Texas will always be my home. :)

Check back tomorrow for the second part of my vacation with my love bugs Steph and Kristen. I have to go tend to pictures and laundry. Ohhhh yeahhhh. Be jealous. ;)
P.s.) And for those of you who have asked via Facebook and instagram, my dress is from Francesca's and my shoes are from DSW! :) Xo!