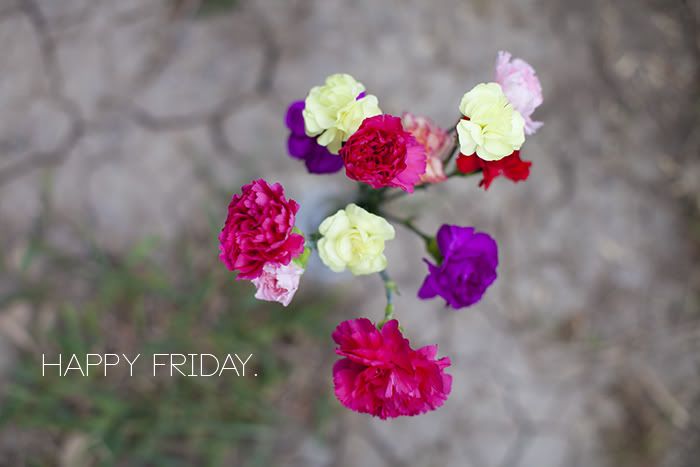 Photo Credit: Shalyn Nelson Photography

Dear Friday, I thought you'd never get here. It's been one really long, sleep deprived week and I'm fairly certain you should have arrived like, 5 days ago. Is there a way to make every day a Friday? Dear Self, you need to stop being so hard on yourself. Stop it. Dear Stephanie and Kristen, I really did intend on posting about our 4th of July vacation together this week, however, work has dominated my life and I suck at blogging lately. Obviously. Please don't hate me k? Dear SNP, my goodness...I launch your new brand/website/blog next month. I'm so nervous. I'm anxious. I'm scared out of my mind. Starting out your own business is NOT easy. I can't wait to share what I've been up to since FEBRUARY. I haven't been posting my latest weddings and photo sessions because of the rebranding I've been doing, however, the wait is not too much longer. Dear Drew, I love you. Truly. Thank you for starting my office makeover this weekend. Let's hope putting in the hard wood floors isn't a big pain in the you know what. I promise to help you as much as I can. ;) Dear Back, you hurt. A lot. If you want to stop aching like you're 90 years old. I'd totally be okay with that. Dear New Mousepad, I know it's silly I'm writing to you...but I kinda sorta love you. You're GOLD. How cool is that? Dear Bloggers, you ladies never seem to amaze me. Seriously. Y'all are the most wonderful muffin heads on the planet and y'all make my day, ALL DAY, EVERY DAY. More thankful for you than you know. Dear Kelly Ann, I don't know if you read my posts, but girlfriend...I think the world of you and we only communicate via e-mail. Haha. I'm weird like that, I know. The new look for So Shay makes me so incredibly giddy. You're the most talented designer EVER. I can't wait for launch! :) Dear Piper, you're cracking me up right now. I just looked over and you're chillin'...with only your butt on a pillow. You are SO my child. Dear Ty, I hope to be the world's best aunt to you. I can't believe you will be here in just 4 weeks (maybe sooner!?). You are going to be one spoiled little muffin. Oh, and the Toms I bought you are totally stylin'. You can thank me later...you know...when you're like 20 and looking back at your awesome baby pictures. You can arrive any day now. I won't judge. Dear Student Loans, um...bite me? You're sucking the life out of me. Dear Weekend...Let's make out.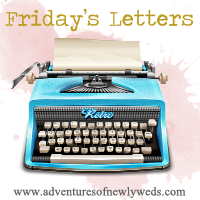 P.s.) As most of you probably already saw via instagram yesterday... I received a text message from one of the sweetest bride's of mine. It said, "Hey sweet girl! I was just looking at pictures that my Mom took on her camera the day of my bridals and DDHP is in the background smiling at you in every single one of them. This makes me so happy and I just wanted to share."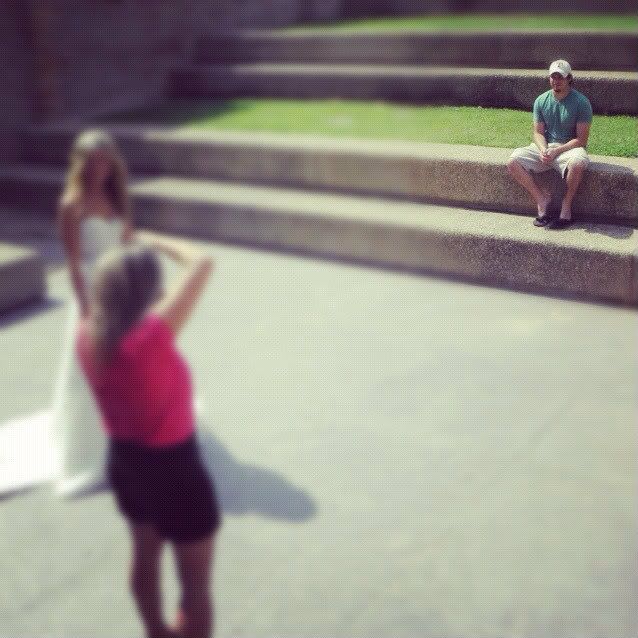 Melt. My. Heart.