GOOD AFTERNOON BABY BOOS! :) <----Trust me, that's a compliment in my world.


How was your weekend? Oh wait...it's Tuesday WEDNESDAY!? I should have probably posted TWO DAYS AGO but BAHAHA yeah that didn't happen. Too much on my plate. I'm totally a fat kid.


I just wanted to pop my head in and say hi and give you some randomness that is my life.


1. My lead foot is extrememly grateful for the new speed limits around my parts. I mean...I understand that it's fast but don't lie...you know you drive this speed all.the.time. I pretty much did a double take when I saw this. HOLLA and a FIST PUMP! Totally happy about this.

2. I shot a wedding this weekend. It was amazing. Something about beautiful, kind hearted people just make my heart so full of joy. I love shooting with Drew too because it's kind of like we are getting married...over and over again. You know what I mean? Something about watching two people say their vowels takes me back to the day we got married and I just love that. That and he just has THE cutest tush in the world. I can't help but stare.




3. I got to stay with Jenni, my old college roommate this past Saturday night. Or wait, should I say Sunday morning? I was so freaking tired after the wedding y'all. My legs hurt, my back hurt, my neck hurt, my everything basically just HURT. Jenni texted DDHP and told him that she left the key under the mat...so we come on in, let our her precious pup, and then literally CRASH out hard. At 2 a.m. I wake up to Drew screaming, "OMG OMG OMG! Are y'all okay!?" So naturally, I wake up and jump up and ask "WHAT!? WHAT HAPPENED!" ...."errrr....we locked out Jenni and her roommate." OMG is right. I felt HORRIBLE. We dead bolted the door and needless to say after a ton of missed calls and hilarious voicemails, we pretty much didn't hear the end of it the whole next morning. (For good reason I suppose!) Oh, and Drew totally made the bed the next morning...with me in it.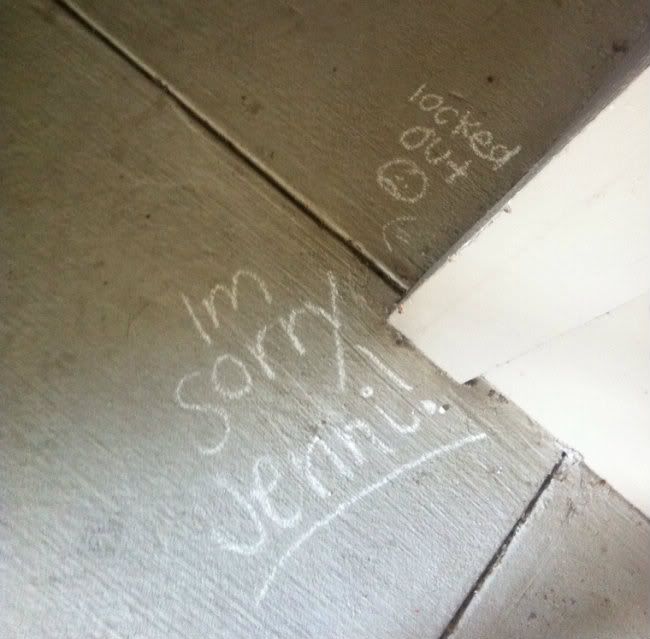 4. We went to brunch with Jenni and some old friends from college and then booked it to College Station to meet Andrew's parents for Father's Day. We had Olive Garden and then had Froyo and then headed back home to get ready for the week.






5. Other than constant editing, re-launch prep for Shalyn Nelson Photography, softball, cycle, and WORK...I guess it's been an alright week so far.


6. I shoot another wedding on Friday and I am soooo excited. I also get to see an old friend from college that I haven't seen in TWO years so you can imagine the hug that awaits that girl.

7. I leave for CA next week and I have wayyyy too much to do beforehand. I hope I can get through this week/weekend. It looks like there will be more of this going on. Poor little Piper just wants to play, but instead he helps me edit pictures. Such a little muffin toot isn't he? LOVE him and his little crooked head.






8. If you need something great to read...go here now.

9. HAPPY HUMP DAY! Cycle class kicks my butt...obviously.




AND I am going to sit down tonight answer my e-mails from your blog comments I promise.

10. I LOVE YOU GUYS! <---Mean it.