I suck at life this week.
Ever since we got back from our wonderful weekend with Beau and Stephanie I haven't slowed down. It's been NON-STOP crazy crazy crazy crazy crazy. CRAZY I tell ya!
I will be posting about my awesome weekend with those two muffinheads.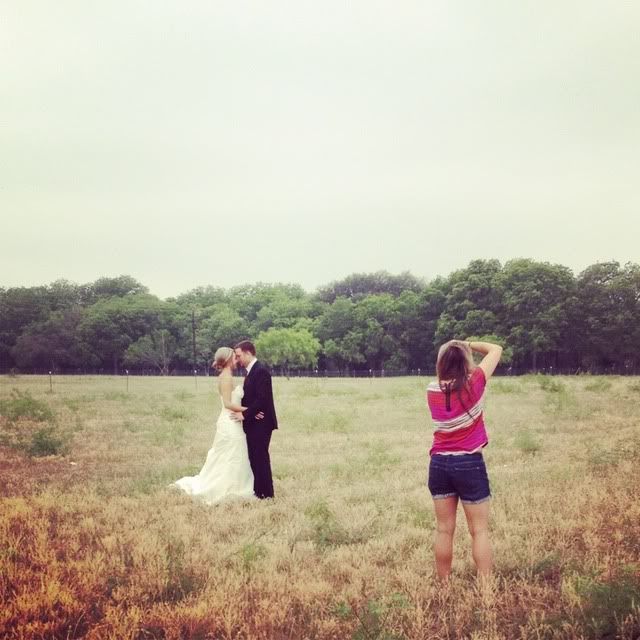 I promise.
HOWEVER last night thanks to the little jerk of a storm that came through...my computer decided to take a DUMP right in front of me.


(We look good all the time at the Nelson household ;))
Oh...AND there may have been tears involved (hello! My name is Shalyn with a capitol "E" for EMOTIONAL BASKETCASE!)
I just have brides and clients who want their pictures and work and softball and volleyball and friend's birthday's and laundry and more work and alfjsalkfjsakltuawiofjasklfsakl;fjsalk;fualjfasjflasjf.
My life looks like this.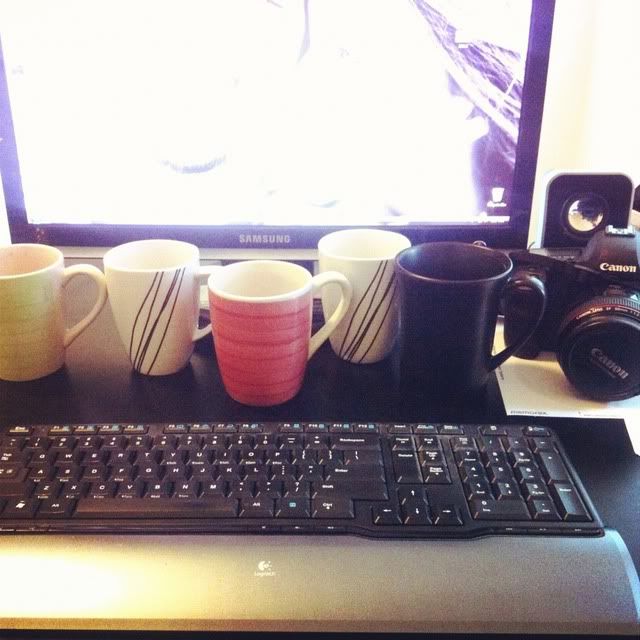 Exactly.
Just a whole lot going on and a lot of it is just outta my hands.
However, I want to end this week on a high note. Negativity sucks, and well, HELLO, it just...SUCKS!
High note #1: It's the weekend and I get to see my Mom! :)
High note #2: We won our volleyball championship game this past Wednesday! HOLLA!


High note #3: My new tennis shoes are no longer giving me blisters. HECK YES.


High note #4: Despite the weather that ruined my life computer, this little pumpkin was sure enjoying the storm.


High note #5: I got this on my car today from a sweet co-worker thanking me for working hard and basically knew I was having a rough week and thought it would be nice to do this. Seriously? I am so blessed. It really made my week.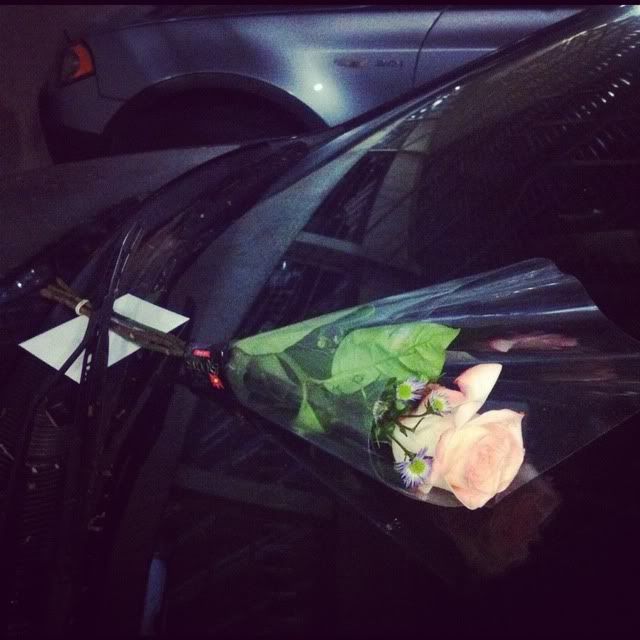 High note #6: DDHP got rubbed down in aloe by two very sexy ladies. This was hilarious to watch.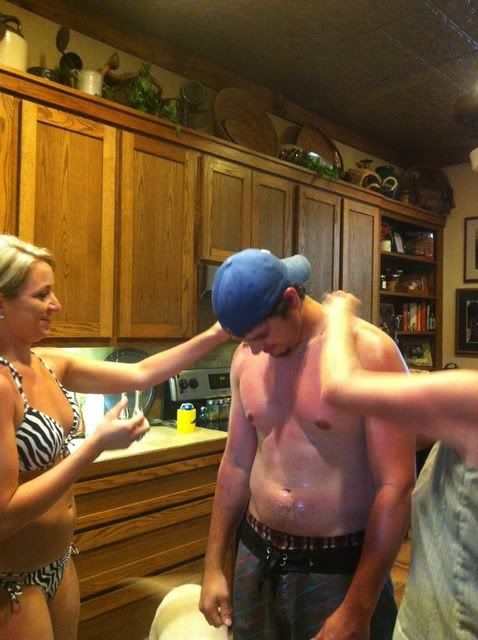 High note #7: I drank out of John Wayne coffee cup this weekend. Be jealous. I dare you. ;)


In the mean time, I'm not one to ask for much. Really...I'm not. So, let's get on to high note #8...my friend Jenni.


Jenni is one of my favorite people in the entire world. She was my college roommate and now lifelong best friend.
She's starting to hop on the blog wagon (FINALLY) and I mean it when I say you'd seriously love her.
She has a heart of Gold and I wouldn't EVER post anything like this if I didn't truly TRULY believe in this.
The girl has been through a lot in her life. Like...A LOT. More than most and yet, she still finds the best in people and goes against the odds and tries to make other's lives better.
She's one of the bravest, strongest woman I've ever had the pleasure of knowing. I love her more than words can say and she's one of my bestestestestest friends.
So, why am I telling you about her?
WELL...
Here is a letter to you from her:
Hi friends or should I say Hola amigos!
On July 29th, I will join a team of 22 others from my church, Faithbridge to help families meet their economical and spiritual needs in Tegucigalpa, Honduras. Did you know that people down there still face struggles from Hurricane Mitch back in 1998? I didn't either! Approximately 300 people fled the devastation to find a safer and drier place to live.These people, in hopes of starting again, invaded the land high above the capital city of Tegucigalpa. These families have tried to get their lives together but they subsist on less than $1 a day. Many live in one room houses with dirt floors and have no plumbing or electricity.
To date Hope for Honduras has built 96 houses with cement floors, electricity and outhouses for these people. A daily feeding program has been established for more than 300 children that are now attending schools - how awesome is that?
The total cost for my trip is $1700 which includes round trip flight, all my meals and my lodging. My goal is to try & raise $1500 by June 30th. I intend to contribute as much as I can personally but would be so grateful if you would prayerfully consider supporting me with any financial assistance. No amount is insignificant. If you aren't able to financially support me, or would like to help me in another way, please advertise my cause on Facebook, Twitter, or by forwarding this email & just sharing my link.
Following the event, I will send out a brief recap of my life changing trip with pictures to all my sponsors.
I want to thank you in advanced for your support! :)
http://www.indiegogo.com/jennishope (my homepage for my campaign where you can donate)
http://www.hopeforhonduras.org/home.html (to learn more on Hope for Honduras)
Love,
Jenni


SEE WHAT I MEAN Y'ALL!? I'd SO be going with her because I've been dying to do a mission trip, however, I will be shooting a wedding that weekend. One day, one day...BUT in the mean time, I will be supporting her and if you can too (I mean, even if it's just $1.00!) I would love you dearly. And I know she would too.
Happy FRIDAY!!!!!!!!!!
I PROMISE I WILL BE POSTING ABOUT MY WEEKEND ASAP!
Muuuuuuuuuuuuuuuuuuuuuuuuuuuuuuuuuuuuuuuuuuuuuah!