I woke up this morning feeling like I got hit by a truck.
Thankfully, I didn't get hit by a truck (sure did dodge that bullet), but can I just say there is nothing more craptastic than waking up on a THURSDAY thinking it's FRIDAY. Yep. I did that. Talk about a total let down.
Ugh.
Yesterday I went to a Hip Hop class with my friend Kristina after work. I've been stressed out to the MAX lately, so a little booty shaking was exactly what I did. Beyonce' ain't got nothing on me.
Okay, so we all know that's a lie. After hip hop was over, we went to a boxing class. I must have not been hitting the bag right because my wrist is really mad at me today.
THEN after hip hop and boxing class...I get a text message from DDHP.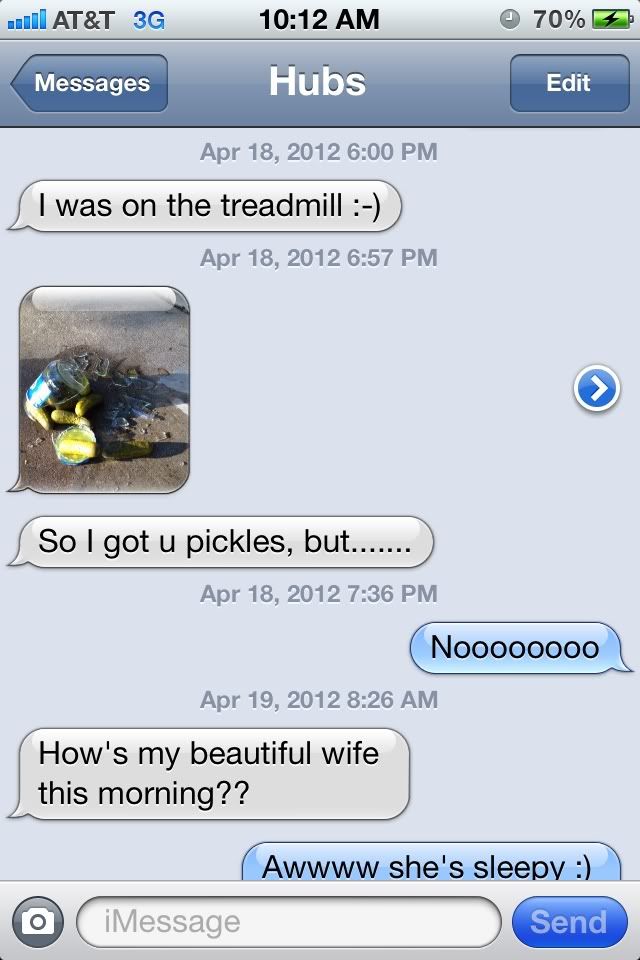 Let's zoom in.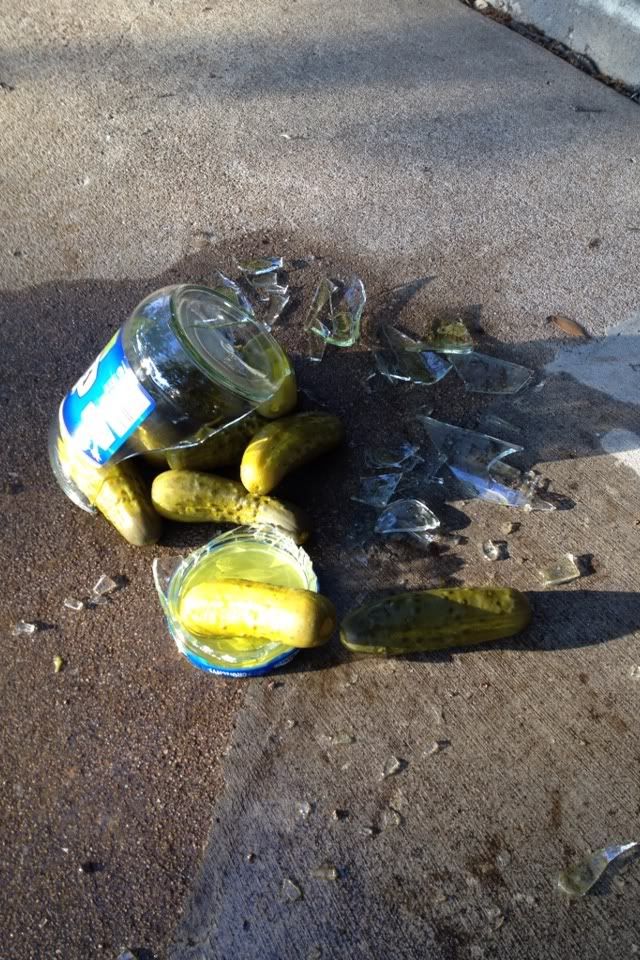 He must have got himself into a pickle....HAHAHAHA.
I SURE DO LOVE ME SOME PICKLES. Even though...in this picture...they don't look like pickles? Haha. Green pee pees. You know you were thinking it.
THEN I went home to pick him up to head to our volleyball game...and guess what that little booger did?
He got me flowers for NO reason.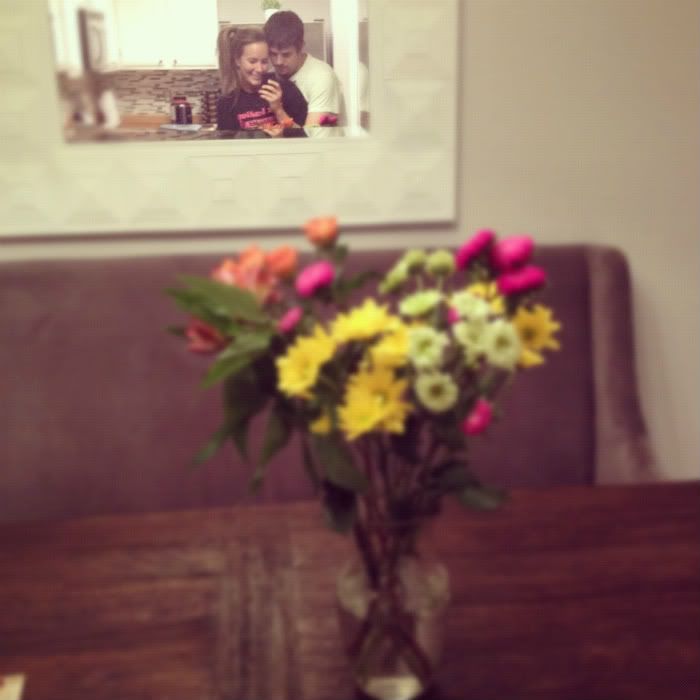 SERIOUSLY love that man.