Goooooooooooooooooooooood Morning and Happyyyyyyyyyyyy Friday! I'm so pumped it's the weekend! Can I get a what whatttt!? :)

As usual, it's been a crazy week! I shot a wedding last weekend which proved to be a hugeeee learning experience.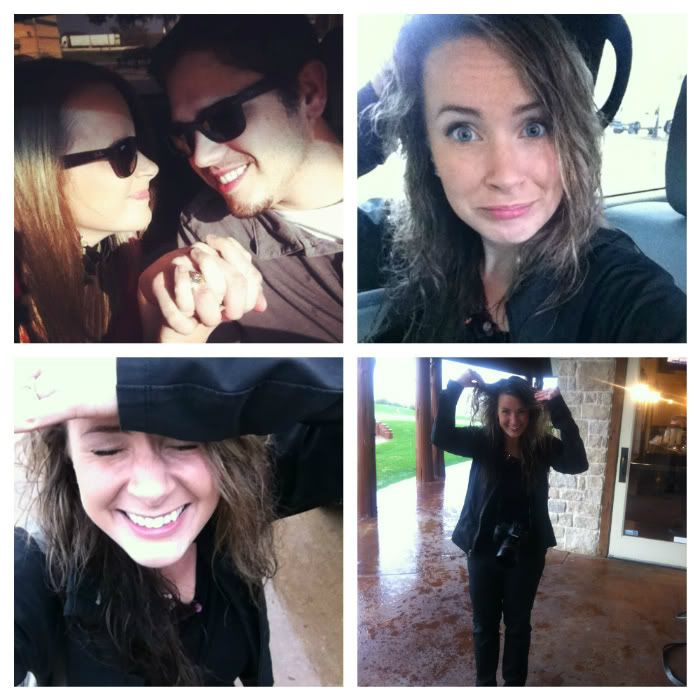 It rained and rained and rainedddd. I looked awesome. What's not sexy about wet frizzy hair and the whole wet rat look? EXACTLY. NOTHING! :)

Monday I went guitar shoppinggggg! :) I have always always always wanted to learn how to play, so what better time then now? I will probably suck but it should still be fun.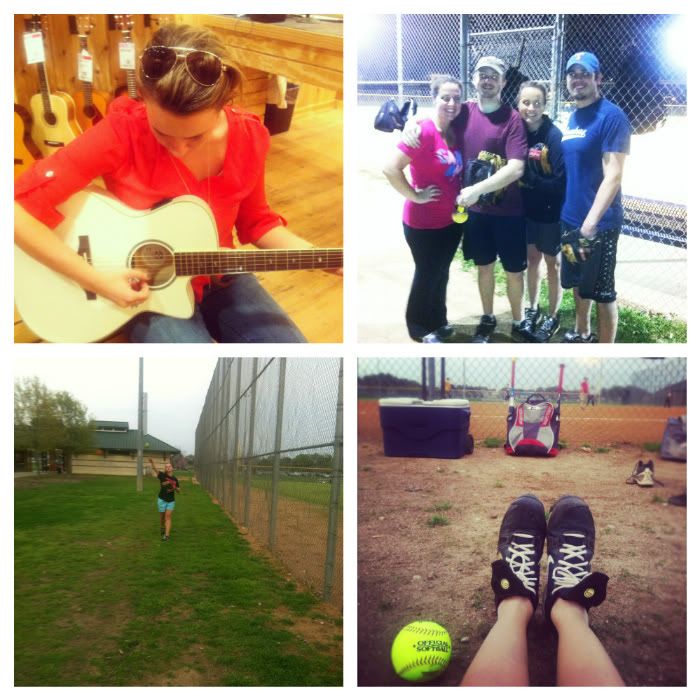 Our softball game was Tuesday night. We lost :( BUT it was still fun! Some guy nearly took my head off. THAT was cool. Lucky for him I'm a BADA$$ and handled it by moving out of the way as quick as I could with grace.

Wednesday evening I had the pleasure of meeting up with some of Austin's most beautiful bloggers everrrrr. We met up for happy hour downtown and chatted like we had known each other forever. Seriously y'all...these ladies are FAB.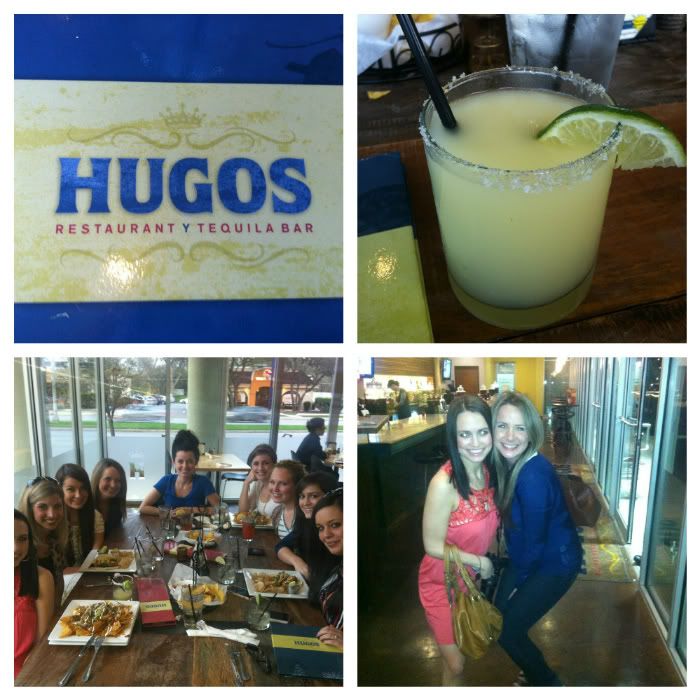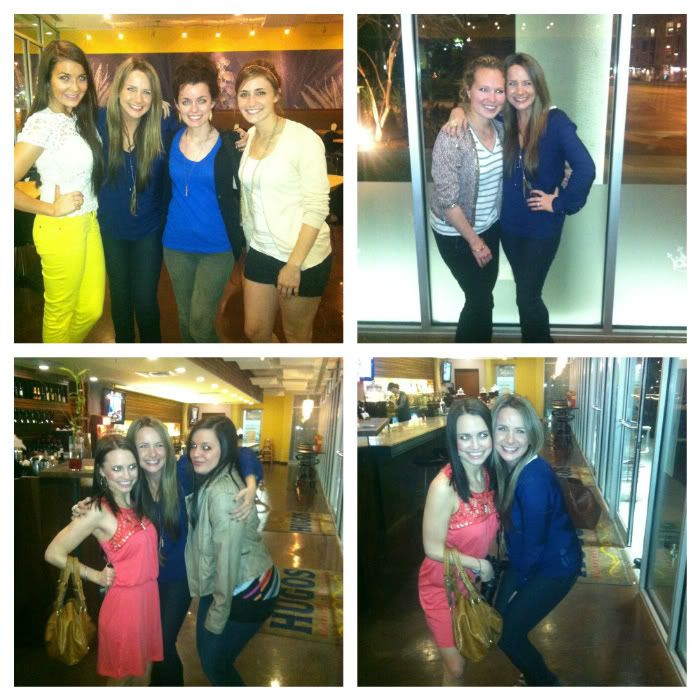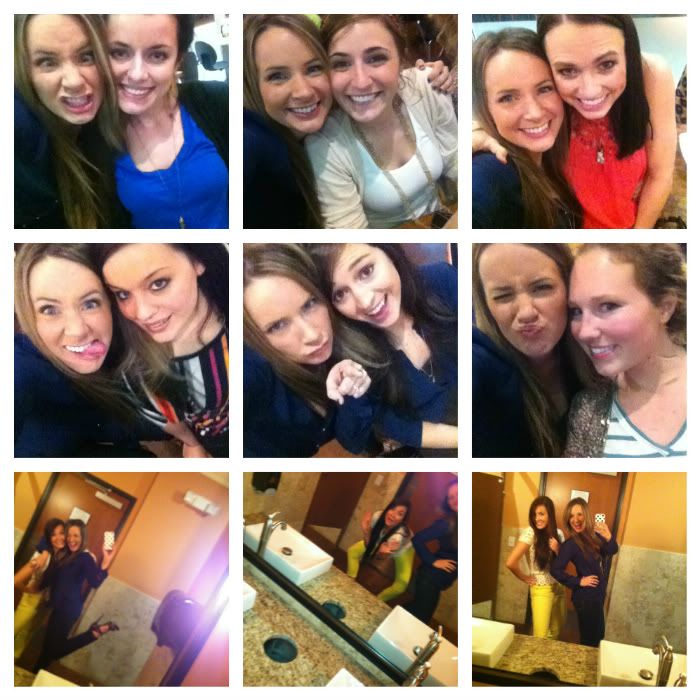 After Happy Hour, Mallorie, Ketrin and I went downtown for SXSW. It was so fun and caught a free show on 6th street. Love these girls! Thankfully we caught a bicycle trolly back to the car because I was wearing heels like a crazy lady.



Thursday I met up with some friends downtown for SXSW and it was a BLASTTTT. I met some awesome people from California and Michigan that I swear could be brothers from other mothers. Love them. OH and I saw The Shins play. Great show! AND sadly my phone decided to die so I have no picture evidence for this blog post. BAD BLOGGER award goes to meeee! :) Whoot!

Tonight we are heading back downtown for SXSW. Mallorie's husband Dave is playing and we are going to catch his show! :) Should be a good time!

Tomorrow we are also going to SXSW (holy cow I know!) and I have a photo shoot that evening as well! It's going to be a good weekend!

Have a great weekend love bugs! Here is a picture of the sky I took yesterday on my phone. Haha :)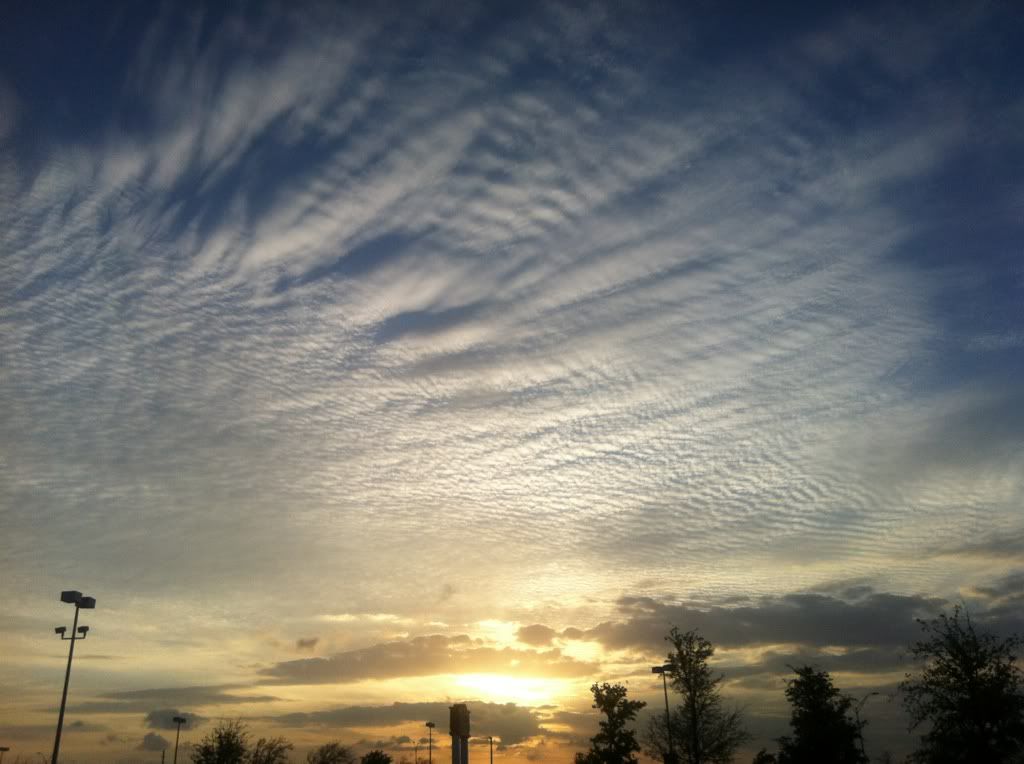 MUAH!