I had a video I wanted to share with you guys that Drew and I made for our "New Year's Resolutions" but I'm currently having problems downloading it SO for now it will have to wait.

I don't really have MUCH to say except that Sabrina, Ashley, Ashley, Raven, and Erica MADE my night last night. I was on the verge of peeing my pants, no lie!

I don't know why but I LOVE LOVE LOVE taking "ugly" pictures of myself. I find it to be a challenge to see how gross I can look. I've taken some pretty BAD pictures...but I think this one takes the cake.

AND y'all...I honestly can't believe I am about to show you this.

It's BAD.

Like real bad.

I have a feeling I'm going to really regret this because who knows who actually reads this blog...and then will probably save it to their computer and do something really mean with it. BUT, I don't care. I think it's too funny not to share. No shame, NO shame! ;)

So, here I am...sitting on my couch.

It went from this...


To this...


To...


I know. This is a very proud moment for me.

HOW AWESOME IS MY UGLY FACE!?!?!?!?! AND where the HECK is that neck roll coming from? I named it Chuck! Chuck just seems like a great name for a neck roll the size of the Grand Canyon. WHOLY COW!?! I KNOW Y'ALL!

I immediately wanted to go eat a donut after seeing this haha. Not...? But really...

After I took the pic, I did what any normal "blogger" would do.

I sent it to my girls.

Their responses were hysterical. I then somehow convinced them to send me their worst faces too...

Here is Erica's attempt at an ugly face...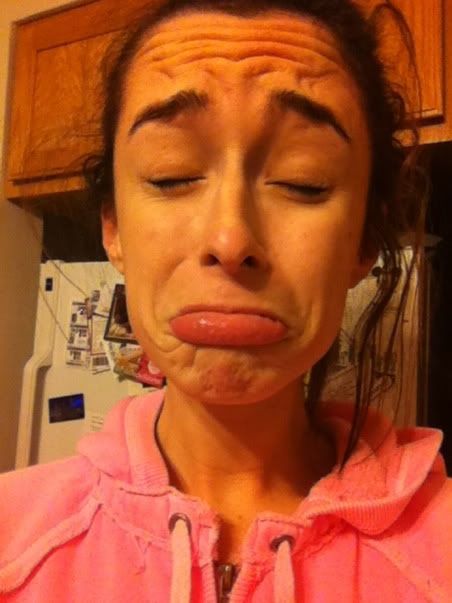 But let's get real. It's the cutest pouty face ever. I don't know how Kurt could ever say no to that!? I know I couldn't. :)

Then Ashley sent us her "scary" picture. I think this is awesome.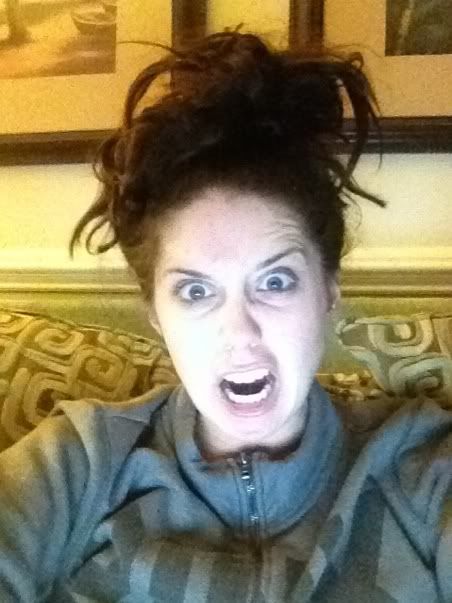 Then Ash sent us this. I think she could have done better...but she was still at work and that's probably what mine would have looked like to if I had worked over 8 hours that day too. Sexy sexy! (as always!)




Then Raven reminded me of a post she had on her blog where she posted pictures like this. It made me feel more "confident" about posting these pictures. Gotta love her. She's the best.




Sabrina was at a meeting when all this was going on, and then BAM! She comes in at the end for a real crowd pleaser. Love this girl. SO much love.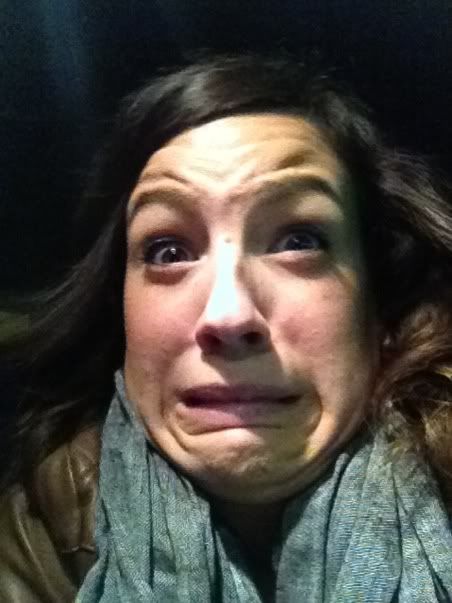 Best part too was when Erica's boyfriend Kurt and Ashley's husbands got in on it. Also, I'm sure your boyfriends/husbands/boy toy's whatever you wanna call them, know that if you have a blog...that whatever picture we take will MOST likely make it to the blog. It's just a golden rule. Sorry fellas! :)

So here's Erica's boyfriend, Kurt...fresh outta the shower. So fresh and so clean, cleaaan... ( I think I see a loose eyelash...you better have made a wish! ;))




And then Ashley's hubby...Solid performance. I give it an A-.




Then I asked Drew to get in on the action. He didn't know I video recorded him ahaha. So typical of me, I know.