Christmas 2011, Boy did you made my heart warm this year. Although it came and went just like that (shame on you Christmas), you allowed me to fully appreciate all of the remarkable people in my life. So many things have blessed my family this holiday season and it was just wonderful to experience and witness it all. My Mom just recently moved into a new home...meaning, an old home that was rennovated. She has central heat for the first time in many, many years and this just makes me happy. It's the perfect little home for her and she deserves it more than you can possibly imagine. My big brother and his wife Dana announced that they are expecting a little bundle of joy this August. They told me the Sunday before Christmas, and of course, I cried and freaked out like a crazy woman. The hardest part was having to be an actress and keep it a secret until Christmas Day before they could tell my Mom and my SIL's parents. I can't believe there is going to be a baby in the picture next year...it's going to be amazing and SO different. I already can't wait for next Christmas! I've already started scoping out awesome aunt t-shirts for the little nugget Haha.

This Christmas break allowed me to step away from the computer for a couple of days which was much needed, and surprisingly, REFRESHING. I did miss it, but at the same time, it allowed me time to just enjoy my friends and family. No deadlines, and no hassles of every day life. Just time at home...in my small hometown of 861 people. I had a photo shoot on Christmas Eve, and I also was able to see two of my childhood friends and spend time with them and their sweet little babies.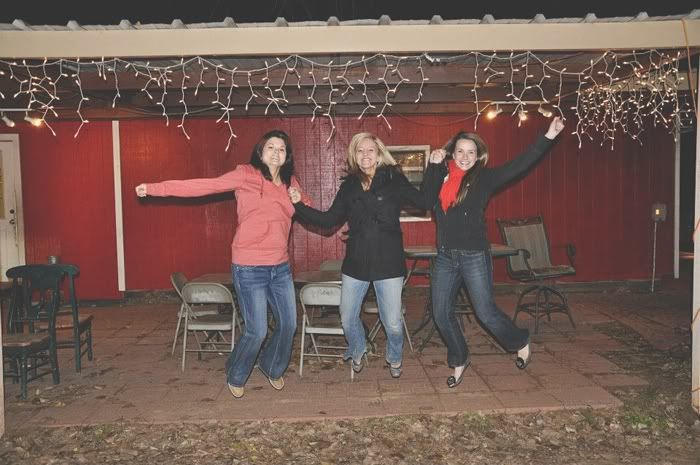 Baby fever? Eh...maybe a little. I've never really been around many babies, so I'm thanking my brother in advance for letting me practice with theirs before DDHP and I decide to take that journey. Haha. Lawd help me.

Here's a run down in iphone pictures of my Christmas.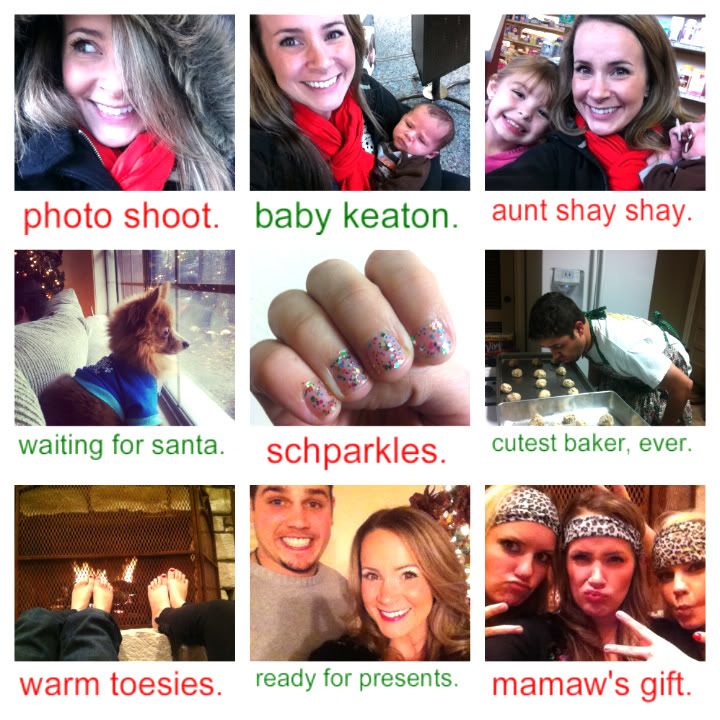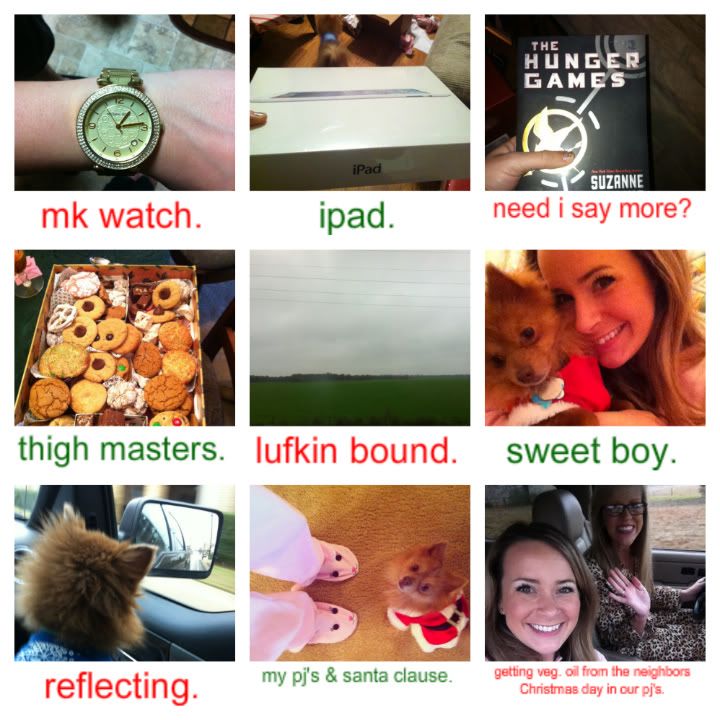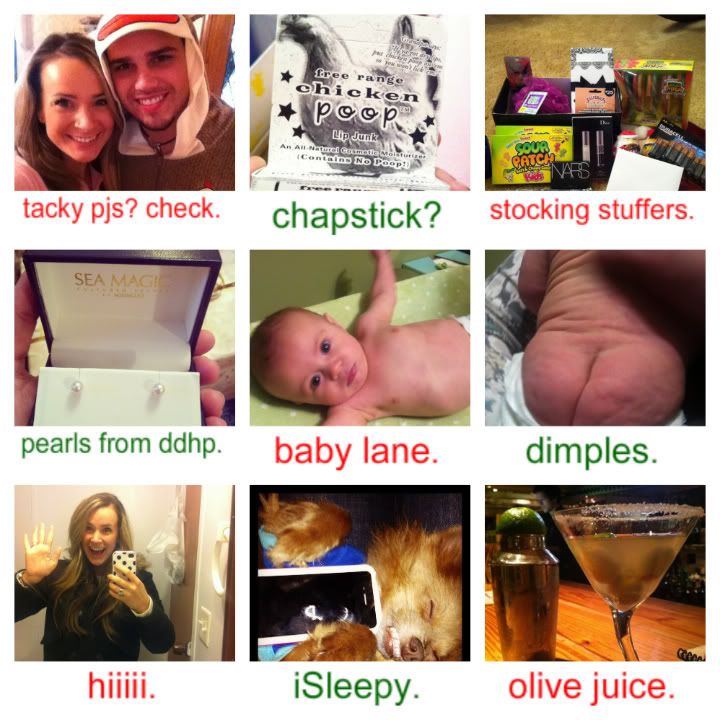 And now for a real recap with real pictures. :)

Every Christmas Eve, we celebrate at my Aunt's or Mamaw's house and this year my Aunt was the host. We opened gifts, ate, and enjoyed quality family time.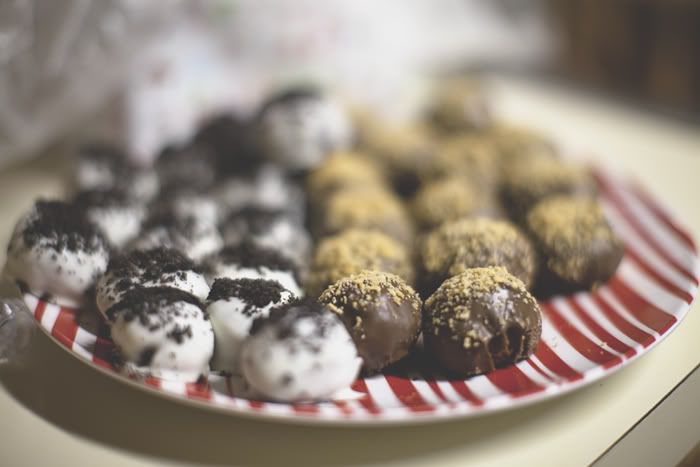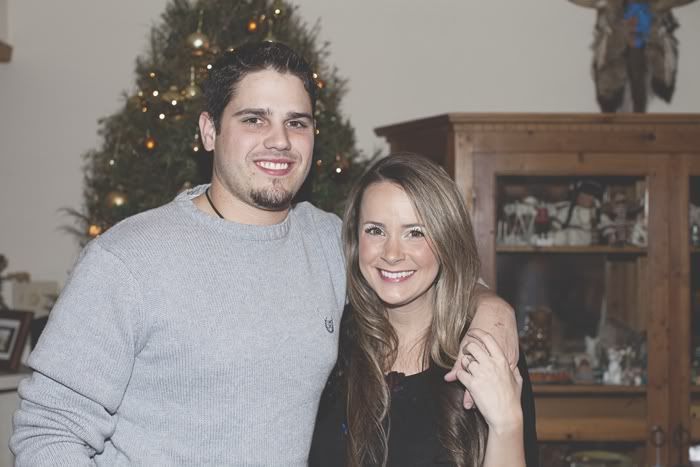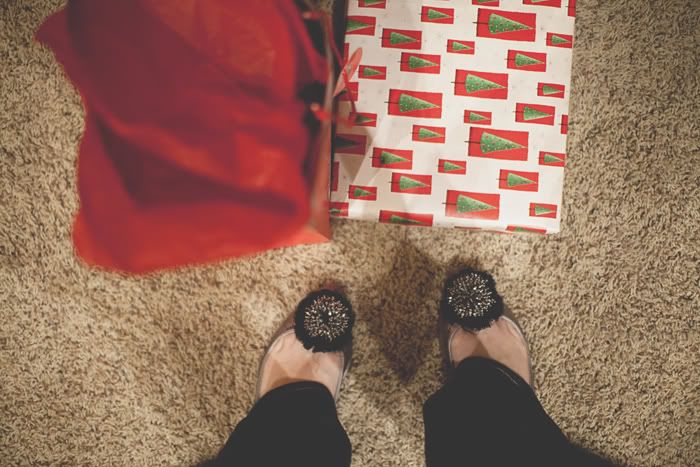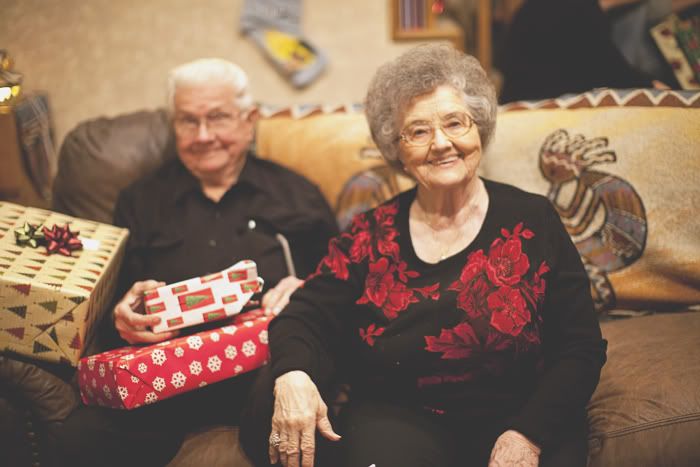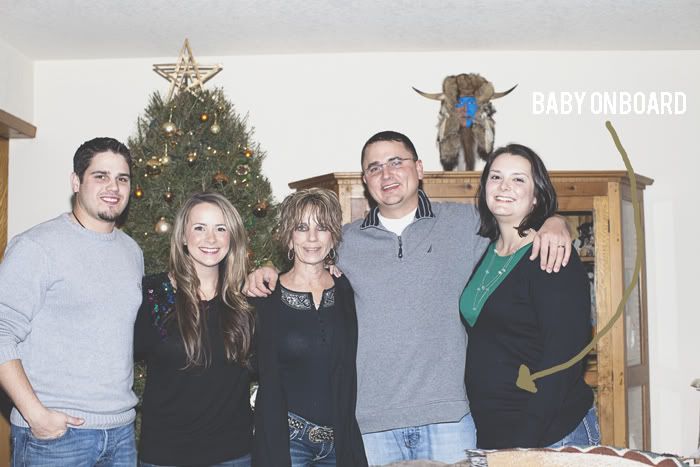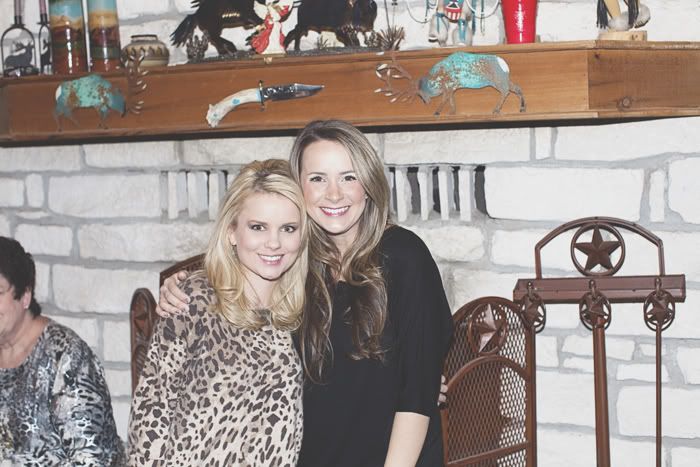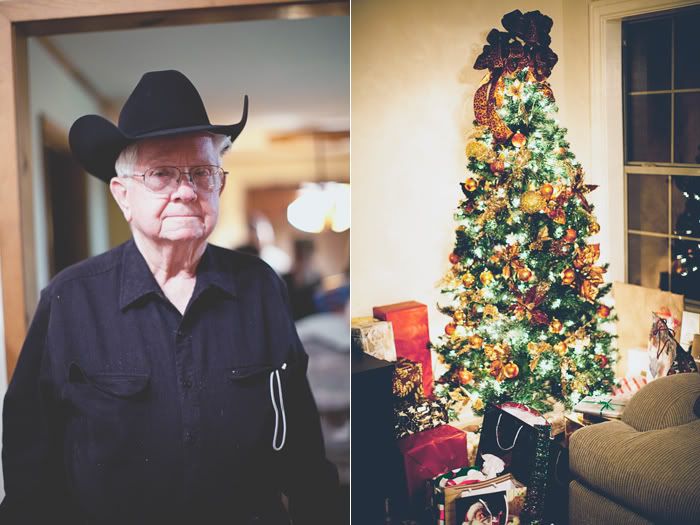 We the came home and had Christmas with my Mom, brother, Dana (SIL), and Drew. Besides the Clarisonic, my favorite gift from my Mom was this.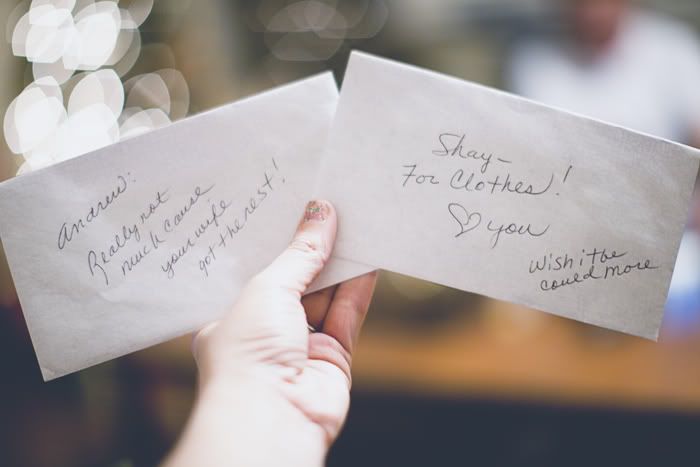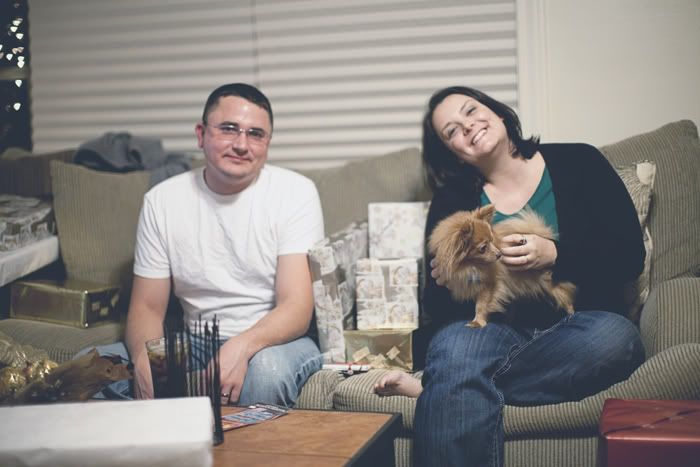 The next morning we got up really early and headed to Lufkin for Christmas with Drew's family. We started a contest last year on who has the tackiest pajamas. I think Drew won. What do you think?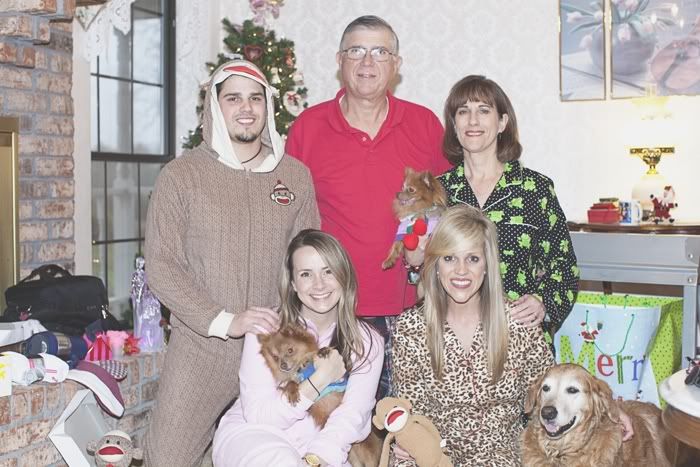 I love my little monkey.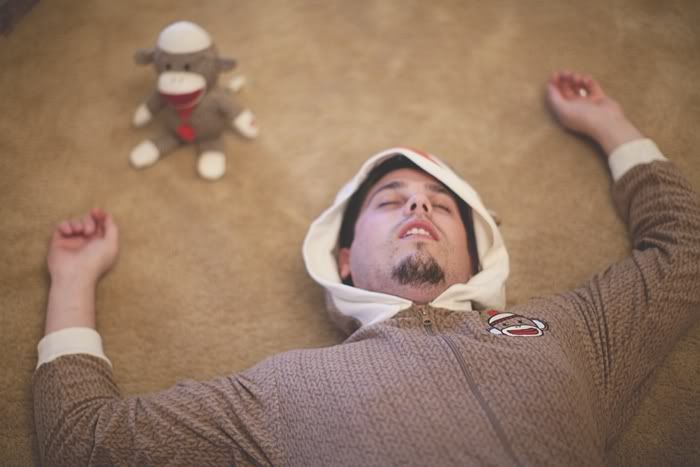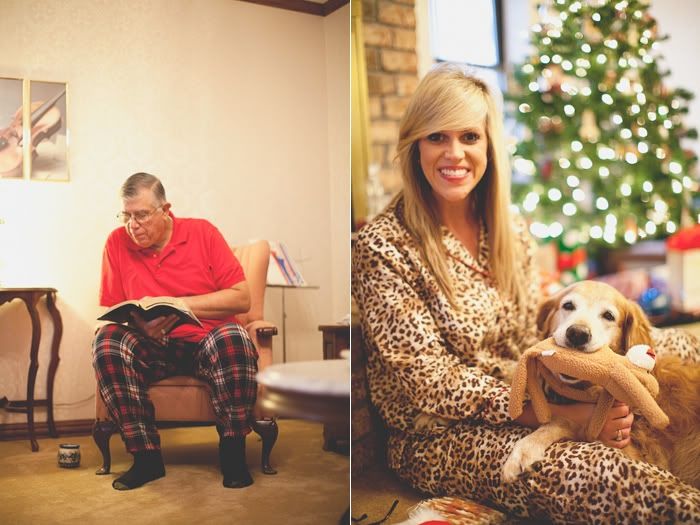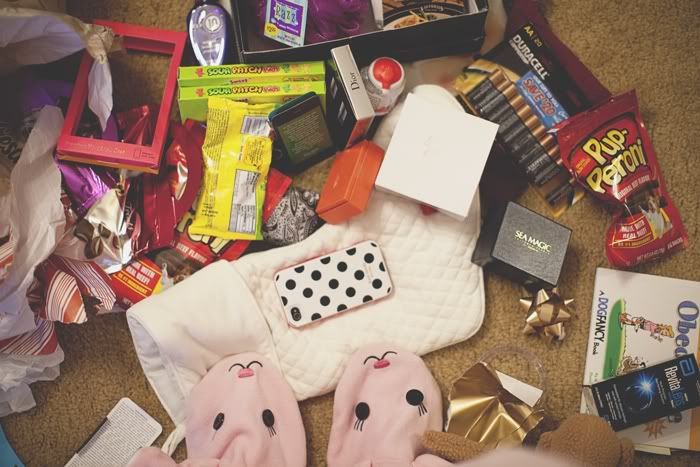 Overall, it was a wonderful Christmas.

Oh, that was a crappy END to this post? Well, here.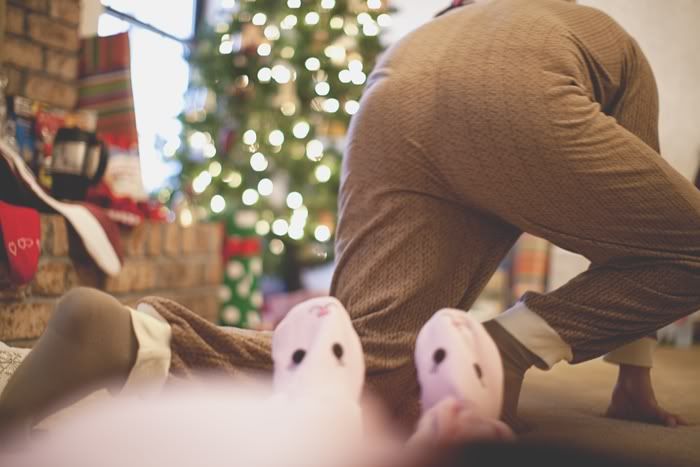 BAM! Doesn't get much better than that.

Xo.