This past weekend was so much fun.

We set off on a 9 hour road trip to New Orleans on Friday for my friend Jenni's 25th birthday.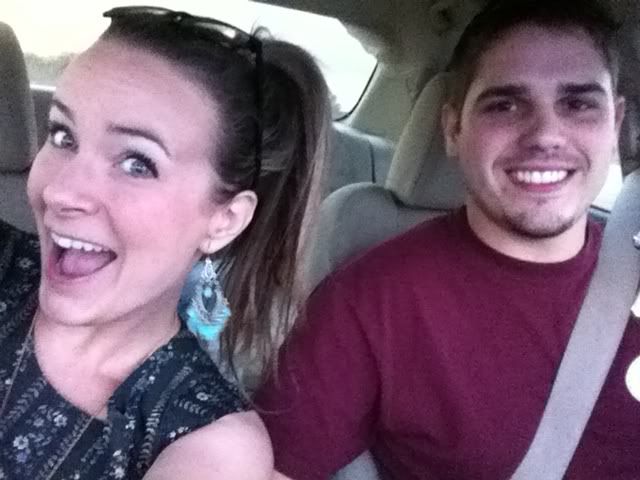 Thank you Sabrina for leaving your energy drink in my fridge. ;)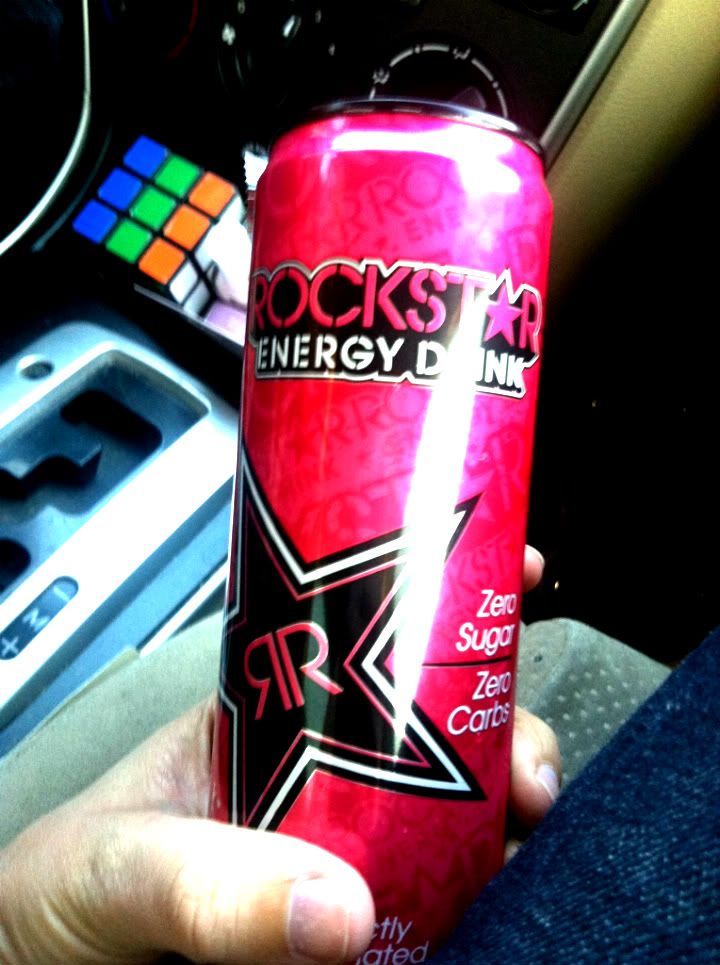 We drove to The Woodlands first and met up with Jenni and Brady. We hopped in Brady's truck and began our drive to Lake Charles, LA. We got to the L'AuBerge hotel and casino at about midnight and spent the early morning hours playing craps and chillaxin' in the hotel room.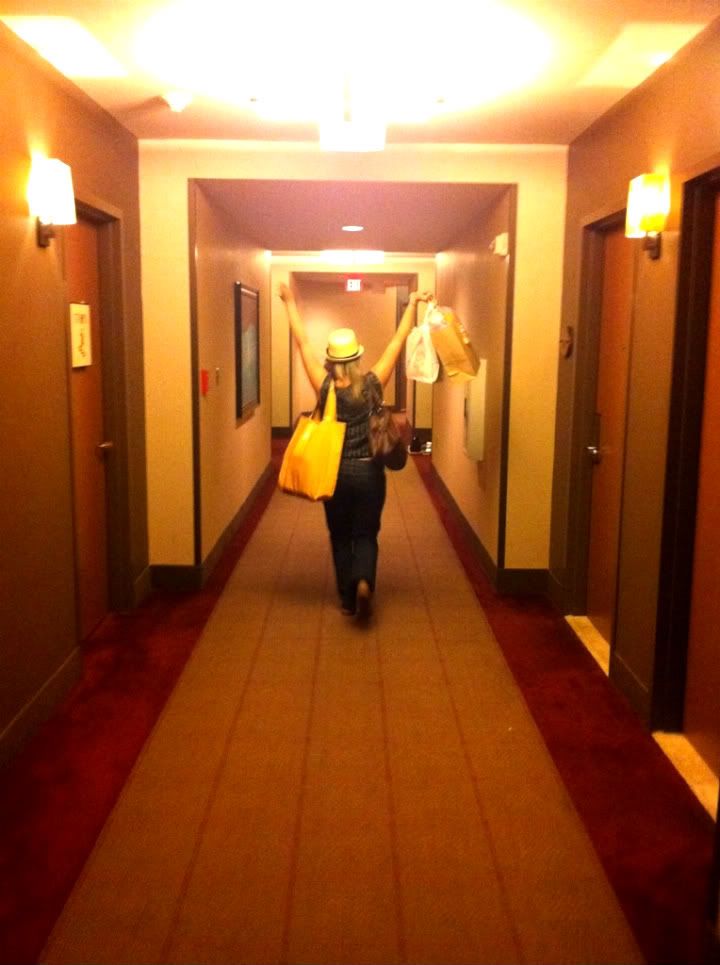 I thought I'd be a high roller and sadly lost 10 whole buckaroos on a slot machine. There were so many mean and serious people in that casino. Lighten up people! I may or may not have cheered really loud (on accident) when the guy at the craps table rolled a 7 and 10 men lost A LOT of money. #oops #mybad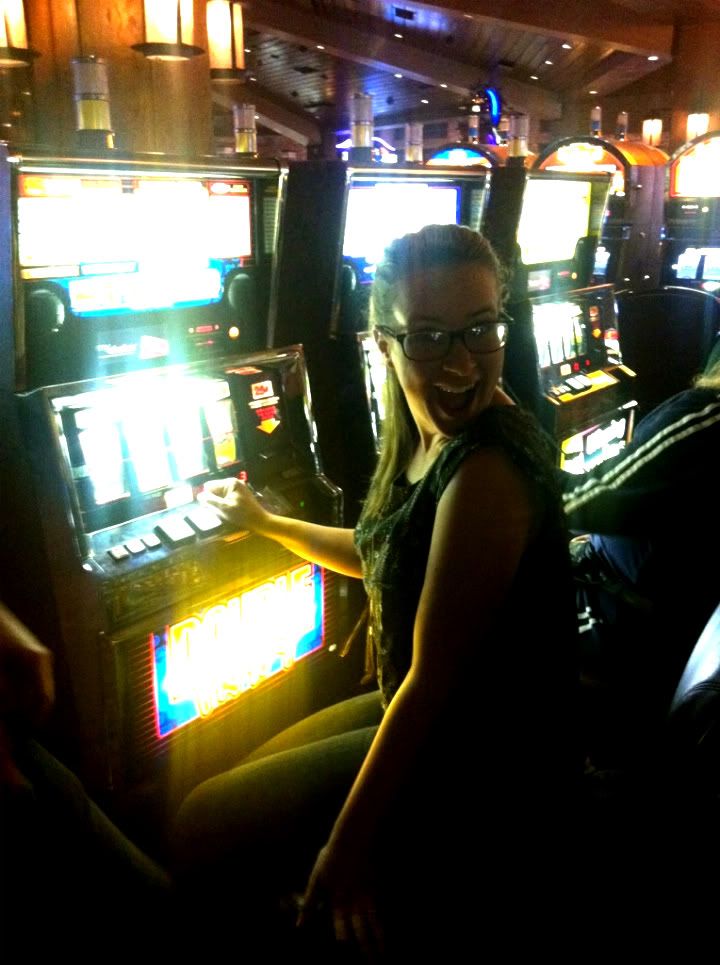 We slept in and left for NOLA around 11. Traffic, pictures, and music pretty much summed up the stretch across LA.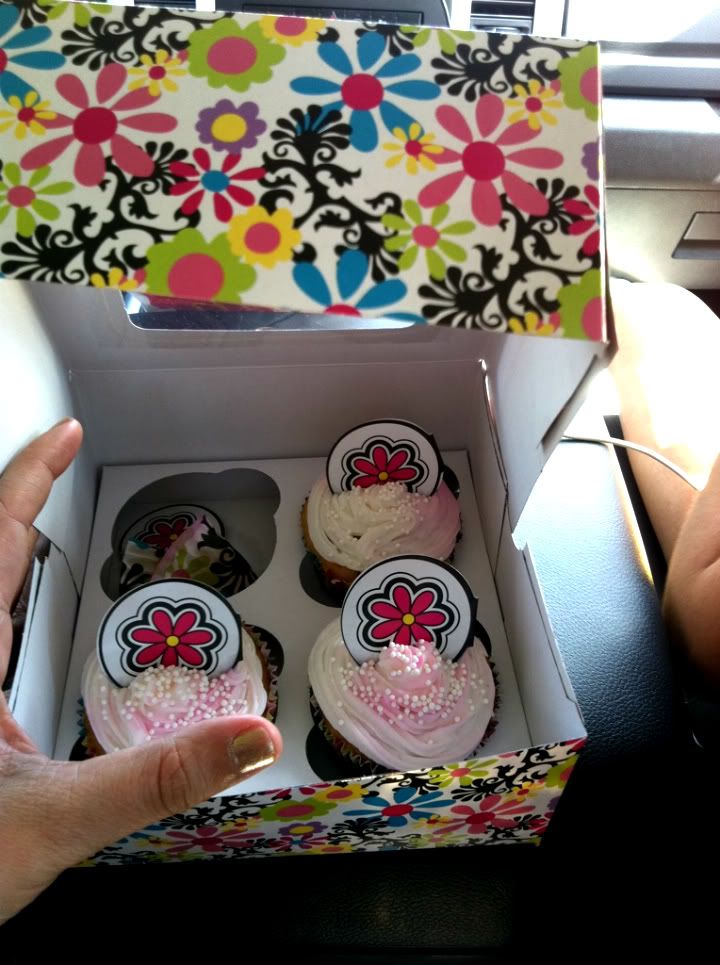 Cupcakes made by yours truly.

We finally made it to NOLA and checked into our hotel room. We threw our bags in our room and walked to Canal Street and Bourbon Street.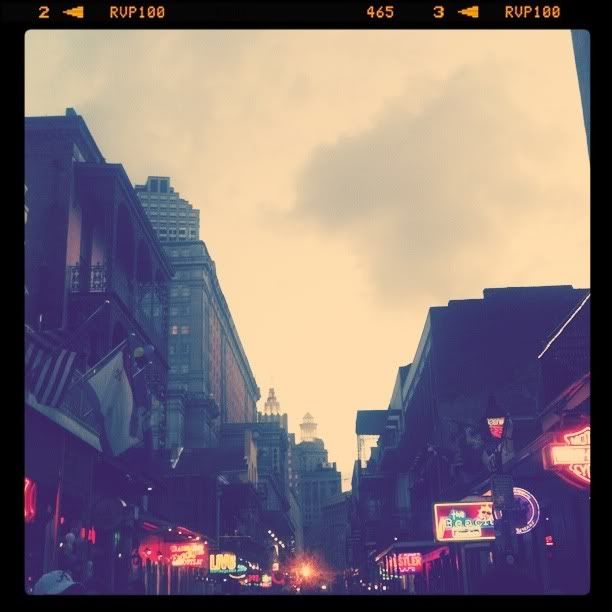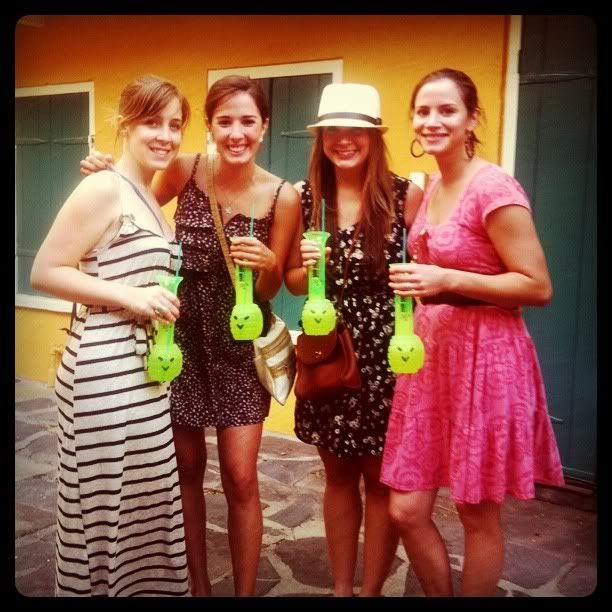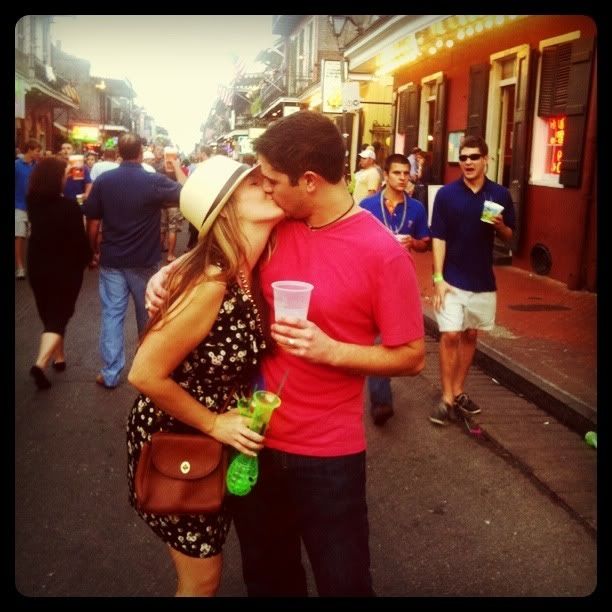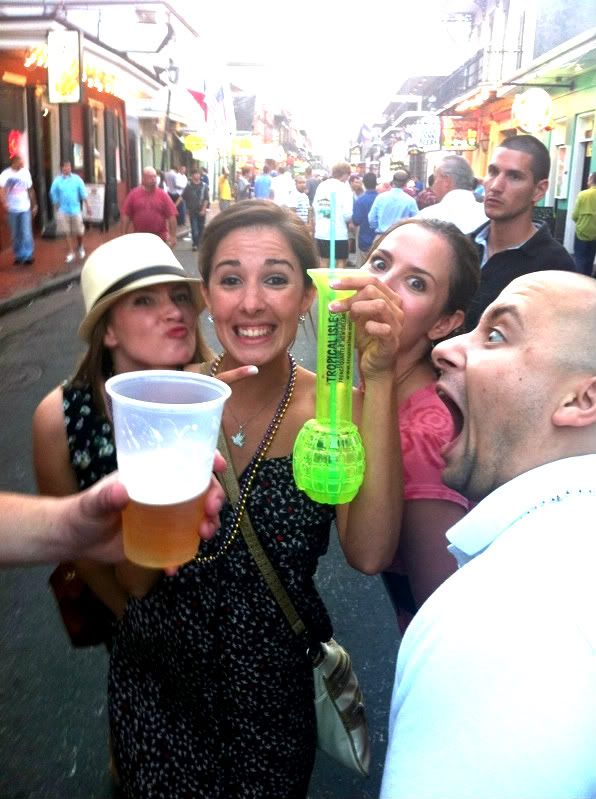 After a few hurricanes, hand granades, and parades, we headed back to our hotel to get ready for the night.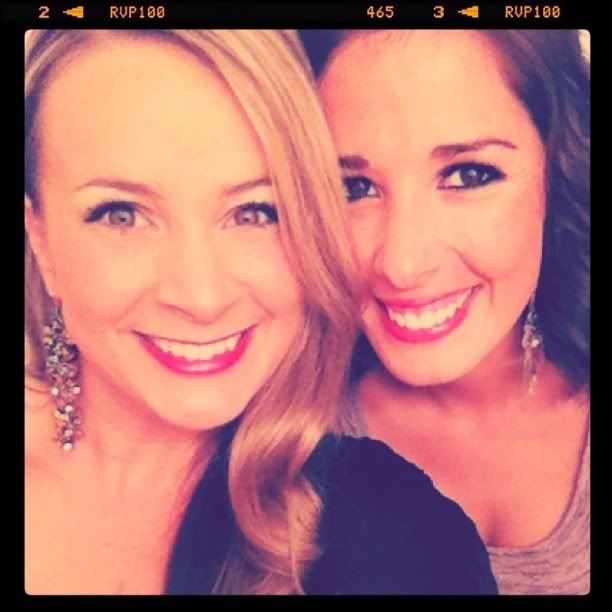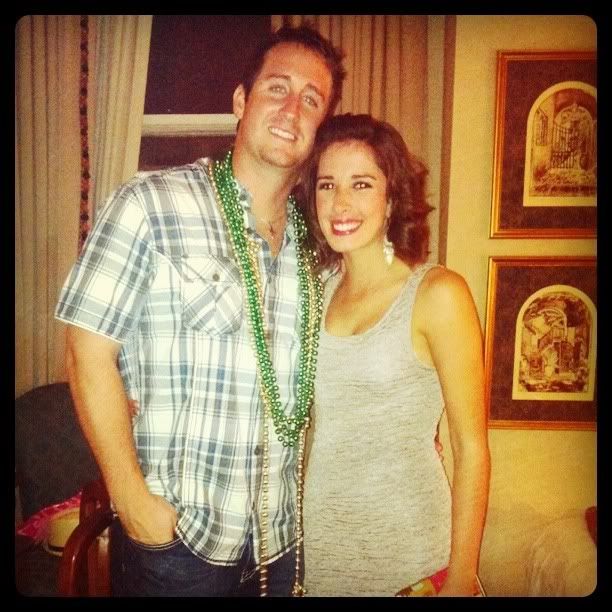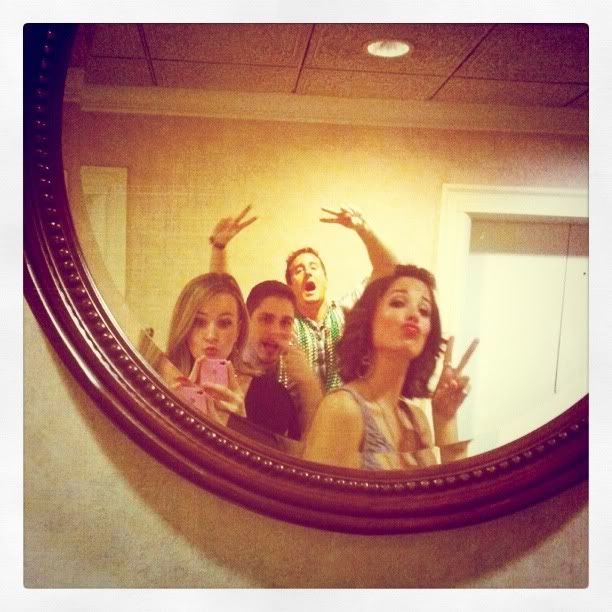 We went to dinner (there were 12 of us) and then hit up Bourbon street for Round 2. The Florida vs. LSU game was this past weekend so Bourbon street was full of college students getting wasted, making out, fighting, and acting like tools. Bourbon street is THE.BEST.PLACE.TO.PEOPLE.WATCH. I was in heaven. I don't think I've ever seen so much randomness in my life. Ohmylanta.

For example:

One couple was pretty much going to TOWN in the middle of the street. Full on making out, boob grabbin, butt grabbin...It was hard to look away.

One couple was SUPER drunk. You know what I'm talking about...that drunk couple who can barely mutter words so they spent about 30 minutes pushing each other, screaming at each other but their faces were super close to one another making drunk gibberish.

Jenni and I started mocking them and pretended to say what they were saying.

"I CAN'T BELIEVE YOU!"
"BABE, IT WASN'T THAT BIG OF A DEAL! SHE'S MY FRIEND!"
"BULL! YOU WERE ALL OVER HER RIGHT IN FRONT OF ME!!!"
"YOU'RE OVERREACTING!"
"NO, YOU'RE OVERREACTING!"
"WHATEVER, I'M DONE WITH THIS."
"I'M DONE! YOU'RE SUCH A LIAR. I'M OVER IT!"
"Drunk gibberishhhhhhhhhsfkjsaljfaslkfjsalkf"
"NO! YOU DRUNKgibberishfskfjsfksajflsakf"

Then they walk away and then drunk walk back to each other and keep repeating the same thing.

Young College Love. SO entertaining. I wanted to walk up to them and say, "Make Love, Not War. It's not worth it honey."

GOOD thing Andrew held me back. Because a couple minutes later, a girl that the guy knew walked up to him in the middle of the fight and hugged him right in front of his raging girlfriend. The raging girlfriend pulled her off and started swinging at her.

Soooo stinkin' hilarious. I really dodged THAT bullet.

Hahahaha.

We saw boobs. We saw parades. We saw thongs. We saw brides. We saw crazies. We saw a girl drop her hot dog on BOURBON street, pick it up and EAT it. #sickmeout... We literally saw everything under the sun. Let me tell you...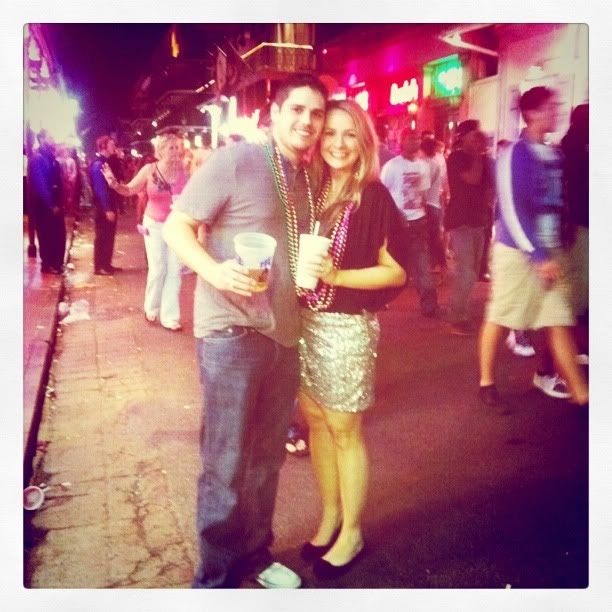 After a fun night of dancing, singing, balcony hopping, throwing beads, & laughing we threw the towel in and went back to the hotel and went to bed.

The next morning we had breakfast at Mother's Restaurant and grabbed some Beingets from Cafe Du Monde. I worked my magic and only had to wait 10 minutes for those powdered sugar heaven in my mouth beingets. You read that right. The line was SO long too. Whoop whoop! It pays to be nice people...pays to be nice.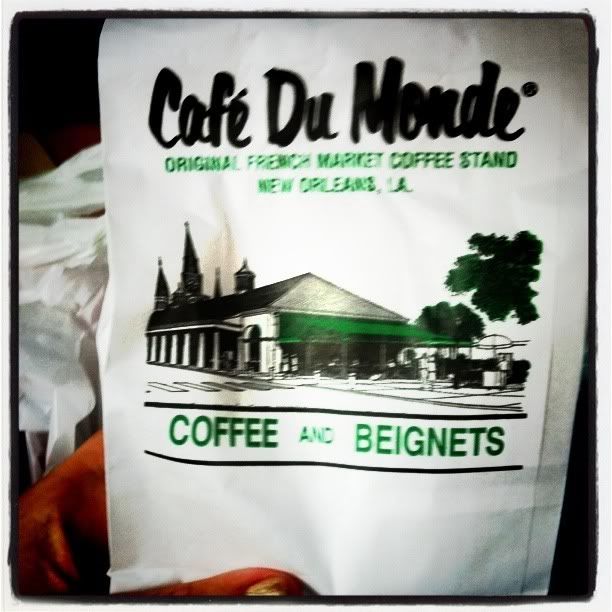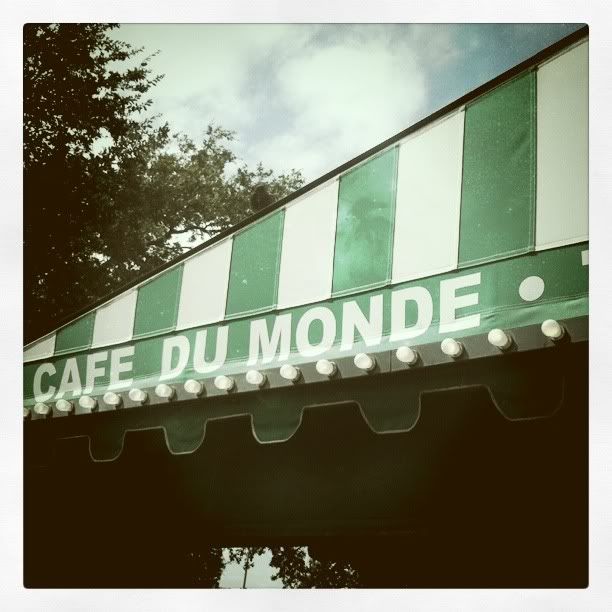 We went to a few shops and then headed back home.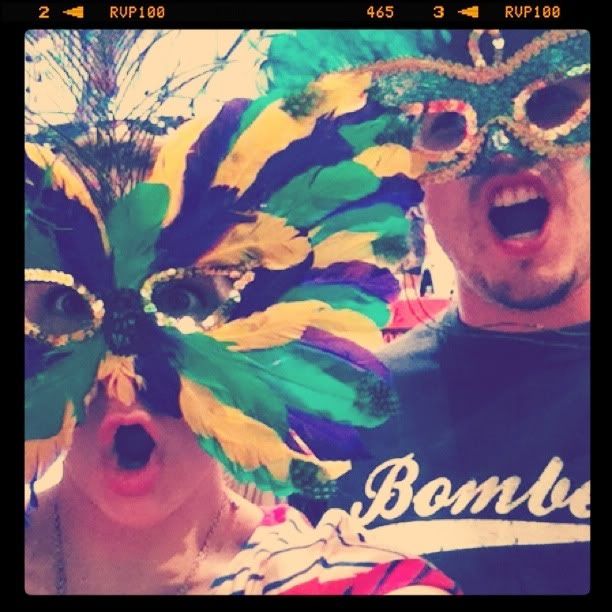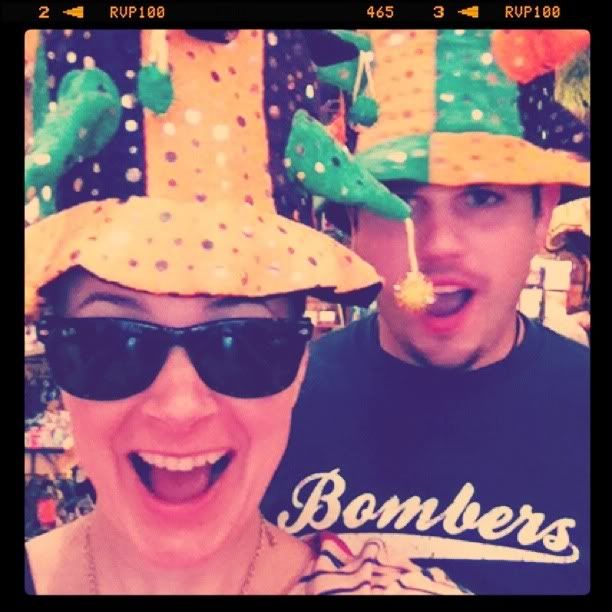 It was a very long drive, but I was surrounded with great friends. It was such a great weekend! I already can't wait to go back.

Blogger meet up in Nawlins anyone? :)