This is what I'm looking like today after the weekend I just had.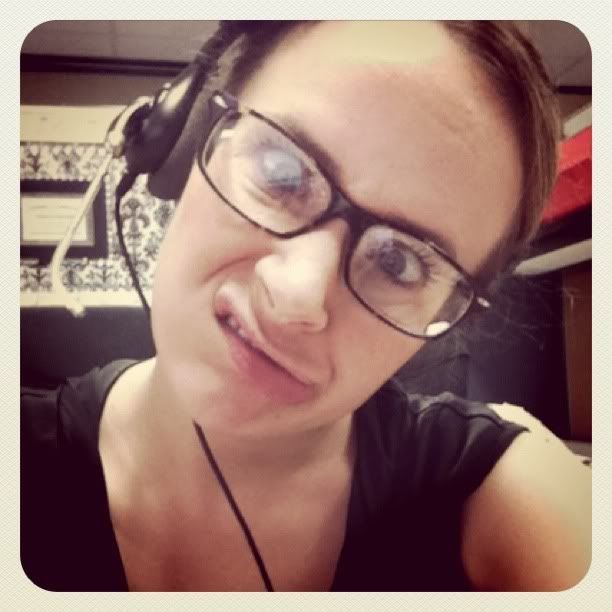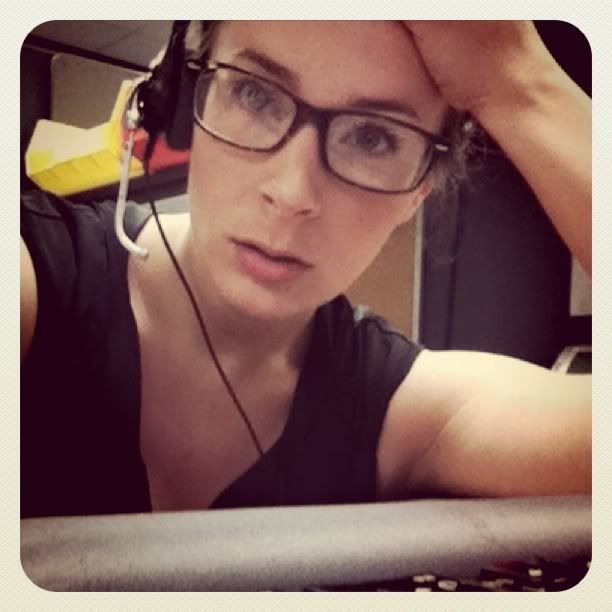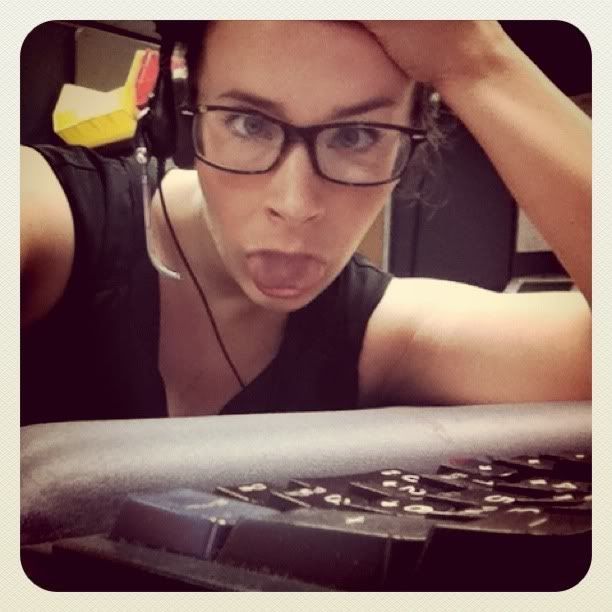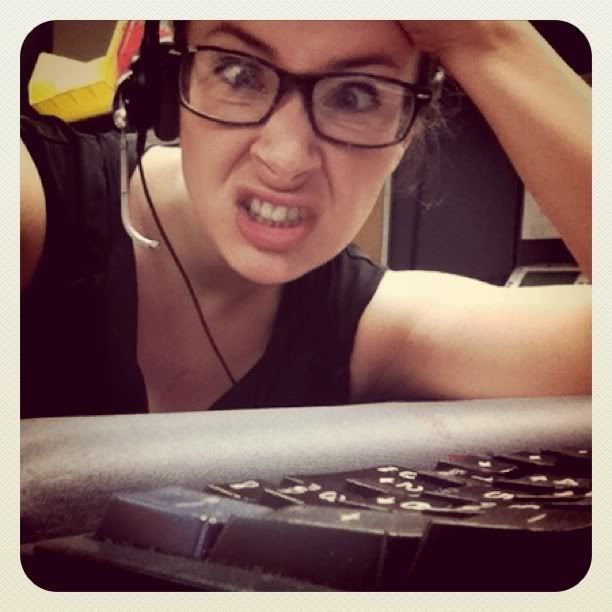 Mhmmmm...I know, dead freakin' sexy is right.

I'm so sore. My hands hurt. My legs hurt. My eyes burn. What the heck did I do this weekend? It sounds like I exercised too hard but that is def. not the case. Me and food? We friends FO LIFE.

That said, on Friday I got home from work, immediately continued to edit the 1,000's of pictures I have, and Andrew continued on the tile job in the upstairs bathroom. At about 8:30, we packed up and headed 2.5 hours away to see my Mom. Said hello. Hugged. Head hit the pillow and I was counting sheep in no time.

Saturday, we wake up early, take showers (so fresh and so clean, clean) and head off to my Aunt Vic's wedding. She isn't really my Aunt, but my Mom's best friend really. We have always just called her Aunt Vic. Anyway, she got married and I took pictures of her wedding as a present. I'm so nice, I know. ;) Jk. But we had a great time, and it was so amazing getting to see her TRULY happy. I love it!

Wedding is over by 2. Head to my Mom's pack up and BEG convince her to come back home with me because I needed her help OH so badly. Drove back home 2.5 hours.


Red Bull gave her wings.

Got home at 5. Went to Lowes, Home Depot, Target, Anne's Linens, World Market, Kohls, Stein Mart, Ross, Gas Station, Chick-Fil-A, and then finally make it home in time to start painting the guest bedroom. Yes, Erica and Sabrina will be staying in this room and if you saw what it looked like before...Oh my LAWD. Let's just say it looks much, MUCH better now. ;)

We paint, and we paint, and we paint. Andrew is still working on the tile in the bathroom and even puts up a new light in our kitchen. Such a stud, that man.

Go to bed at 2 a.m. Atleast I think it was 2. It might have been later now that I think about it.

SNOOZEEEEEEEEEEEEEE. SNORE. SNOOOOOOOZE.

Oh, it's 7:30 a.m. DRINK CHUG COFFEE like a champ. Mom starts to paint the trim. I decide that that stupid wall in our living room needs to be painted so Drew and I go to Home Depot. He had to get dry wall and screws, as well as some more paint rollers. Get home. Start painting. Hate the color...but I'm too much a cheap-O to go and get a new can. Shoot, paint is pricey! Don't let it fool you...it adds up quick ninja style.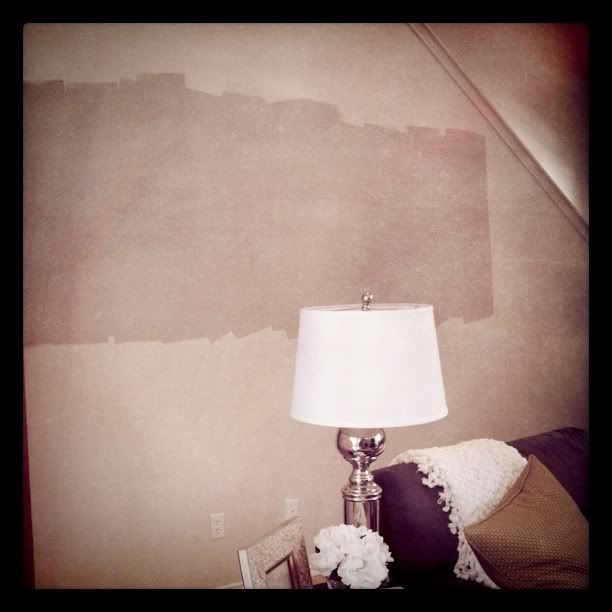 I paint the wall. It looks like a baby came in there and threw up green beans on it. Super. It looks pretty in this pic though. Thank you, Instagram.

Andrew is still in the bathroom working hard.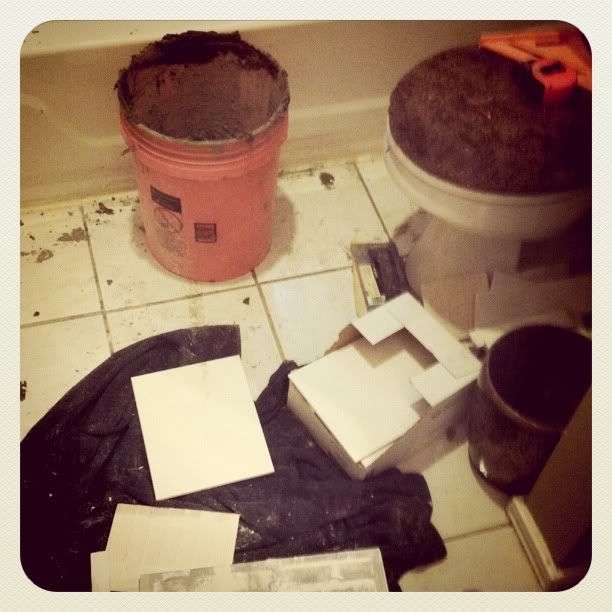 Mom is stillllllll doing the trim. My Mom is crazy, y'all. Like, seriously CRAZY. She started on this trim (need I mind you that it's coming up when we can save up to put hardwood floors in there) and is painting with a teeny tiny paint brush. So, what felt like 10 hours later was more like 4 hours later. I finally pull her out of the bedroom and we start spray painting our outdoor wicker set because the wicker was basically dehydrated to a crisp! We spray paint...and I probably inhaled a little too much and fried a few brain cells...hence, this post? Ha.

Anywho, we didn't get hardly anything at those stores I mentioned before, so we set out to shop...again. Target (again, because I'm an idiot and got a queen set and not a full set for the bed upstairs), Matress Firm to get a bed frame, Tuesday Morning IT WAS OUT OF BUSINESS (What the heyell?), JC Penny, Another Ross, IKEA, Gas station, Marshalls, Bed Bath and Beyond, Lowes, Home Depot, and HOME. I mean...seriously? Still came home empty handed minus a few pillows...oh and a ceiling fan that my handy little husband put up.

So, for the rest of the evening we continued to work on the house, and I edited pictures until 3:32 this morning. My Mom's alarm clock went off at 4 a.m., in which, YES, I was still awake. Poor thing had to get up to go to work this morning all the way back home 2.5 hours away. Gosh, I love her.

So, yeah. Sorry about my crazy post. This is just a dose of my weekend. Really. There were other parts to it...like say when we waited at KFC for an hour for some stupid chicken because my Mom was craving good ol' KFC but for some reason it took a million hours to get the chicken cooked. I mean seriously? Put the chicken in the grease. Hit the button that says FRY. Bam! Done! (insert chicken noise). Or when I hit my foot on the bed frame really hard !@#$%&* and now there is a bruise and scratch on it. I'm such a baby. Oh, and when I dropped this metal hi-jack bar thing on my toe. Hurt like a mother. GOSH DARN LUCK! Again, just a small dose. ;)

SO!? How was your weekend?