Hey guys. I can't believe I haven't posted in a week. I had no idea it had been that long haha. My bad! :)
As most of you know, Texas is experiencing horrific fires all across the state of Texas. My friend at work has had a handful of friends lose their homes and pets in these fires. My Aunt and Uncle, whom are about two hours away are also evacuated from their home at the moment. My heart hurts for all these people. I couldn't imagine what they are going through. We even had a fire break out about a mile from my building at work today. It makes me so nervous knowing my baby boys are at home all day and at any moment some jerk can throw their cigarette out near my home and...it just makes me queasy and nauseas thinking about it. All I can ask is just please, please pray for rain. Here are some pictures I've seen on my facebook posted by Texas Storm Chasers.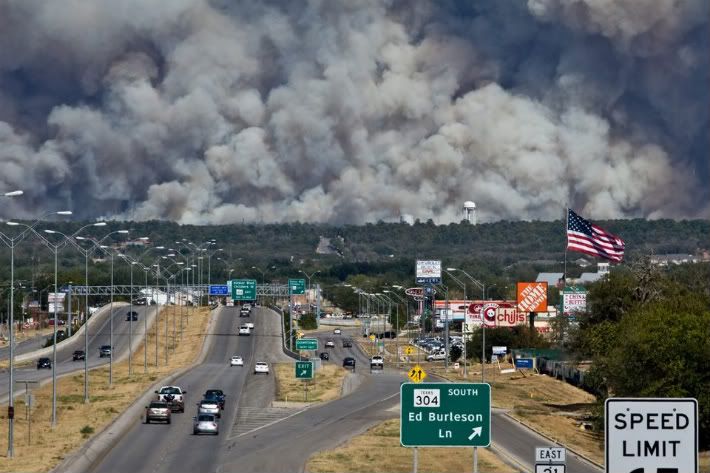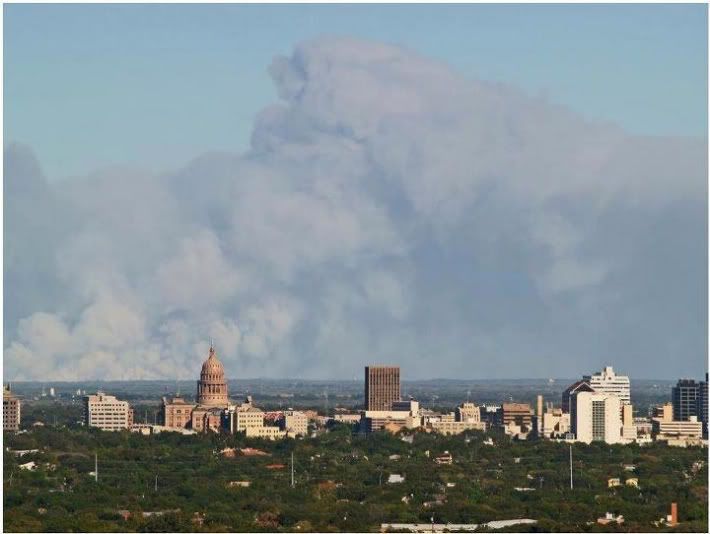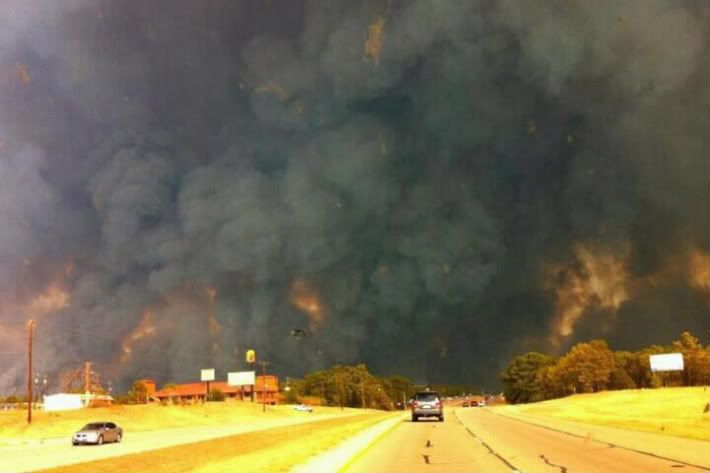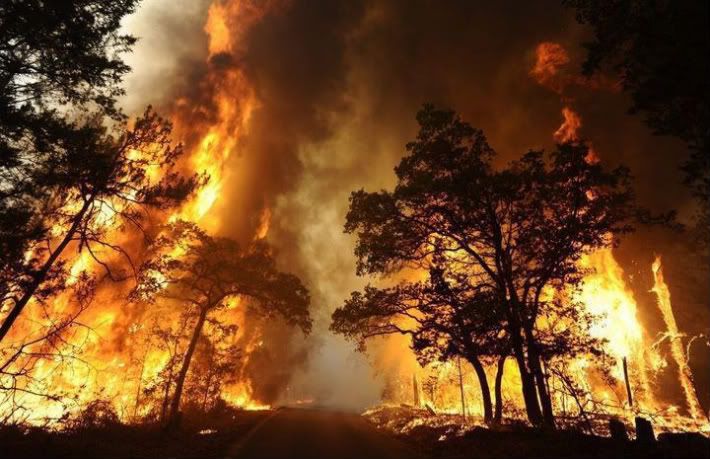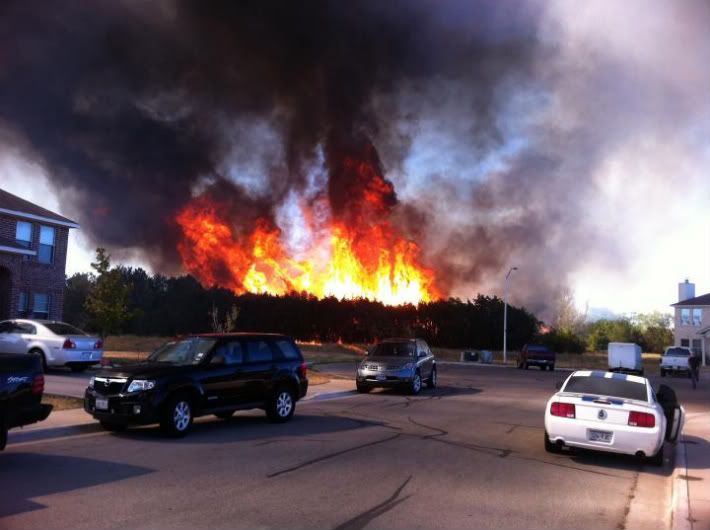 That last pic was actually taken by one of my facebook friends. It was right across from his house that he just bought. Talk about scary... :(
Besides seeing fire and smoke all around me, we managed to have a good Labor Day Weekend. A lot of our plans fell through and my Mom ended up not coming to visit like she told me she would.
That said, Andrew started tiling our shower upstairs. Why you ask? Oh, we had termites. One day we were sitting on our couch and we heard a huge crash upstairs. We go up and open the door and half of the tile in the shower had fell off the wall and into the tub.
Scratching our heads and trying to fight the anger, we simply looked at each other and laughed. It's been a doozy of a home I tell you. Just wait until Andrew lets me tell you guys about what has been going on. Complete insanity.
So, here we are, drowning in house problems, and still smiling. We've been learning to laugh at everything because that is honestly all we can do right now. I'll share more when I can and fill you all in on what's going on, but right now I'm just going to keep my mouth shut. I don't want to even for a second make people feel sorry for us because obviously, just having a home and a roof over our heads is MORE than enough to be thankful for. This weekend put a lot into perspective. Be thankful. Be thankful. Be thankful. I keep reminding myself of this. It could ALWAYS be worse. ALWAYS.
That said...
Here is a peek of the damage in the upstairs shower. Don't worry Sab and Erica...Drew is in there working hard as I type this to make sure the shower is tiled and ready for use when you two get here. :)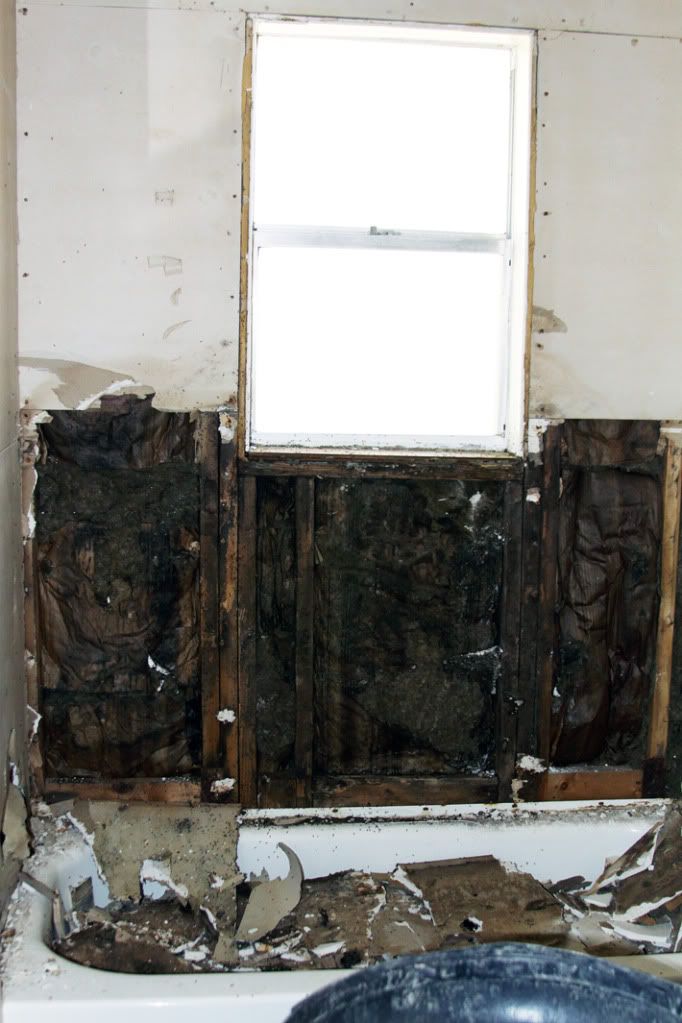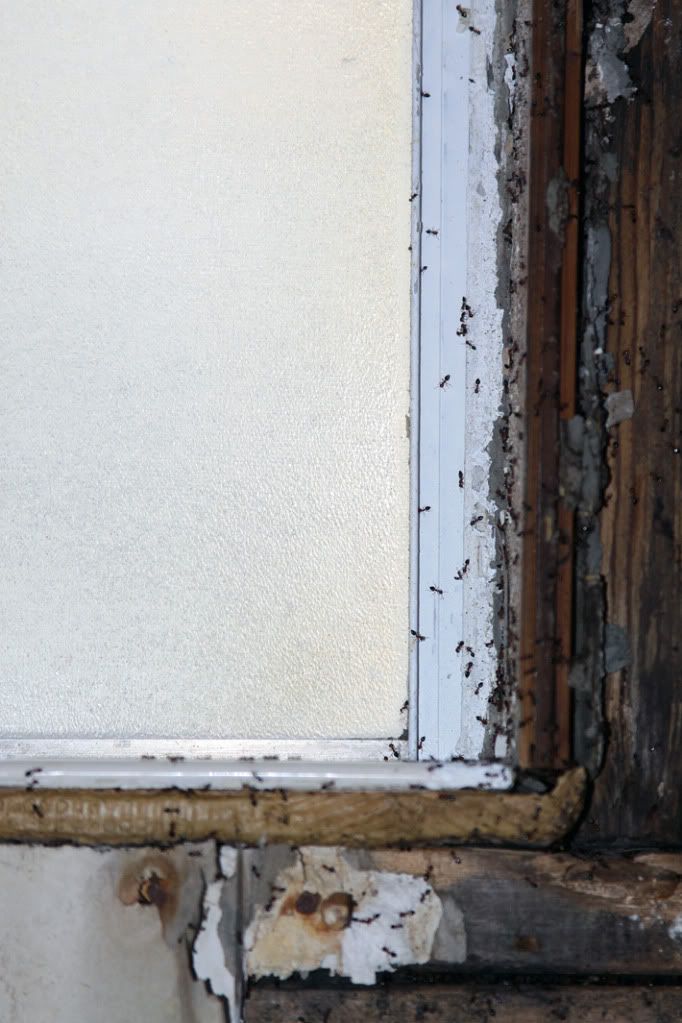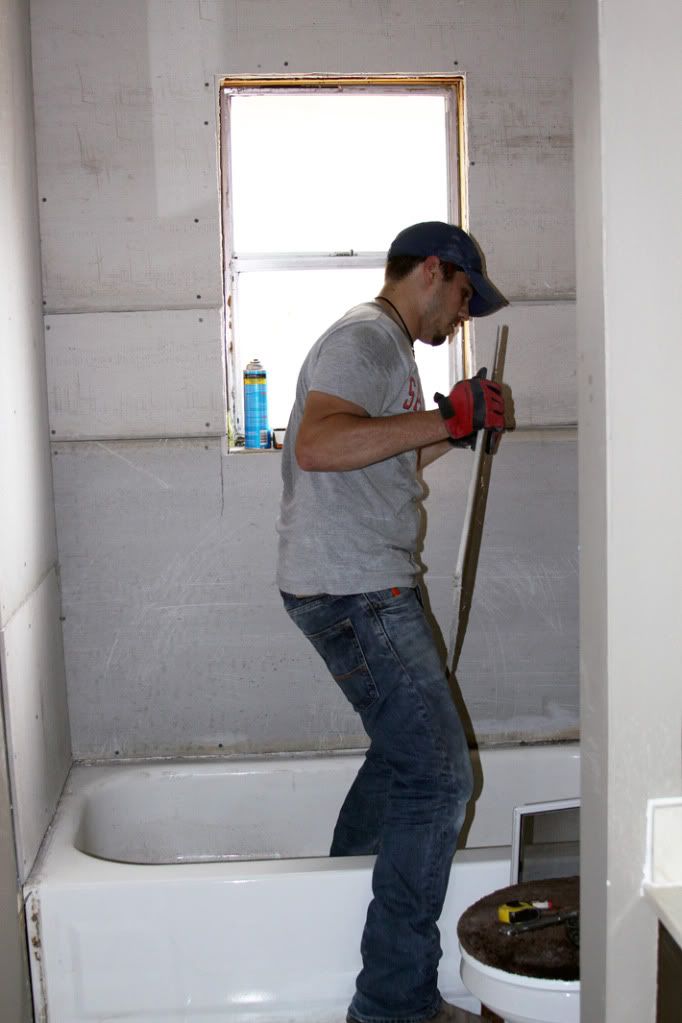 Wholy ants, I know. Believe it or not, there were more than these pictures show. We sprayed the mess out of the shower for three days. Our house smelled horrible, but y'all...these ants weren't dying fast. They were like cats. They had about 9 lives. UNREAL I tell you.
Drew has been working his butt off and the shower is now halfway tiled. He's such a hard worker, it just amazes me. I'm so thankful he knows what he's doing...and if he doesn't, he is def. learning. Trial and error, baby. I'll post the before and after pictures as soon as it's finished.
This weekend, Furlee turned 2. He had a great birthday if I do say so myself. ;)I have a video coming soon of our weekend, so I will just leave it at that. We encountered a ghost too. No joke.
We went to the Round Rock Express game on Labor Day and then went Ice Blocking.
ICE. BLOCKING.
Ever heard of it?
Basically, you get a block of ice. You find the biggest hill you can find. Then, you slide down the hill on the block of ice.
It's the cheapest fun you'll ever have.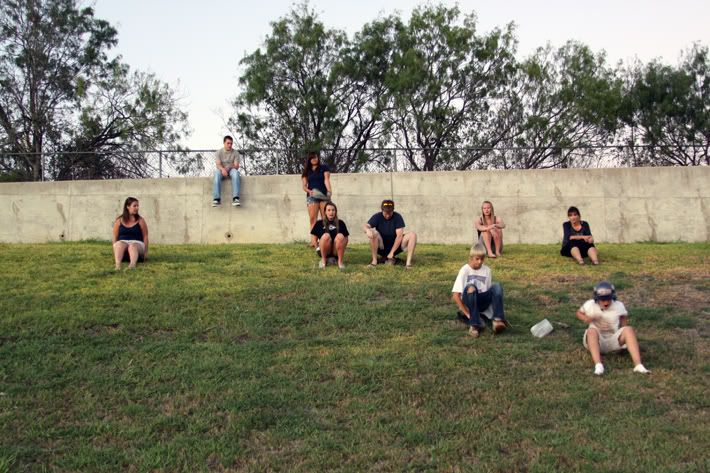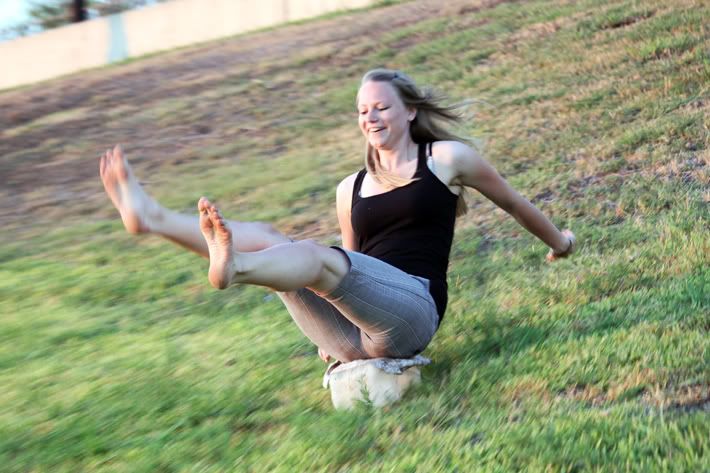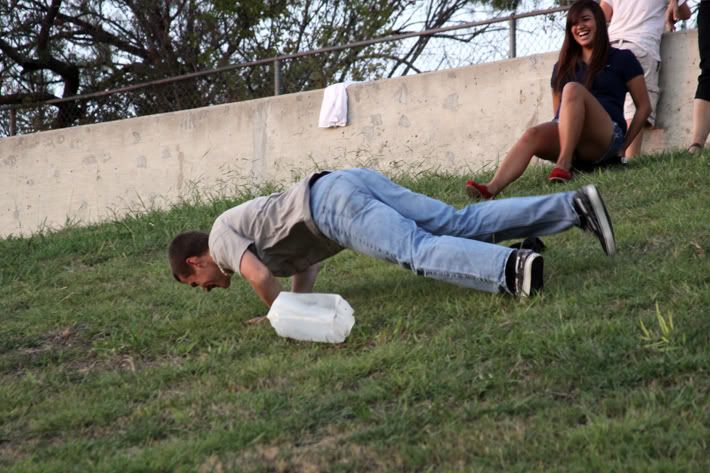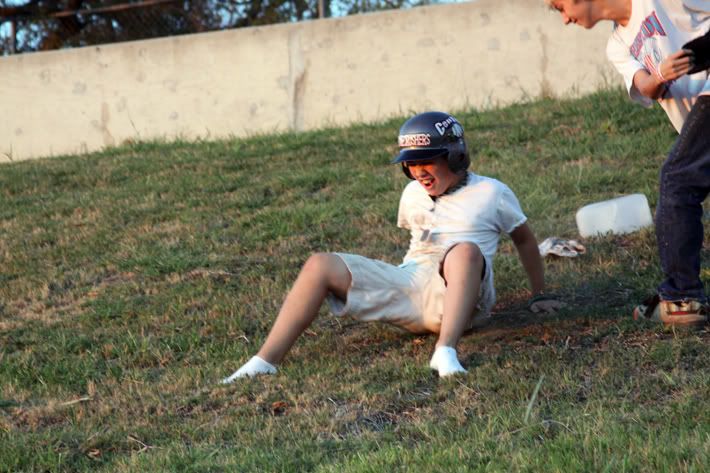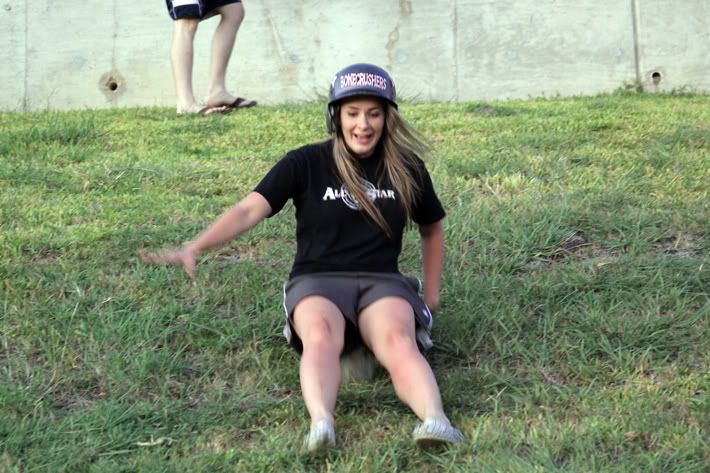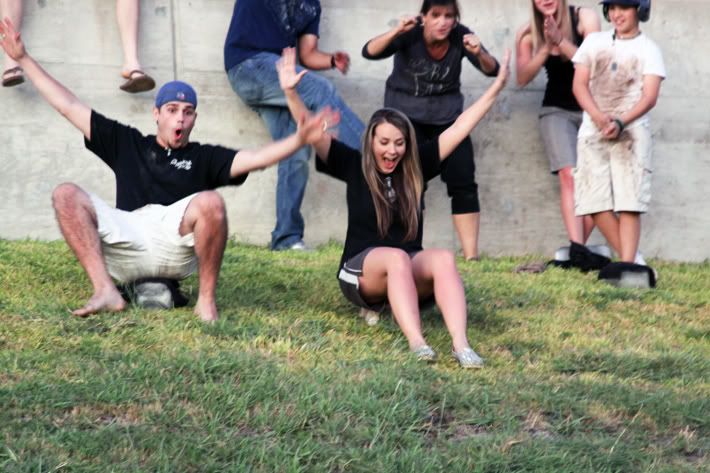 If you decide to go Ice Blocking, be prepared to have poopy bottoms.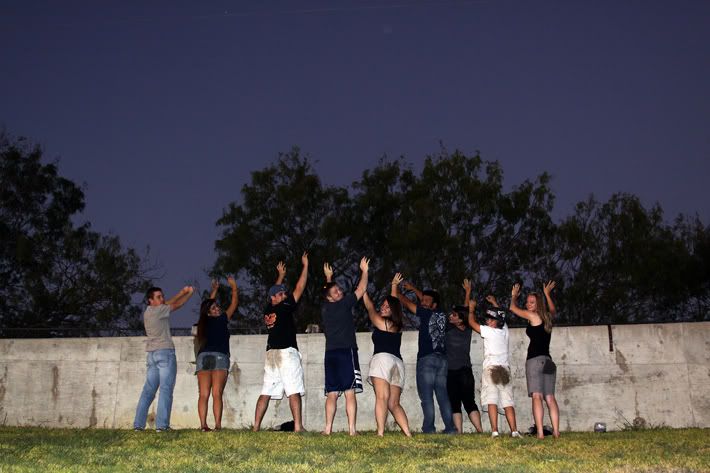 I also snapped this picture last night. You can see the fires lighting up the sky. So so sad. :(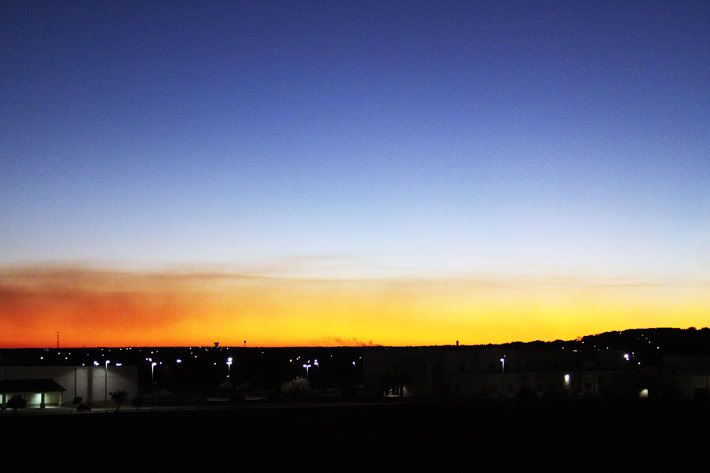 Tomorrow, I am going on my first BLATE! :D Any guesses who it might be with?!?!? :)
I'll be back soon to recap the Blate that I'm super excited about, as well as a few other things!
Love y'all!
Xoxo!