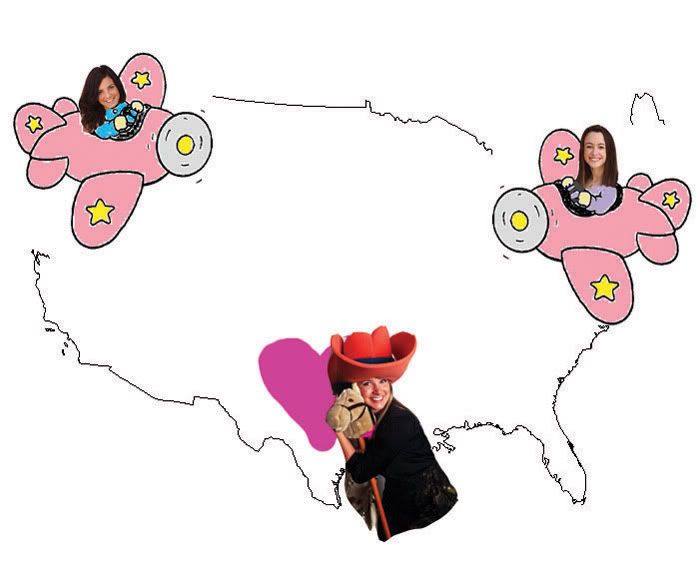 I totally intended on recapping about Erica and Sabrina's trip to Austin today...however, I forgot my phone at home and the majority of my pictures are on it SO it will have to wait until either late tonight, or tomorrow. I am so so sorry.

ALL I CAN SAY IS OUR BLATE THIS WEEKEND WAS TRULY AMAZING. I feel so blessed that they chose to come visit me and even more blessed that I had the opportunity to meet these down to earth, kind, talented, and beautiful ladies.

If you want to see a recap by Erica, please go here. Besides almost seeing my yaya, it's an amazing post! :) I truly had the best weekend with these two ladies. I loved them both so much and found it really hard saying goodbye at the airport on Sunday. I didn't want them to leave :( I might have shed a tear or two. Oh yes...I am the true definition of a girl sometimes...yet I guess that's a good thing. :)

I am so sorry for the lack of posting. This past week I've been working my arse off to get the guest bedroom and bathroom in sleeping and bathing condition for the girls, on top of work, editing, a work promotion (yay!), meetings, and of course the amazing BLATE!

Love y'all! I'll be back soon with the recap. Promise! Stay tuned!

Xoxoxo.