This introduction will not do this lady justice. I'm sure most of you KNOW who Jenni is here in blog world, and if you don't, then you are in for a real treat. This lovely lady is one of my all time favorite bloggers. She writes beautifully, and always has a great story to tell, whether it's heartfelt, or darn right hilarious. We are both living in Austin (whoop whoop) and I just can't WAIT to meet her SOON<---(Promise, Jenni). I have a feeling we will be REAL LIFE besties very soon. SO without further ado...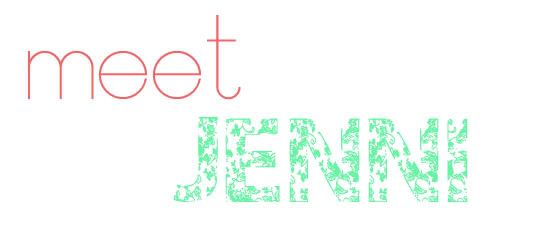 Hello readers of the Nelson Diaries!
My name is Jenni, and Shalyn and I are neighbors! Well, neighbors in the sense that we both live in Austin, Texas (though we're yet to have our first "blate" [blate=blogger date!]).
I feel priviliged to live so close to such a sweetheart! ;)
As I pondered what to write for my guest post, I started skimming through my photo library on my computer for inspiration. And I got lost for a little while. I started at the beginning, and looked through old folders I hadn't viewed in many months. It brought me back to long-since passed seasons of my life--and as I viewed those years-old pictures, I realized that the girl I was then simply isn't the girl I am now.
I'm older now, for one thing. A little wiser. A little more comfortable in my skin. A little more confident in the direction of my future.
Now you may be thinking, "is there a point here?"
The point, and the thing that suddenly became clear to me as I was sifting through those old photos, is that WE ARE ALWAYS CHANGING.
But not only are we always changing--we are also making choices about that person we'll be in the future.
Some of why we become who we become is left to chance, but most of it isn't. And as I looked back on those old photos and thought about why I'm different now, I realized that, mostly, it was because of choices I had made.
And then I became grateful that my younger self had been looking out for me.
I guess all I wanted to say to you, sweet people, is to make the kind of choices that you'll be proud of when you're flipping through old photo albums and you see that person you once were. Everyday you get the chance to reinvent yourself a little.
PS - Drop in and
visit me
anytime! I love to make new friends. :)
------------------------------------
I love this post so much Jenni. Thank you so much! BLATE SOON! ;)