WOW. I have been a big FAT S-L-A-C-K-E-R in blog world. My apologies...
I've had one crazy weekend/week I tell ya. Some of it was full of just plain errands and busy work, but I'll spare you on those details.
You are SO welcome. ;)
Warning: This post is about to get really random.
1. I have not had a working dishwasher in over a year. We went to a Restore shop this past weekend not looking for anything in particular, and BAM.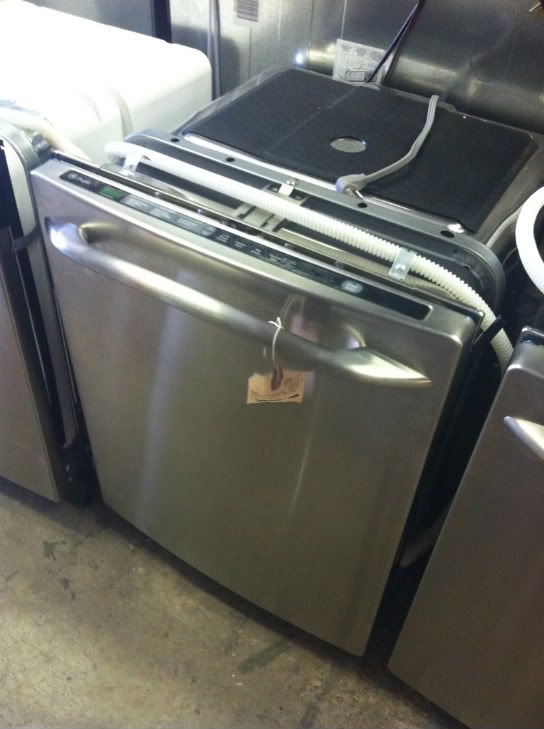 There she was. This beautiful, stainless steel, $699 valued, brand spankin' new DISHWASHER. I think my poor little wrinkly hands were celebrating before I could even process my thinking. Can you imagine your hands dancing to, "Celeeeebrate good times come onnn!" Why I just went there, I don't know.
We bought this beauty, went home and got everything hooked up. And you know what? IT DOESN'T WORK! I'm a little grouchy about it, but we haven't found out why it doesn't work yet... It's BRAND NEW and just came out of a model home...I guess saving over $400 seemed too good to be true.
2. Business has been picking up for
Shalyn Nelson Photography
. This is a BIG reason why I haven't been around the blog too much lately. I just love my clients. They make me so happy. For instance, I was scrolling down my mini feed on my phone the other day and I saw this: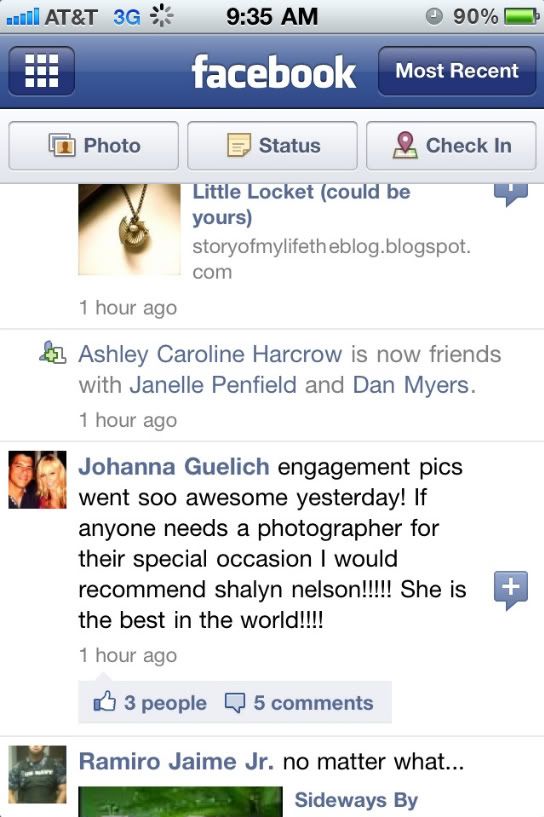 I mean, OBVIOUSLY I'm not the best in the world...LOL. BUT it made me smile :) We really did have a lot of fun in that engagement session! If you want a sneak peak, head over to
Be Inspired Events & Design's blog
and take a look. She featured me yesterday! :)
3. Our trip to CALI is in less than a month! :) Whoooooooohoooo!
4. I found this precious little lamp and couldn't resist the urge to buy it.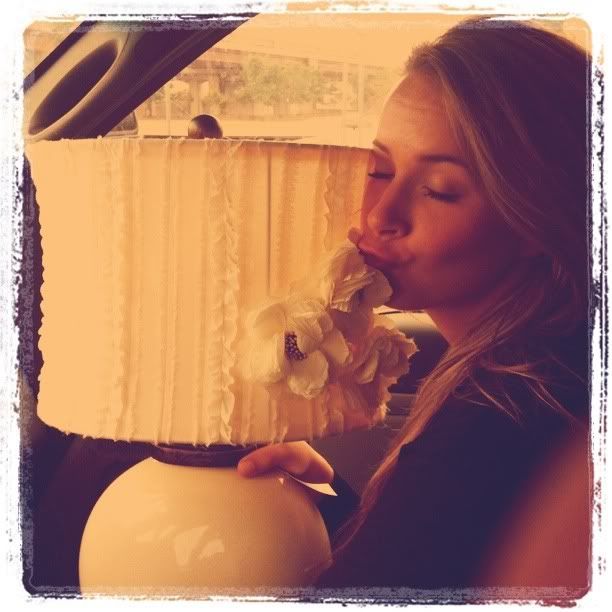 I had no idea I could get my lips to look like that.
5. Softball, Meetings, and Editing pictures is ruling my life.
6. I seriously rolled my window down the other day when I saw a man on a ladder at the gas station changing the gas prices. I screamed, "Noooooooo! Don't DO IT!!!!! NOOOOOOOO!" It was hysterical. The guy on the ladder was cracking up and so was the car next to me. I don't know what possessed me to do that.
7. I want to take a hip hop class. I took dance for 7 years back in the day and I'm not terrible when it comes to rhythm, but I AM NOT technically GOOD either. Do you have to be an awesome dancer to take a hip hop class?
8. American Idol. I stopped watching it the episode before Pia got voted off, but I thought I'd watch the finale. Beyonce' has her "walk" nailed, and Carrie Underwood's legs are amazing. But we all knew that. Are Scotty and Lauren dating? If so...cute!
9. SO YOU THINK YOU CAN DANCE STARTS TONIGHT!!!!!!!!!!!!!! Too bad I won't be home for it but THANK GOD for DVR!
10. I want a pickle. No, I'm not pregnant.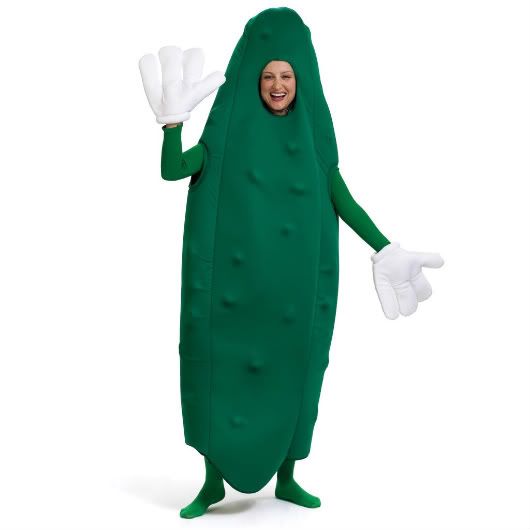 11. My dog literally changed his poses within 3 seconds of the first one. I have a little model on my hands.
Please excuse my bed. I was washing our sheets like a good wife.
12. These are lick your lips amazing.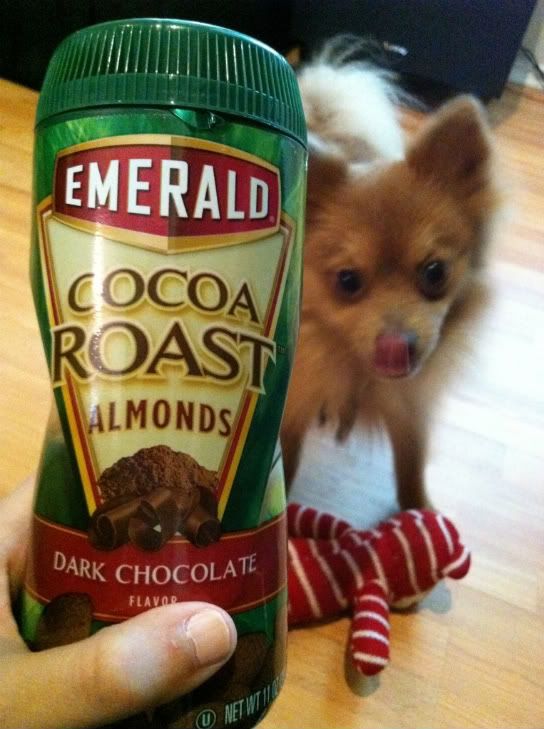 See, Piper thinks so too. (Not that I would give him one of these.)
13. Andrew went back to school. Yes, my little muffin of a husband is going BACK to school. I have to keep reminding myself of this. It's so weird seeing him studying too. It brings me back to the old days when we were dating in college. (I can't believe I've been out of college for 3 years in August; I feel OLD!) He was an Animal Science major and graduated from Texas A&M with intentions to be an eye Dr. but he had a change of heart, and now he wants to be an accountant. He is taking a few pre-requisites and will start grad school after a few accounting classes. He's so cute & I'm so proud of him! :)
14. There was a facebook rant here but I somehow deleted it. I am too lazy to write it all back out. Like I said, SLACKER!
15. And because I've been a bad picture taker. Here's me this morning drinking my coffee...Out of a straw. I'm THAT cool.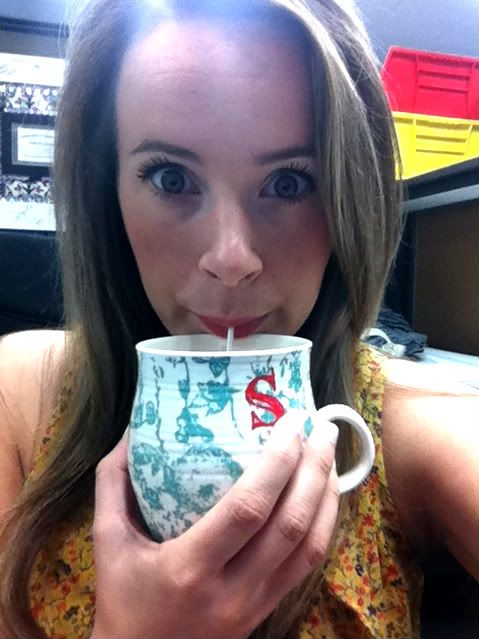 Not.
Have a wonderful Thursday! :)