Oh my word, it was so hard getting up this morning. I got plentyyyy of sleep over the weekend, but for some reason I'm more tired today. Woof!
On Friday, I had a mini photo session after work and then Drew and I went to dinner with our friends Brian and Madi at Dave and Busters.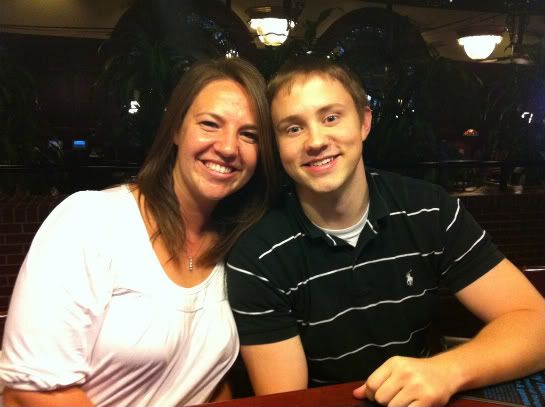 I'm going to brag and say I WON the car race between us 4 AND I whooped up in some basketball. Heckkkk chyeahhh! A random guy came over to me and said, "Let me guess, you played in high school?" I said, "Yeah, it's been awhile!" And he said, "Nice form!" That'ssss right! I still got it! *Booty dance* :)
Saturday, Drew and I got some work done around the house. We basically cleaned, and we found a NEW project across the street at our neighbors garage sale. Honestly, our neighbors have a garage sell EVERY SINGLE weekend (it can be annoying) and on Drew's way back from getting breakfast burritos, he saw this in the corner of his eye:
Yes, it was ONLY $5.00! We were looking for something like this to put on the kitchen wall! I feel weird "garage sell shopping" at my neighbors, but we went at the very end of it, and picked it up in about 2.5 seconds. I should have my own show yeah??? I'm getting good at this bargain shopping thing.
On Sunday, we went to church and then headed to my brother's house for food, fun and sun. I swear my legs blinded people in all their white glory, but I still had a great time. Do you remember this flood that happened
here
? In September, my brother's house flooded...for the SECOND time in two years. I'm so glad they got it back together, especially since my sister-in-law (the girl in the fatsuit in the post below this one) has been battling brain cancer. You can read about it
here
. She just finished up radiation, and is getting her MRI this week to see if the cancer is gone, or if it has spread. Please, please keep her in your prayers. You can visit her
website here
too.
Here are some photos from Sunday: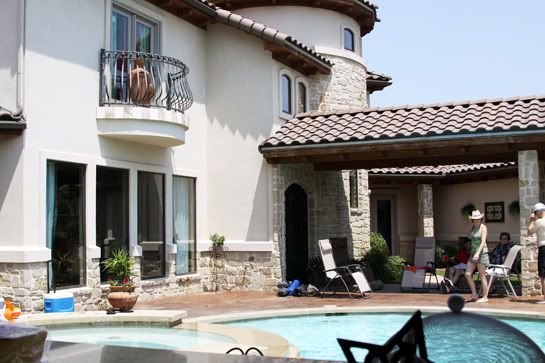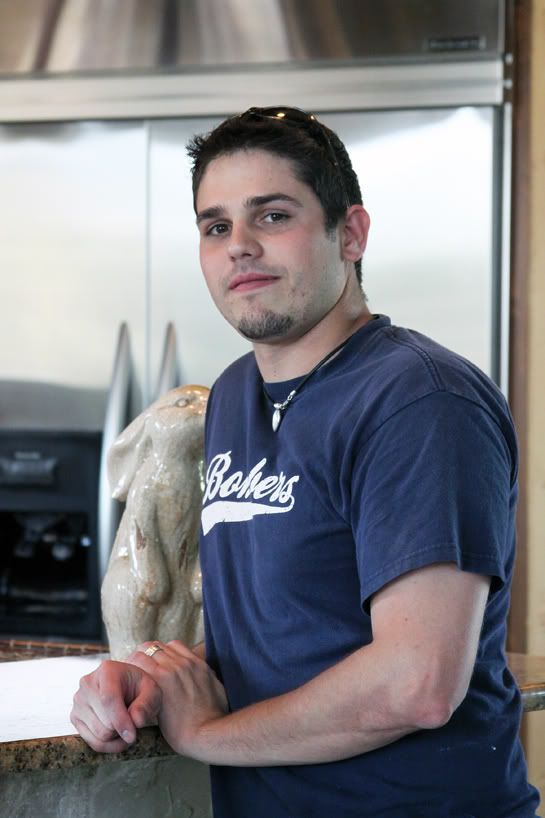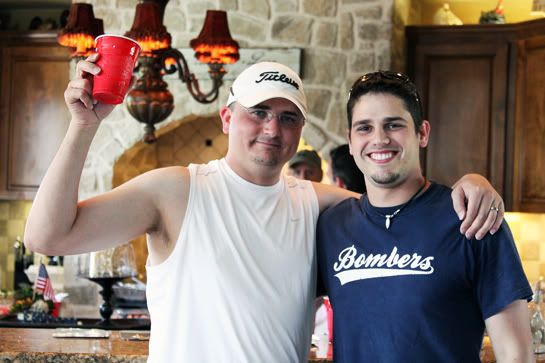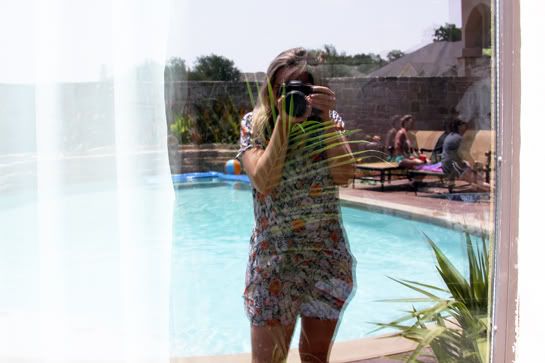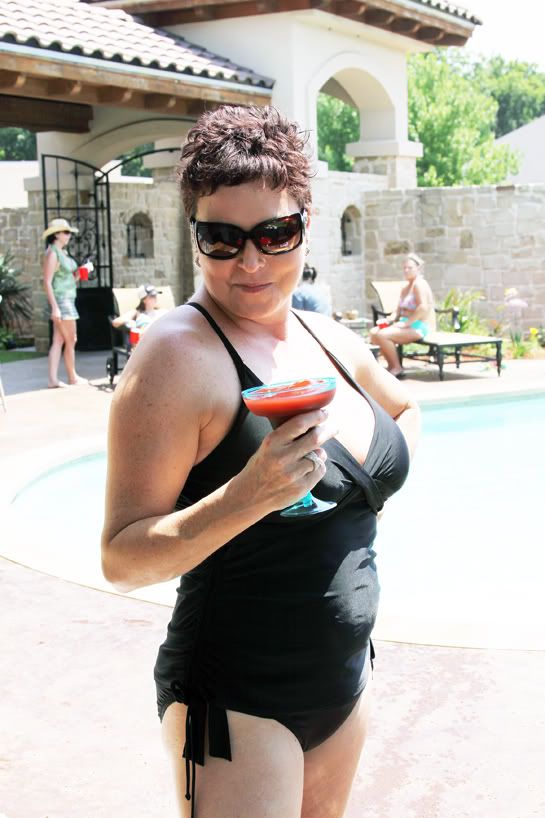 My beautiful fighter! Please keep her in your prayers!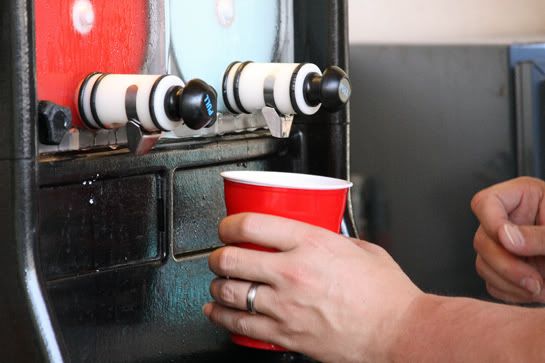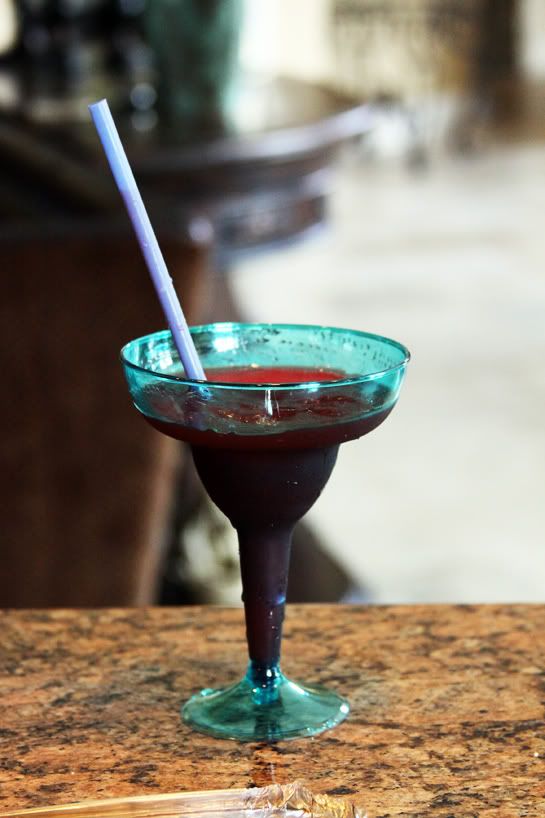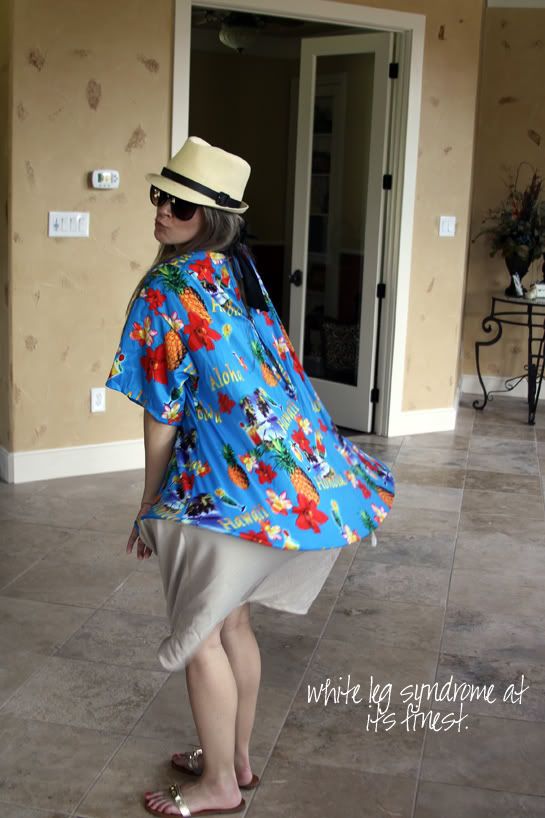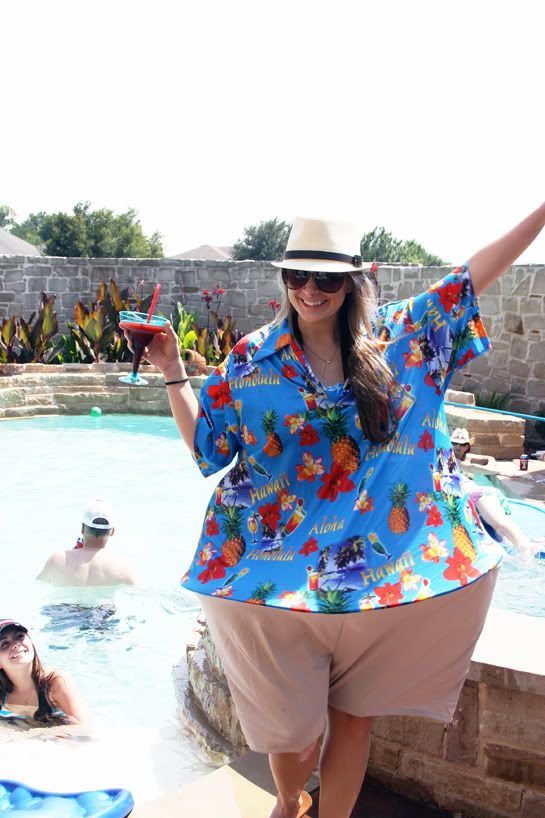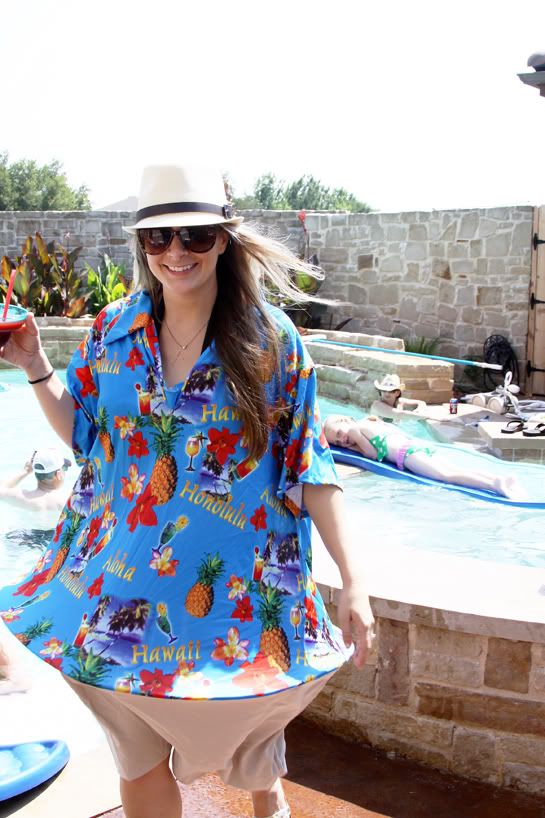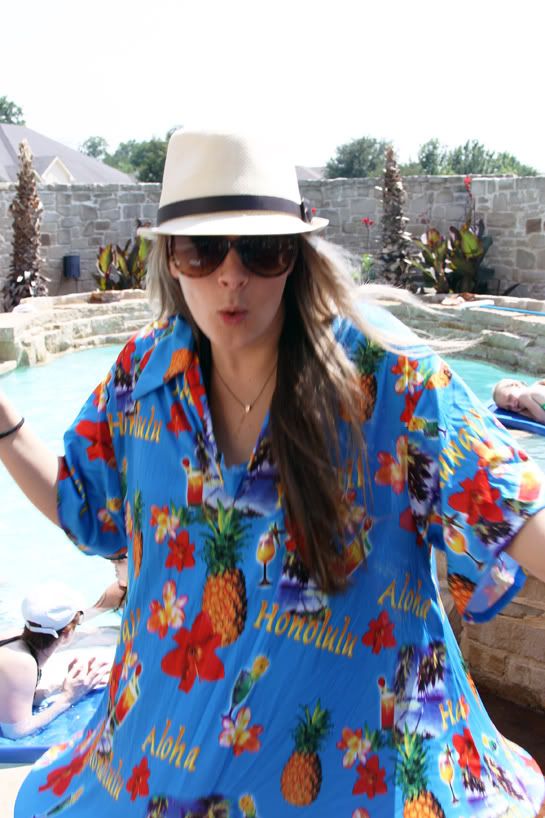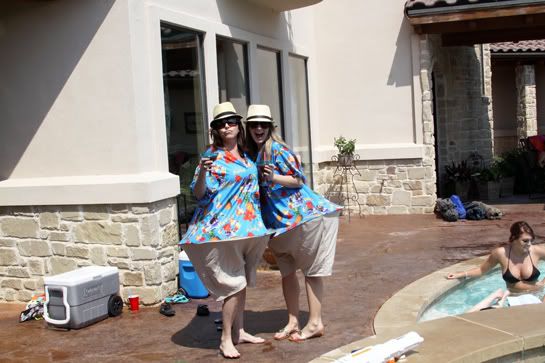 Christi and I backin' it up!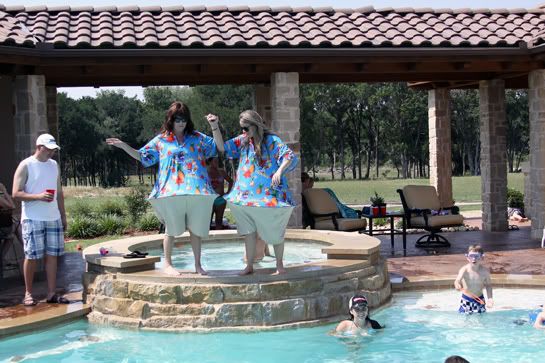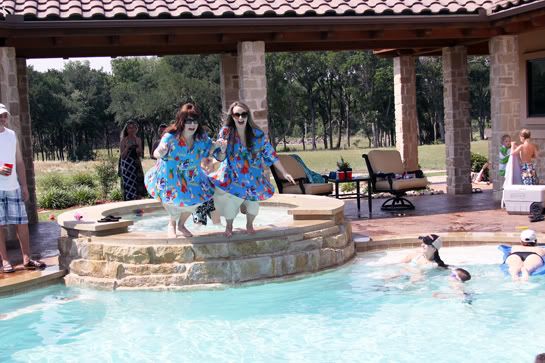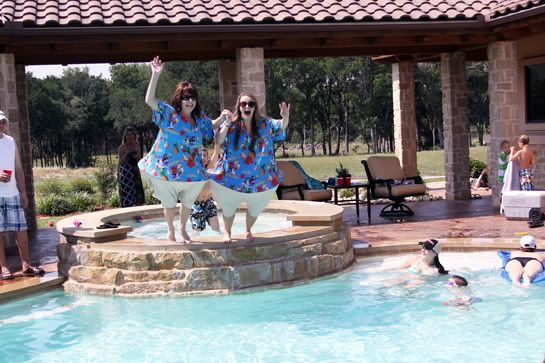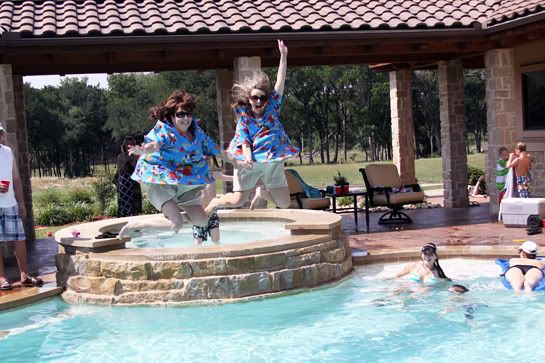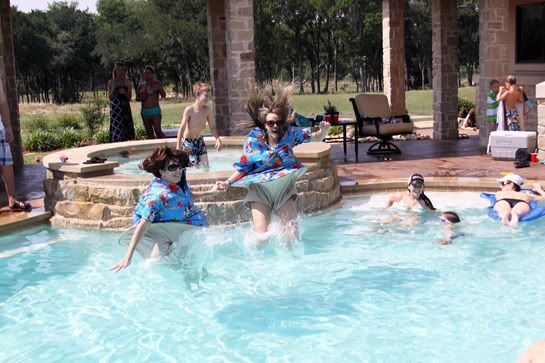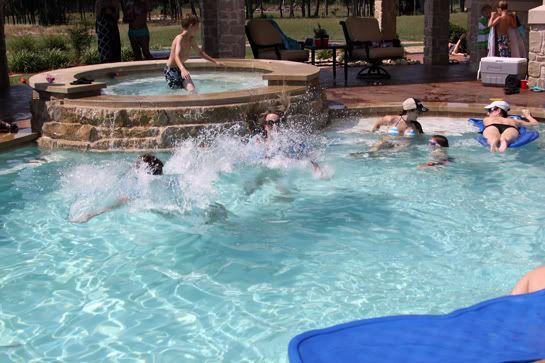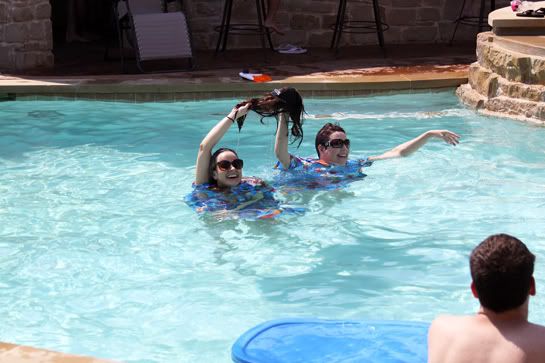 And her wig fell off :)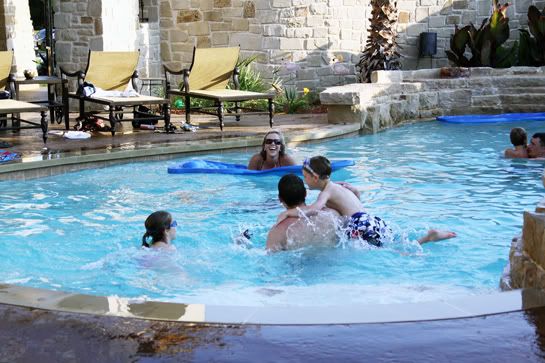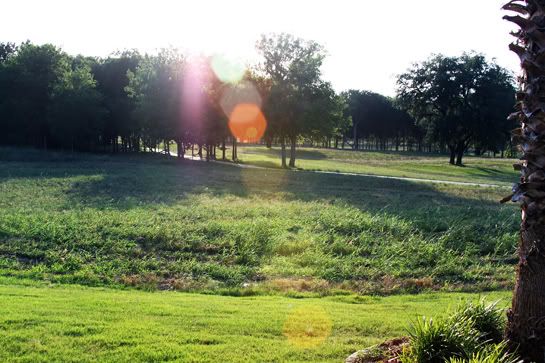 It was such a fun day! :)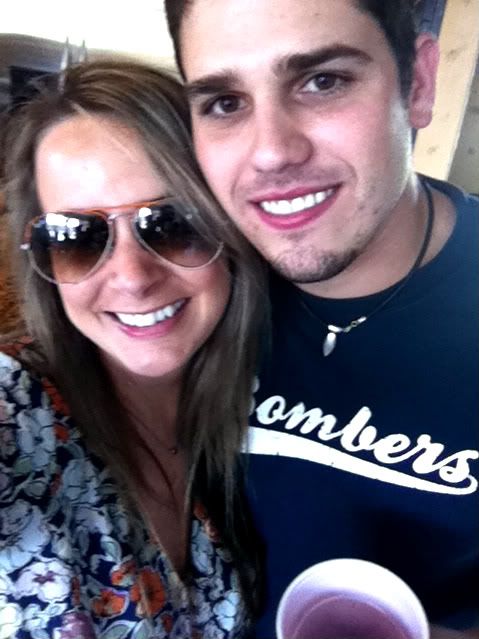 Yesterday, Drew and I had a day date and went to see The Hangover 2.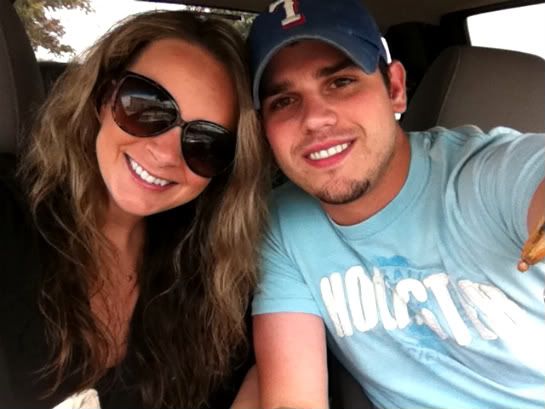 It was funny, but very much like the first one. I'm glad we saw it, but we probably won't watch it again.
I hope you guys all had a wonderful weekend!!! Tell me, what did YOU do!? :)