On Mother's Day weekend, I went thrift store shopping with my Mom (as you might recall from this post) and found this for ONLY $30.00: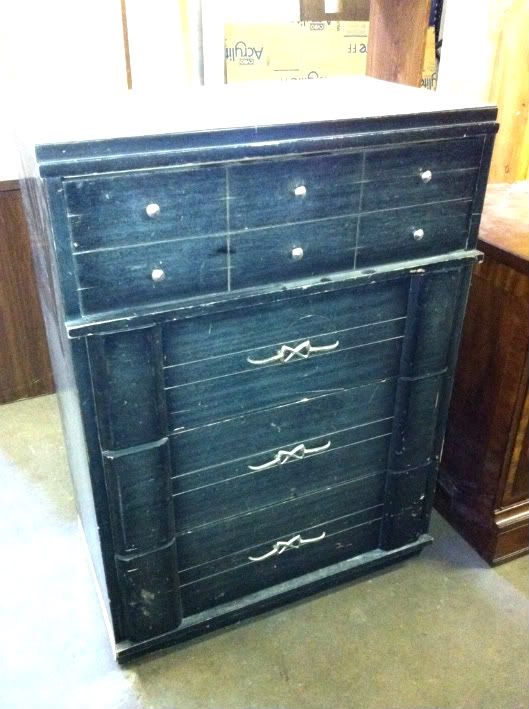 I wasn't sure if I wanted to leave it as it was when I found it because it kind of sort of grew on me. The "vintage" feel and its charm won me over, but after some thought, I decided it didn't match my decor. Andrew thought it would look better white, and since I'm SO BAD at making decisions, he made it for me. We wanted to paint it WHITE.

Hubs was a huge help on this project so I can't say I solely did it all by myself. (See babe, I told you I'd give you a shout out!) :)

The top of the dresser had split wood, and splinters everywhere.

So, we Andrew started off by measuring some wood to fit the top, and glued it down so we would have a smooth surface.

Sometimes Aggies find alternative ways to do things...

For example...finding dirty old bench weights to apply weight to the top.

So classy, I know.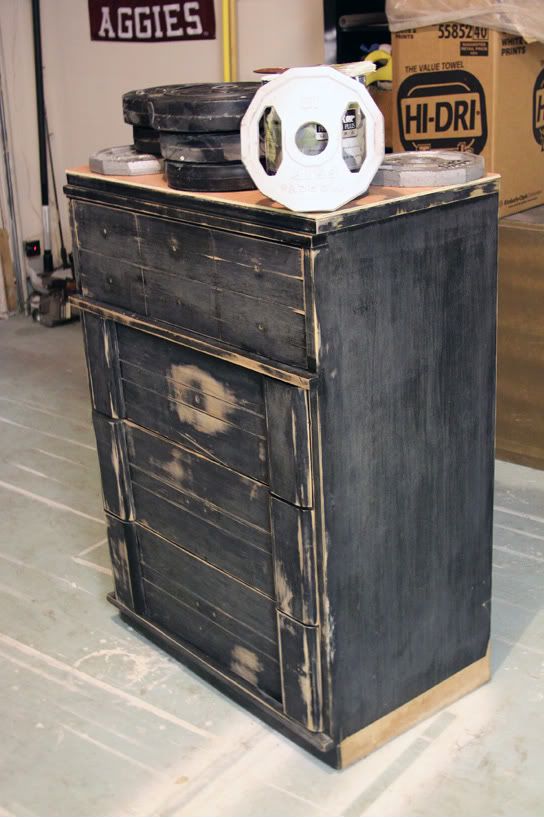 We removed the hardware, and started sanding away.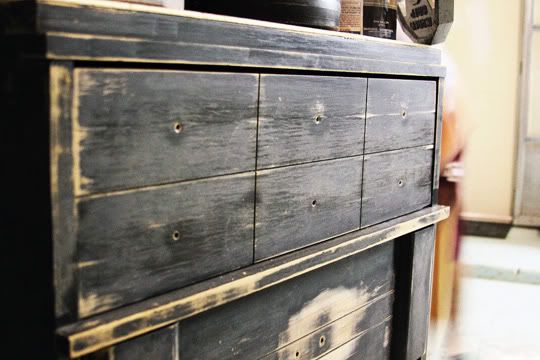 We both then painted it with white Behr paint.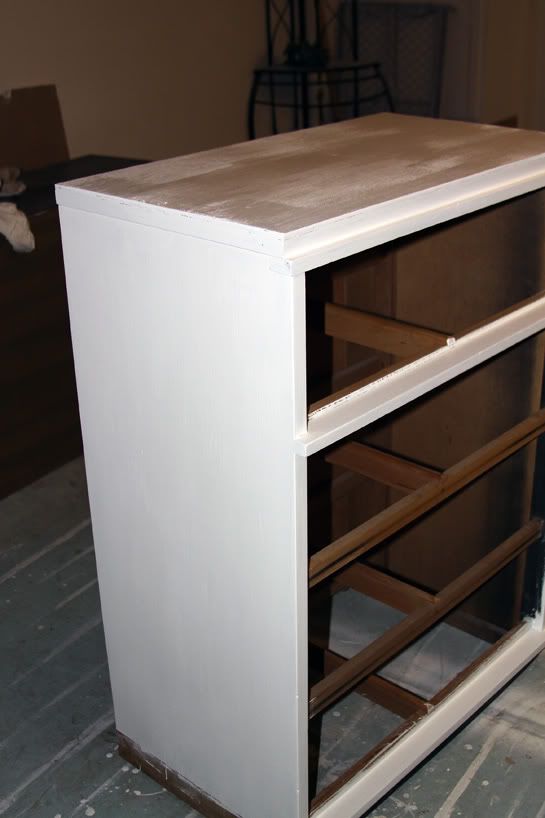 After two coats, we put the old hardware back on it. I haven't decided if I want to put different hardware on it yet. I kind of like the ones that came with it.

What do you think?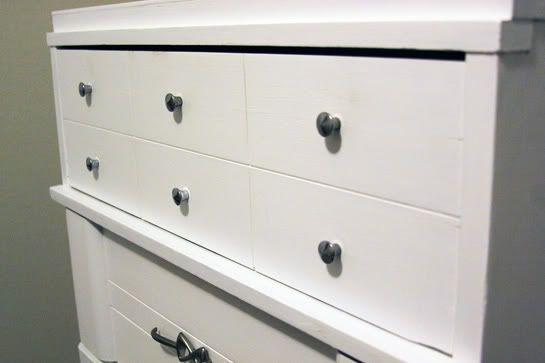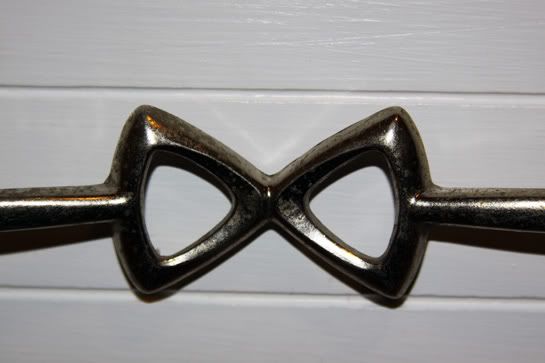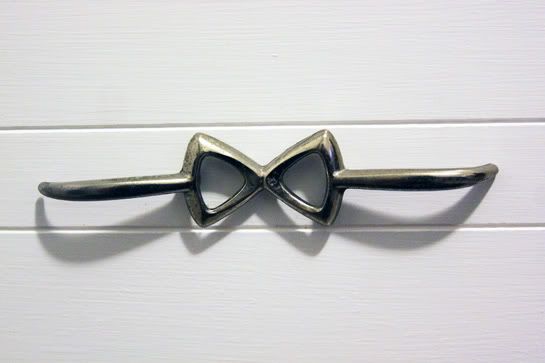 The bottom of the dresser was torn, ripped, and in some parts non-existant, so we covered it with trim we bought at Home Depot.




Right now it's in the office and I think I like it there.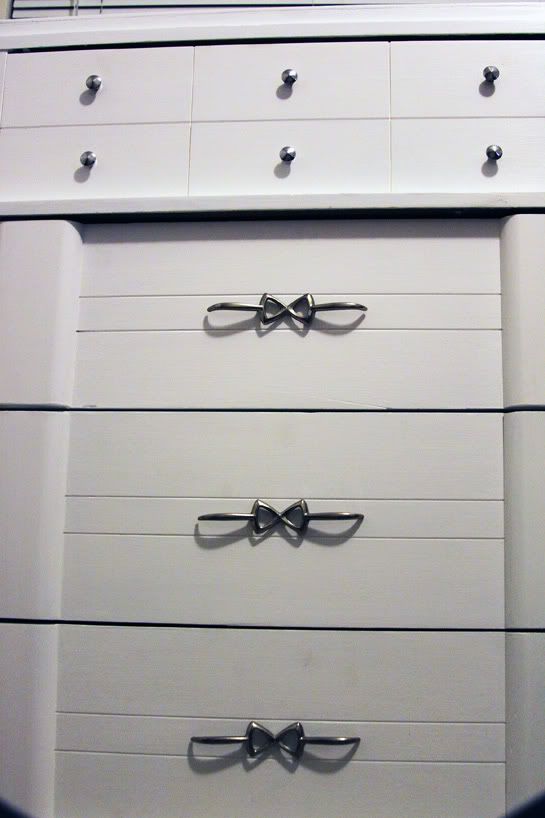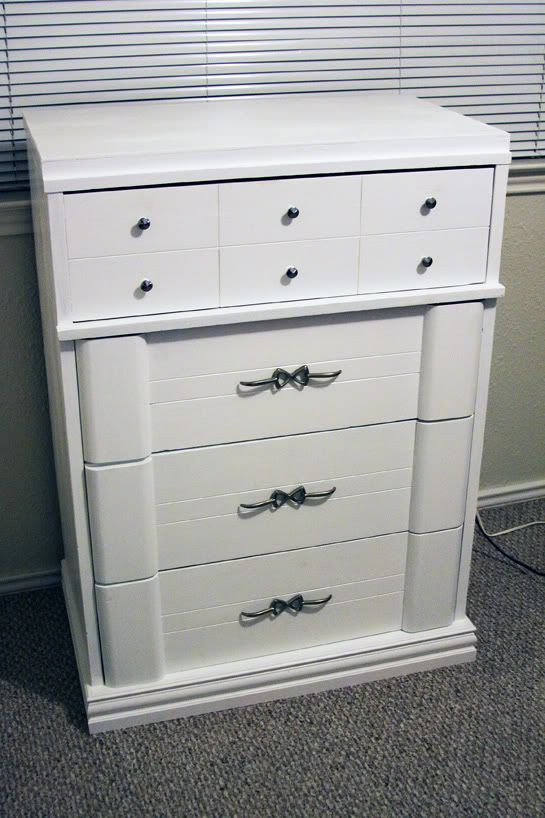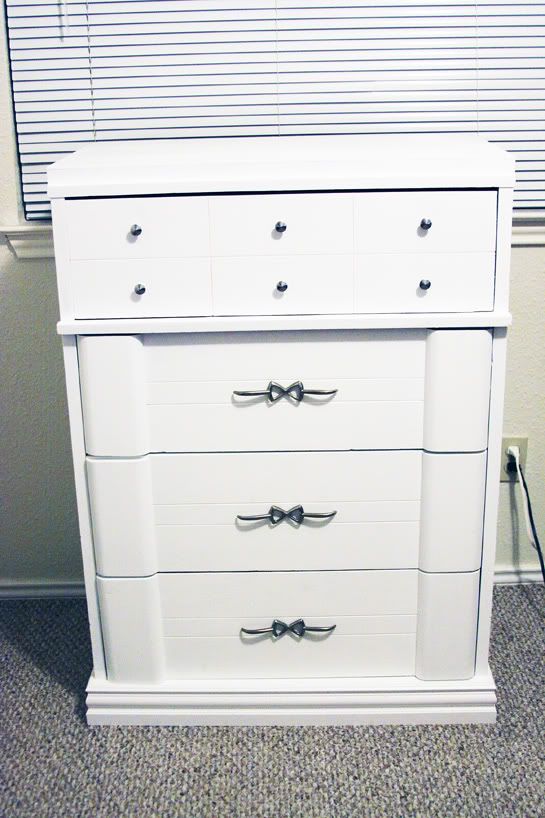 Piper says, "I AM LAMP!"

Gotta love iphone pics.

The best thing about this project is that it only cost:

$30.00 for the dresser
$0.00 for the paint we already had
$9.00 for the trim
_____________________
$39.00 BaBy!

Oh, and I do realize that the carpet upstairs and the blinds are not favorable so don't hate! ;) Oh the joys of buying an older home that needs a lot of love and care to fit our taste. We have a lot of updates, projects, and plans coming your way... Just you wait! :)

I'm so lucky to have a handy husband who likes honey-do lists projects. But, hey, he's lucky he has a wife that likes to refurbish things too right? ;)