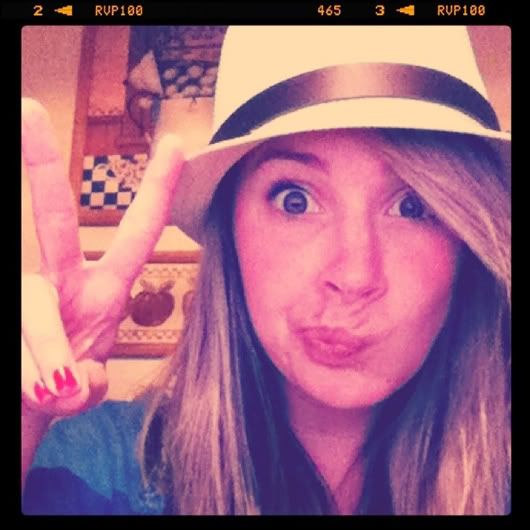 Before I go on about my Easter weekend, I just wanted to Thank you all for the super sweet comments about my Granny. You are all so incredibly sweet, and I'm truly blessed. Thank you so much for your prayers, comments, and as always, thanks for reading this little blog of mine. I seriously can't thank y'all enough for everything. Love y'all so much! So, please do me a favor and take your right arm and touch your left shoulder. Take your left arm and touch your right shoulder. Now squeeeeeeeeeeeze. That's a hug from me to you. :)

Okay, so let me catch up on these past few days.

Obviously, I've slacked on blogging. It's been a whirlwind of a week, and if you follow me on twitter (@shalynnelson) you will know I was visiting my in-laws in the piney woods of East Texas. Their internet service was down the entire time I was there, and if I was lucky to get two bars on my phone I would try to post a picture or two. I was deprived let me tell you, but I soon got over it and enjoyed living life away from the computer. It felt good and it was a much needed break.

I went the whole entire Easter weekend without taking ONE picture on a normal camera. They are ALL from my beloved iphone. I fully regret it, I do, so please forgive me? :)

My granny's funeral was on Thursday. I saw family members I haven't seen since I was 3, and I saw family members I really didn't care to see. I also saw family members that it was great to see. I haven't been to a funeral since my birthday two years ago (yes, I went to a funeral on my birthday) and before that...Gosh, I just can't remember when the last time I went to one was. I know I'm getting to that age where they will be more common in my life, but I can say that my granny had a beautiful service. Love and miss you Granny...

After the service, we went to lunch with my brothers and my Mom. From there, we drove back to our house, packed, and hit the road for the longgggggggg 4 hour drive to my in-laws house.

It is a very longggg drive so to pass the time, I just took pictures on my phone.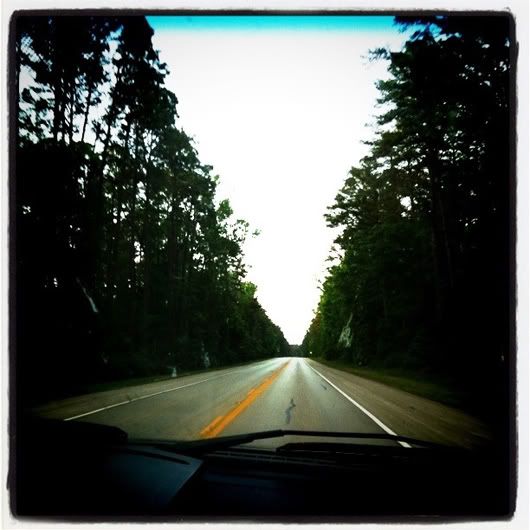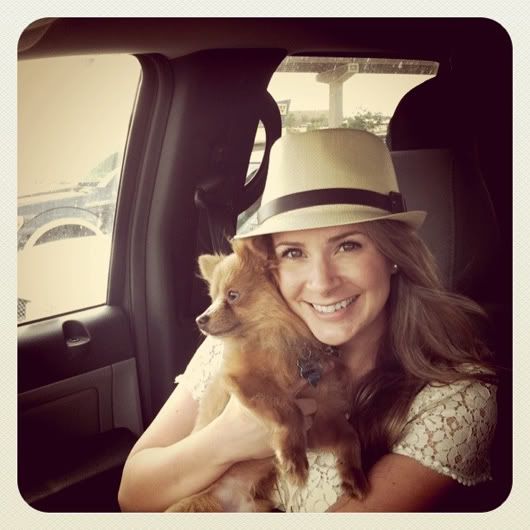 Piper likes to sit like this every time we travel. He's a muffin.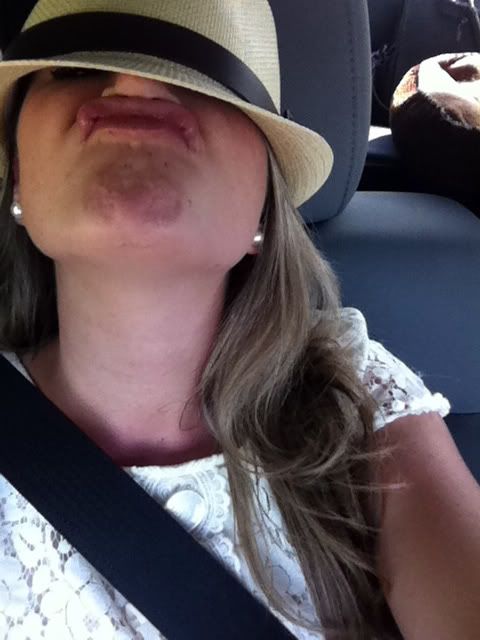 I'm bringin' sexy back.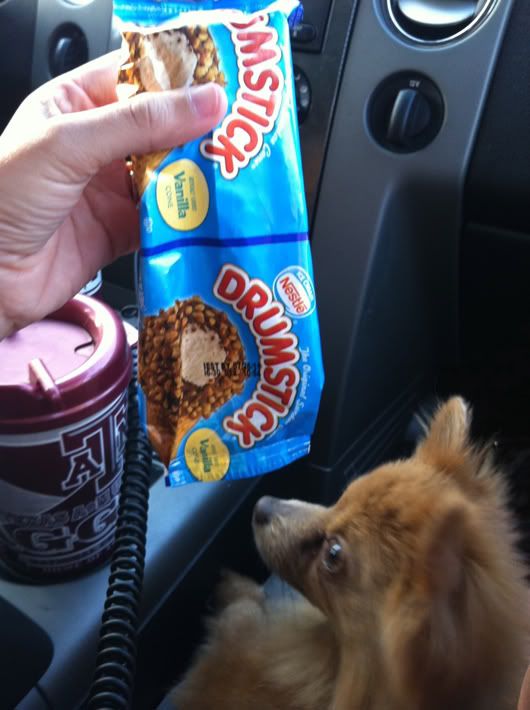 Drew made a quick stop and came out husband of the year with this purchase.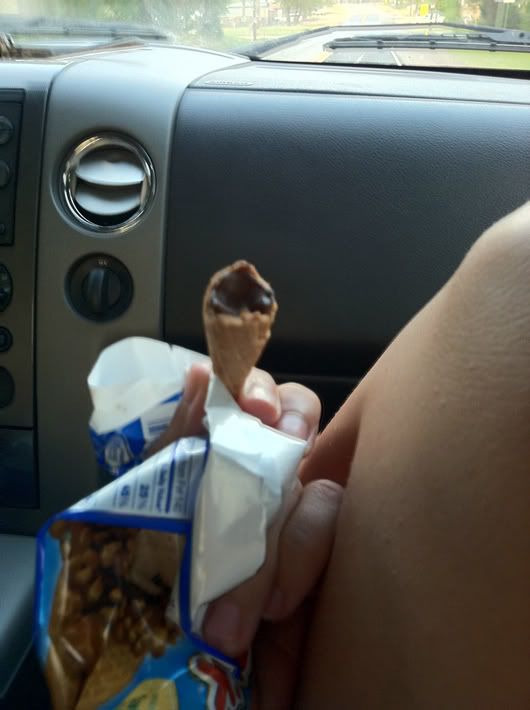 THE best part of the entire thing. Nom.


Piper and his sleeping position. So stinkin' precious...

We finally got there and Harry (Drew's dog) was very happy to see him.


We ate sloppy joes (yum) and visited.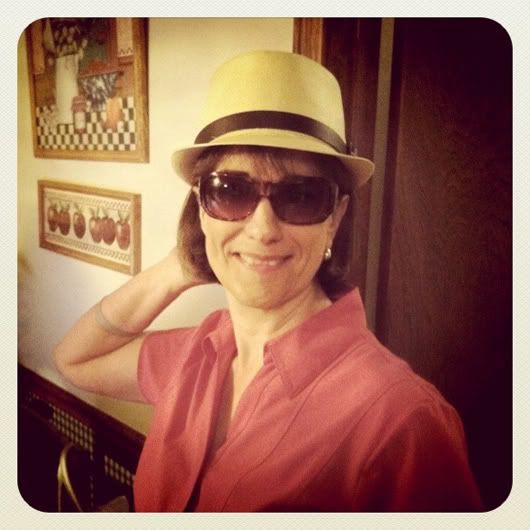 How cute is my MIL in my fedora? :)

Friday, Drew was in a fishing tournament with his Dad. However, my MIL, SIL, and I went and had lunch at this precious little shop/restaurant called The Tea Room. It was delicious and their tea was so so so good. I couldn't help but smile when I looked at the sign on the bathroom door that said, "The Tea Tea Room." :)


My hot lunch dates ;)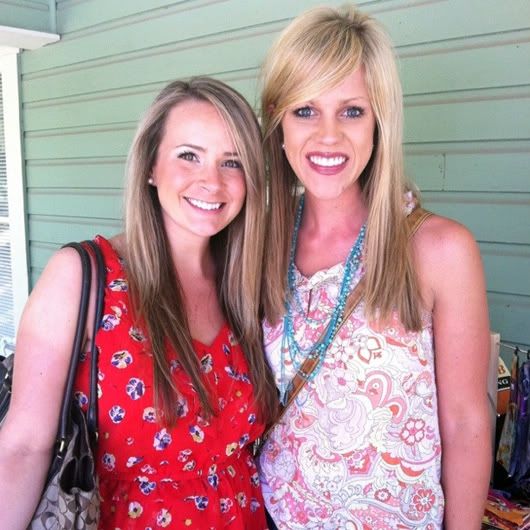 Ashasmashalash (Drew's twin sister) and Me after lunch.

We then went shopping in town, played with puppies in pens on the side of the road, went to Hobby Lobby (heaven!) and grabbed some yogurt on the way home. Pretty great afternoon indeed.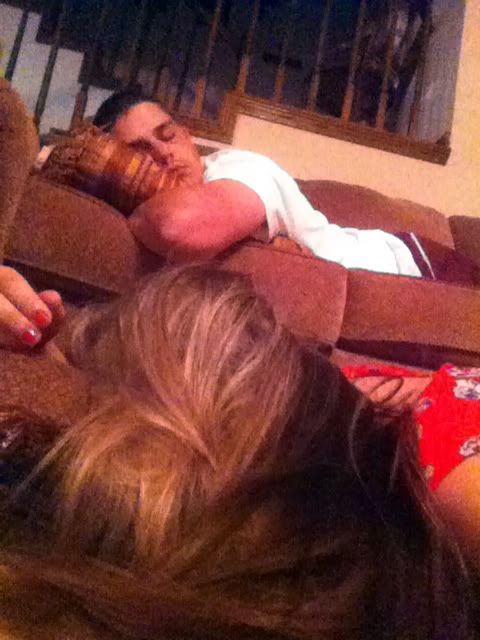 The boys got home and we took a nap before we had to go to the Easter Service at church that evening.



Saturday, I woke up to this sweet little face.


We then went and got flowers to plant at the Nelson's house.


All in favor of buying a Macbook Pro, please say I!? I brought my desktop with me because I had to work.

Sunday, we went to church and came home and ate a huge lunch. I wish I would have taken "Easter pictures" but sadly, I didn't. This is as good as it gets my loves.



We then loaded up, drove back to Austin, dropped off our things and the dogs, and headed to my brother's. We played softball, and Dana (my other SIL) cooked a HUGE meal. Banana pudding too. I'm stuffed. And fluffy. Good day.

I hope you all had a blessed and "Hoppy" Easter.

Missed you guys!

Xoxo!