Gooooooooooooooooooooooooood Morning Loves!

How was everyone's weekend? I know, I'm a little late on the recap of weekend post that is pretty much a sure thing every week. However, I'm a busy girl and I didn't make it to my computer much yesterday.

Friday night we cleaned our house from top to bottom, and packed for the weekend. We did the laundry and all that super fun "stuff" around the house. Saturday, we headed to Houston, later to find out that my AC no longer works. I was wearing a silk shirt, and Drew was wearing a long sleeve button up. We were sweating like crazyyyy I tell ya. It didn't make for a very fun drive haha.

We got to Houston early, and ended up chillaxin' at McDonalds for an hour and a half. It was close to the venue okay? :) So what did we do to pass the time!?


That's rightttt! We got soft serve vanilla ice cream. I haven't had one of these in forever!


Apparently, neither has hubs.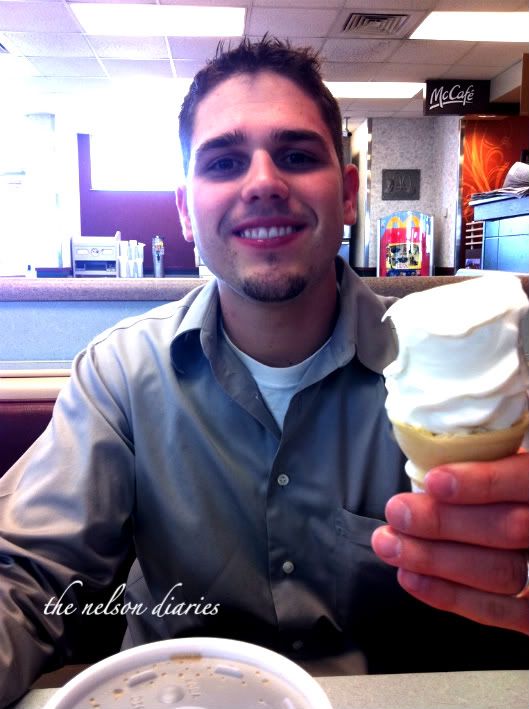 We then proceeded to kill more time in the car. AND what better way than to listen to music and make faces at my iphone?


This is my husband's attempt at crossing his eyes. Greatness.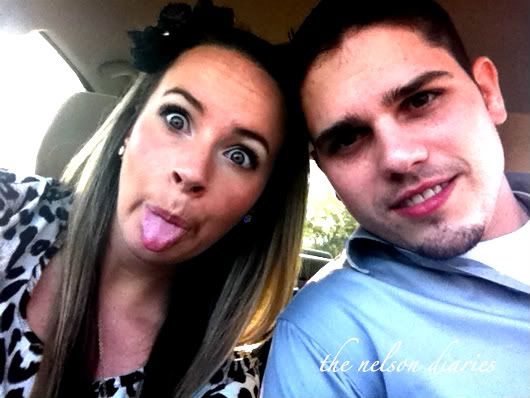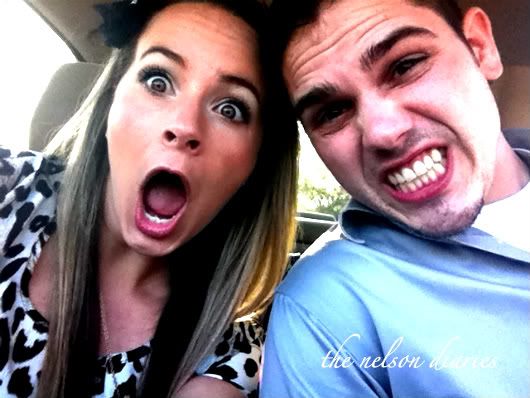 I really just posted this picture. Gross!


Then I shot my first wedding! :) Yayayayay! My body looks deformed...


I even had a chance to stop working and hang out with some friends. :) :)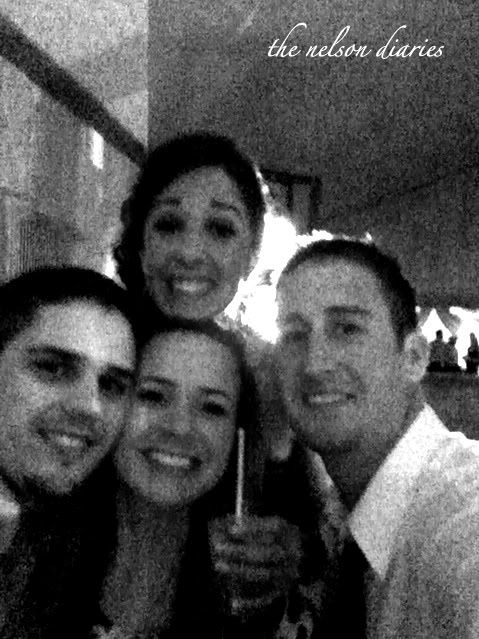 We went to bed at 4 a.m. (with the time change) and then we were up at 6:30 to head to my next photoshoot at 7:45 a.m. After the photoshoot, we went and had lunch with my Mom, and then headed back to Austin where I took at 4 hour nap. Woke up, ate, and then called it a night. I was exhausteddddddd!!!!!!!!

Now, THE BACHELOR!


Yes, another bachelor post of the 100 you will see today. I just want to point out that I was a fan of both girls, but wanted Emily to win since the very first episode (like most of America, yeah?).

Was anyone else disappointed in Miss Emily last night? Complete 180 from who she was on the show. I get it okay. I get it. You had to watch Brad make out with other girls, but you KNEW this going on the show. It's not like the producers would have let him stop kissing/hugging the other girls even if he asked if he could. There is NO way they would have let him. Come on! He picked you!!!!!! Not them! Grrrr.

I was just sad. I really wish it would work out for them. That way I could run into them here in Austin and give them big hugs. Haha, yeah right.

OH! And did anyone else see Brad READING his proposal speech!? He was SO reading que cards. It was so obvious. Not cool Mr. Womack. Not cool at ALL!
& if you don't believe me, go back and watch it. You will notice. Look how many times he looks down!

Well, that's my rant.

I hope you guys all have a FABULOUS day.

XOXO!

More wedding posts coming this week! Hollaaaa!