Do y'all remember that gum? I want some of that cavity infested zebra lovin' gum TODAY. I don't know why, but that's on my mind. I want to make tattoos on my tongue and show them off.


Thank y'all for the extremely sweet comments on my VLOG. I love you guys. Each and every one of you. & I still can't believe I did that. Haha.

Today I got to eat lunch with my husband. This doesn't happen ever really, so it was a nice little treat for this MUNNNN-day. Little turd got me good today. He is working near my office so he calls and says to call him when I head to my car to meet him for lunch. I do. I open my door and he jumps out at me and scares the ever livin' BEEP out of me. Funny hunny. I WILL get you back. Muhahahahahahaw.

Last night I gave my dogs a bath.

They looked like wet rats.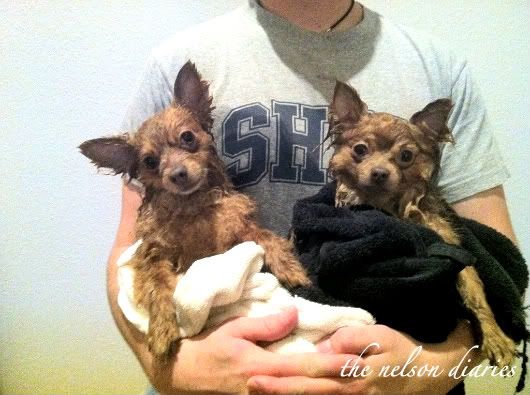 Water got in Piper's ear.