Hiiiiiiiiiiiiii! :) How is your hump day going? Great I hope! :) The weather today is a little overmuggly today. (Overcast+Muggy+Ugly) I totally just made that awesome word up.

I've been going back and forth about changing my blog name. Have you ever changed yours? If you did, did you find a way to change the domain name too? I have been contemplating the change, to something more ME...I mean, yeah these are little "diary" entries, but the name I want to change it to is what I almost named my photography business. All my friends "get it" and the more professional name won over the "other name." So, I figure, why not make it my blog name? Just playing with that whole idea...not quite sure what I am going to do yet.

Head on over to Jamie's blog and link up!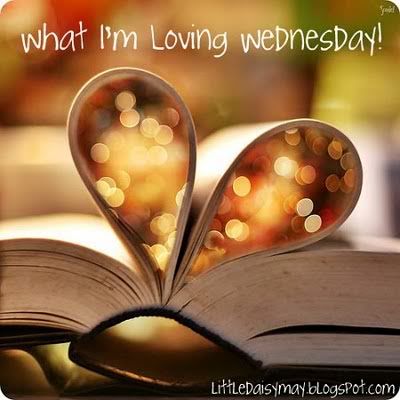 I'm LOVING my flowers and Valentine's Day cards that are still being displayed in my house.

This is the back of the homemade cards. No need to let you read the cheesiness inside. You might barf. ;)

I'm LOVING the constant puzzled, "What are you doing" look my Pups have on their faces. Piper also got some paint on his ears. He tried to help me paint this past weekend. :)



I'm LOVING that Nycia and I have a booth at the bridal open house tonight in downtown Austin.

I'm LOVING these. So cute right? Hahaha.



I'm LOVING this text message.


We really are getting back in shape starting Monday.

I'm LOVING these shoes from Forever 21.


I went to look for them, and no luck. So, I got these instead.



I'm LOVING my hubby as always! :)

I'm LOVING that softball starts again next week. I hope my legs participate this time.

Have a blessed day lovelies! :)