This was me about 15 minutes ago.
It almost looks like I'm fake sleeping haha, but I wasn't. Just sleepy and sportin' my snuggy :) I am so tired. My eyes are burning, and I still have a lot to do this evening before I can shut these eyes of mine.
Today was a great day. I took off of work (my 8-5) and I attended an event planners appreciation luncheon in Driftwood, Tx. It was at The Duchman Family Winery and can I just say WOW? It was such a beautiful place, and boy did they have amazingggg wine.
Nycia and I had so much fun! We have a wedding open house tomorrow, so after the luncheon, we spent the rest of the afternoon getting things ready for the show. AHHH! I can't wait!
Now, go grab a pen and a piece of paper. It's time to write down this quesadilla recipe. My presentation may not be nice and neat, but y'all, they taste SO good.
SO, I want to assume everyone knows how to make quesadillas. Atleast I hope so.
All you need:
I like corn tortillas and hubby likes flour, so we got both.
Shred up your cheese. We got mild cheddar.
Cut up 1/2 cup of green onions, and one avacado.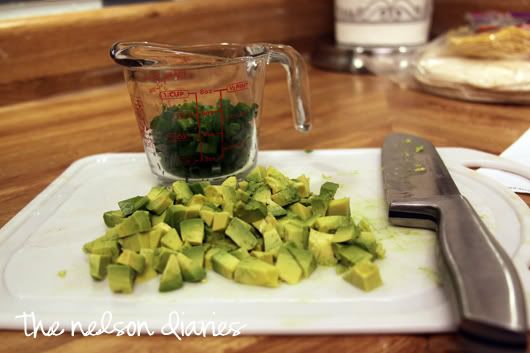 Fry your bacon. We got turkey bacon...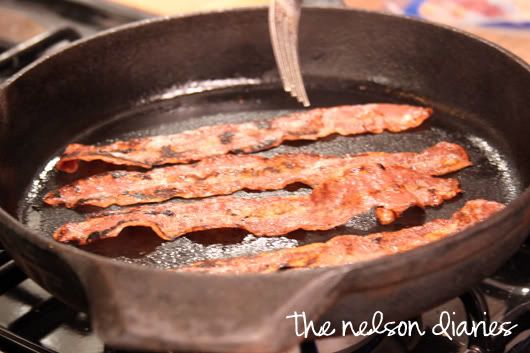 Heat up your chicken, and mix in the green onions.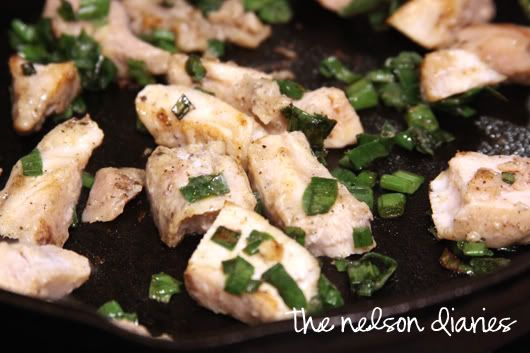 We left the remaining bacon grease (which wasn't much because it was lean turkey bacon) for flavor.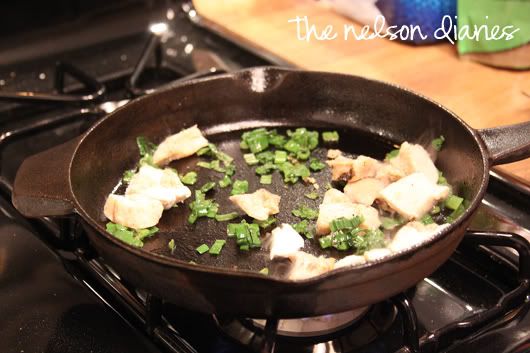 Then, add one tablespoon of butter to the pan. Let the butter sizzle out and melt.
Next put down a tortilla and let it heat for about 20 seconds. Mmm smell the buttered tortilla and think how great this is about to taste. :)
Add the chicken, the bacon, the cheese, and the avacados.
Put another tortilla on top.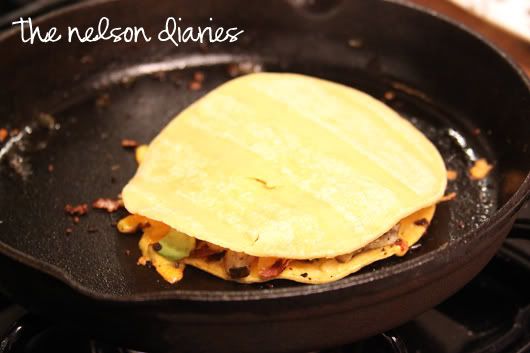 Flip the tortilla on the other side after about one minute, or until the bottom is nice and crispy.
Flip on the other side. Repeat.
Put it on your plate.
We cut ours into fours.
AND THEN EAT! :) :) :)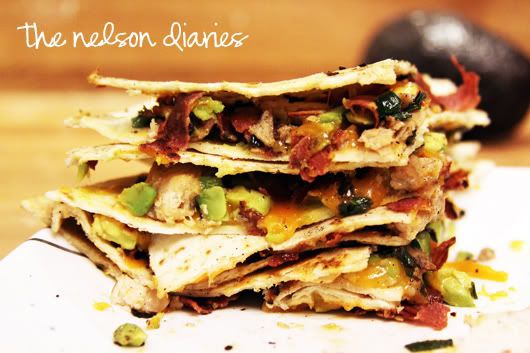 Like I said, lame presentation, but your taste buds will be dancing in their pants.
Xoxo.