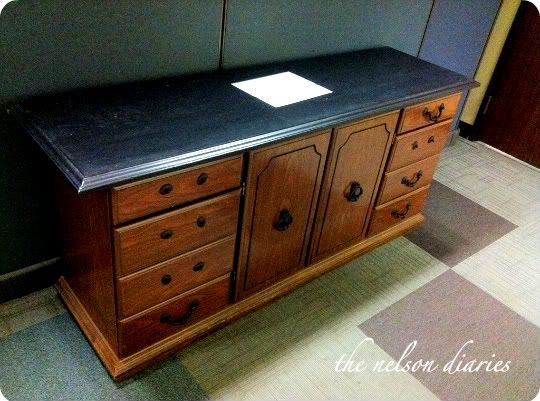 I've got plans for you.

A special shout out to my job for cleaning out their media room and putting you up for adoption.

I took it upon myself to claim you.

I mean, yeah, you were FREE after all.

What's not to love about adoption?

It just so happens that I have a special place for you.

We may have to strip you.

We may have to sand you.

We may have to paint you.

And we may have to update your hardware.

But when I'm done with you...you will be handsome, son.