& I just can't hide it!!! :)

Today has been a great day minus the whole having to work thing. I had a really good and eventful/busy weekend! :)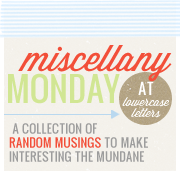 1. Christi.Yesterday I woke up early to go to breakfast and help my brother move. We ended up going to see my sister-in-law Christi too, WHO IS NOW HOME!!! She looked amazing and was so optimistic about everything. It was so awesome seeing her and she was in such great spirits. Her sense of humor about the whole deal was hilarious. I can't wait to go back and see her. :) I got her a metal angel bell. I rang it when I went in the house and I heard Christi say, "DID SOMEBODY GET ME A BELL!?!?!?" We all died laughing. My brother and niece weren't too happy about it and threatened to tape the bell down. Haha, regardless, a bell to me was the perfect gift. ;)

2.Milk, Loaves, and Fishes. On Saturday, my husband, my friend Kelly, my sis-in-law Ashley, and another couple went to downtown Austin to feed the homeless. It was so fun, and such a humbling experience. I can't wait to do it again. Here is the website if you might be interested in something like this: www.mlfnow.org
After we did this, we went to Chuy's where we all agreed bangs would never be in my future...even though I secretly wish I could pull them off. Ugh, hideous. LOL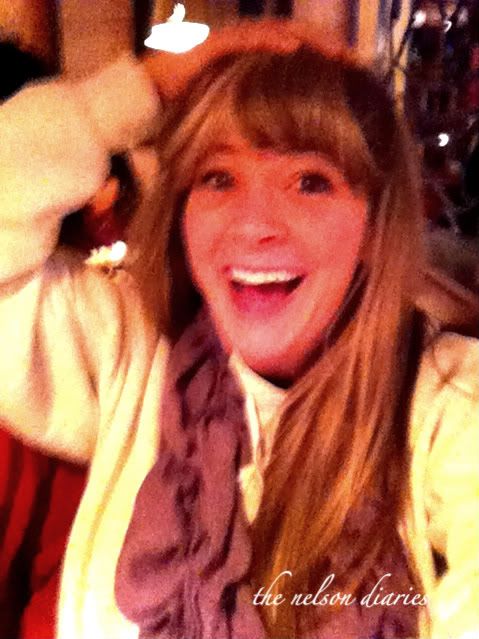 3. Turning 25! Friday is my husband's 25th BIRTHDAY!!! I can't wait! We invited a lot of our friends to come visit and we are going to have a joint birthday bash on Saturday night. (My birthday is Monday!) The theme? MUSTASCHE BASH baby! I have been wanting to do one since the summer, and finally, my dream is coming true. LOL, no it's not a dream of mine. Ha, but I really can't wait to get all ridiculous with old friends, wearing sweet stashes downtown. Whoo hoo! It's going to be a riot! :)

4. Danielle!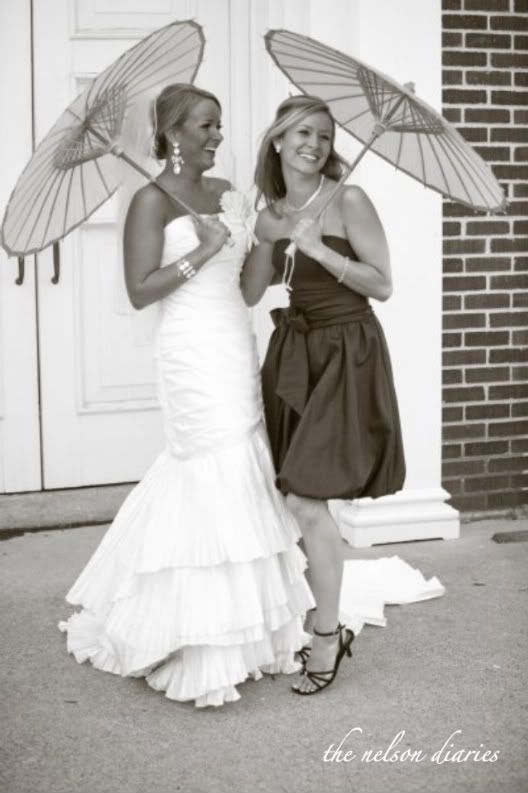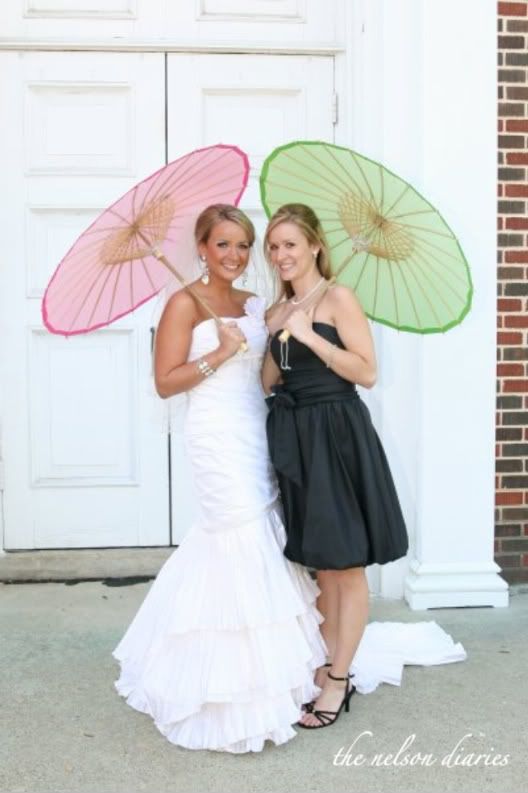 As I've mentioned in a past post, I went to high school in Northern California, where I met my best friend Danielle. Danielle is one of my most favorite people in the entire world. I love her SO much! Anyway, she lives in Sacramento and I don't get to see her much, BUT we still keep in touch and call each other, e-mail, or facebook every single day. The last time I saw her was when she and my friend Jenny (also from Sac) visited in April. Jenny was a surprise and I had NO idea she was coming. It was so much fun too! What I'm trying to get at is...last MONDAY I e-mailed her saying, "I wish you could be here for my birthday. You should come, just sayin'..." totally not being realistic, and not really thinking it would actually happen. Well, a few internet searches, phone calls, and arrangements later, she e-mailed me on Friday saying, "I JUST BOUGHT MY TICKET! I AM COMINGGGGGGGGG!" I pretty much peed my pants (not literally) and did a celebratory happy dance in my cubicle. I CAN'T WAIT TO SEE HER!!!!!!!!!! :) :) :) Here are a few pics from her visit last April: (Danielle is the blonde, and Jenny is the brunette!)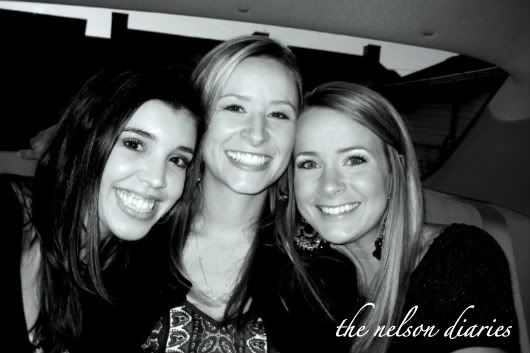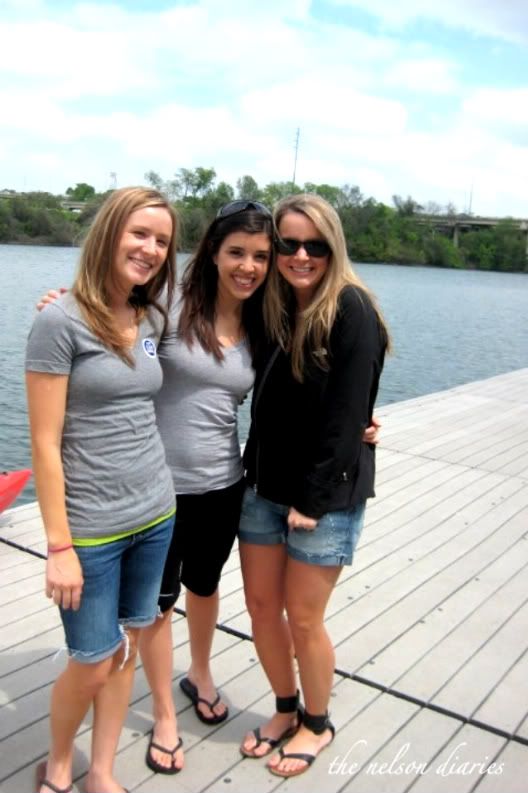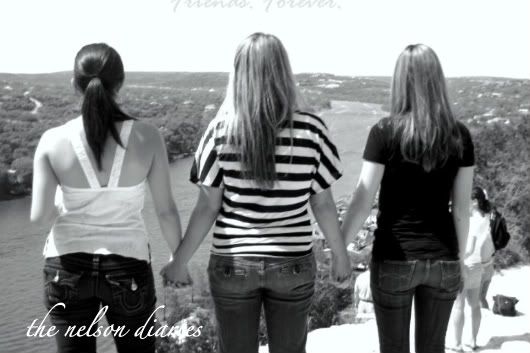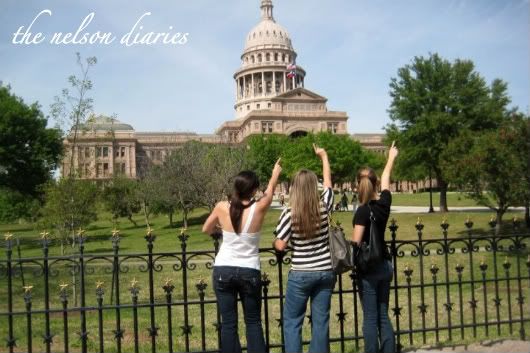 It was so much fun, I can't even imagine what kind of shenanigans we are going to get ourselves into this time! ;)

5. My little helper.
Piper loves to help me edit pictures.



6. Bridal Show. Yesterday after I was done visiting with my sis-in-law and helping my brother move, I met up with my friend Nycia with Inspired Events at a bridal show. We had so much fun and I have a feeling there may be a lot more coming soon about my plans for this year. I met Nycia at a wedding I was coordinating and we hit it off. I feel like I've known her forever! She is a hoot and I just love her to pieces! Feel free to check out her website and follow her. I know some of you ladies are engaged and she is doing a Zenadia Design Wedding Inspiration Board Giveaway! Please go comment and who knows, maybe you will win!? :) We are going to work together on a few events, and we are meeting up soon to brainstorm for styling some photo sessions, and oh my, the possibilities are endless. I can't wait to tell y'all more about it soon! :)

I'm busy busy busy! But soooo happy! :) :) :)

<3