of R-A-N-D-O-M-N-E-S-S! :)

I tried to post this last night but blogger was being a pain in my you know what and wouldn't let me post. Now it's working, hollaaaa, so here I go.

I talked to my sister-in-law yesterday on speakerphone on my way home from work. Hearing her voice brought so many tears to my eyes and all I could do on the way home was cry, smile, and thank God. She's doing great. Her speech isn't perfect, but just hearing her say, "I love you and God is good" was amazing in itself. My niece told me her cancer is not the worst case, but not the best either. It is slow spreading, so they hope that radiation will clear her of all the cancer. We are still waiting to hear back about if she will undergo chemotherapy or not. If you have been following this, please keep praying. www.christiming.blogpress.com

I shook this Magic 8 Ball and asked, "Is Christi going to be okay!?" and this is what Mr. Magic 8 Ball said:




Second, I finally took down all the Christmas decorations. It made me sad, but I did leave up my tree. I'm thinking I might decorate it for a different occasion coming up...*cough*hubby's*cough* birthday. ;)
Heck, why not!?

We finally layed down tile in our laundry room. My husband did a great job! He is so cute...just look at him.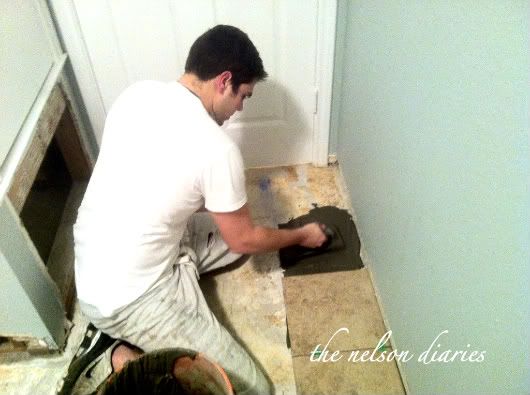 Now we just have to fix the dry wall that we busted out because we were scared there was mold growing behind the wall. There was a little bit, but our home inspector warned us of this, and I have bleached the bajezzus out of it. I have no idea how to dry-wall, and neither does my husband, but I'm sure we will figure it out. One thing I would change about our tile job though is the grout color. It's too white...we got "bone" from Home Depot, and we got "bone" from Lowes for the half bath across the hall. Beware, they are two entirely different colors. I never thought I'd say this, but I am ready to dirty up the floor in the laundry room so the grout will match the bathroom across the hall. I hate that I'm picky with little things like this, but it's a trial and error thing owning a house. This isn't my permanent house, so I am doing all I can to just go with the flow and say, "Oh well!" :)

This past weekend I went to Lufkin to visit my in-laws and my husband's family from Massachusettes and Illinois.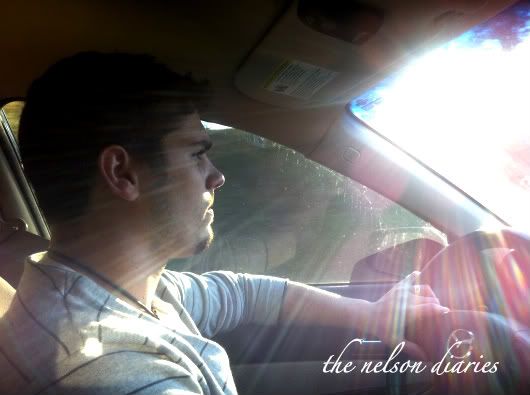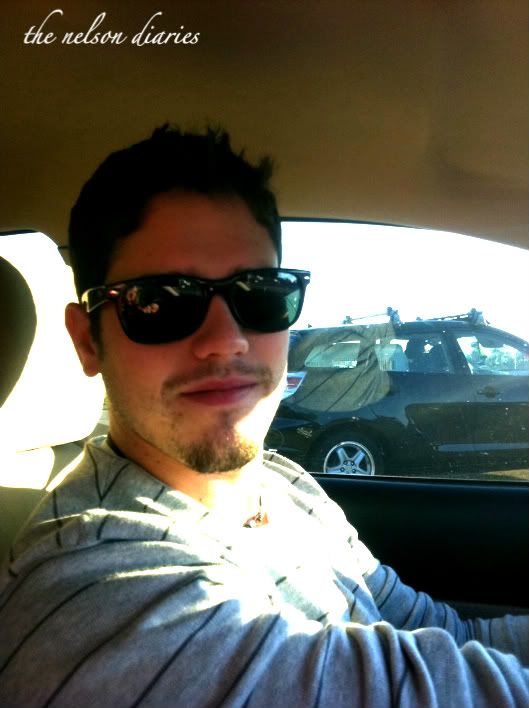 How cute is he!? :) Makes my heart meltttttttttttt <3 Anyway, guess what I got to do!? I got to shoot a gun! Yes, that's right. I am bad to the bone! Haaaa, jk. I'm honestly scared to death of guns, so this was something that took me a long time to warm up to :)
Just warmin' up...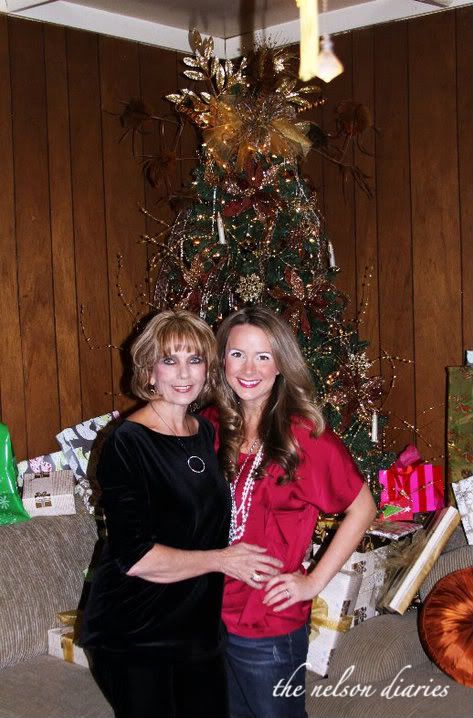 Me and my Mom :)


<3

My Mamaw and Papaw :) Aren't they precious?


Cute little stocking stuffer I gave :)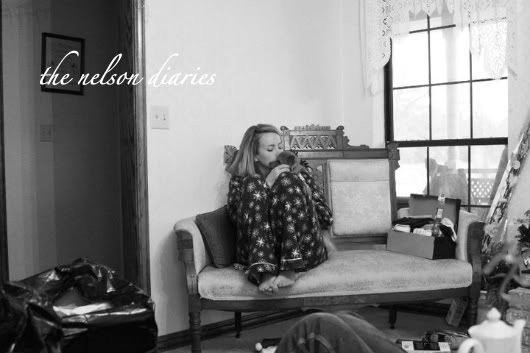 Piper and me having a moment.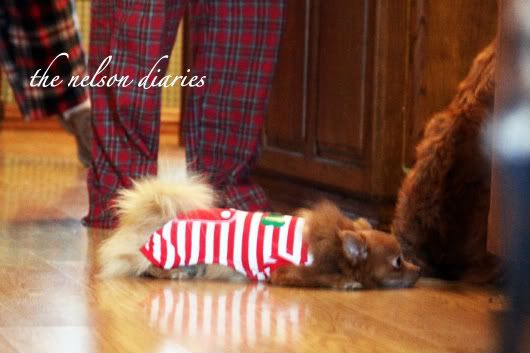 Furlee in his PJ's :)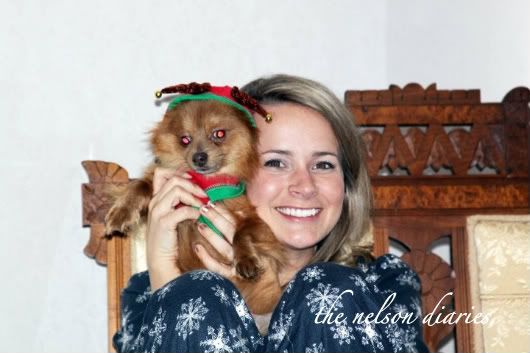 Me and my lil' Rudolph ;)


Get this off of me NEOW!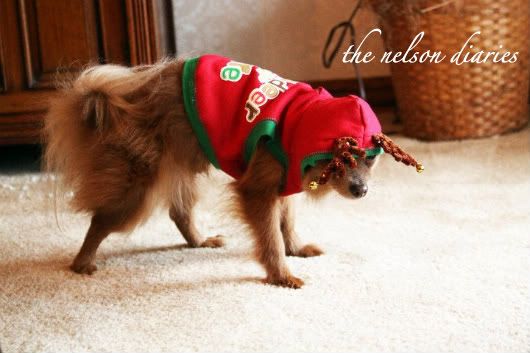 I am NOT happy with you MOM!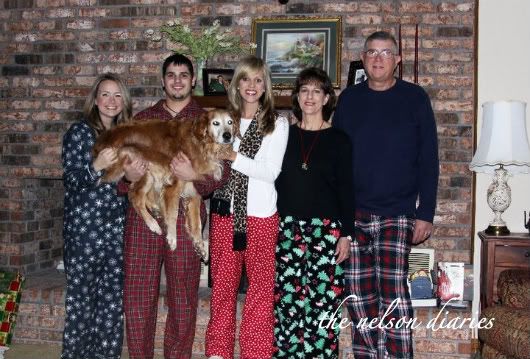 Me with the Nelson's :)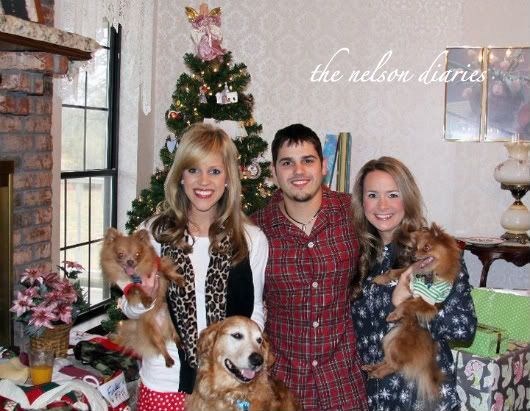 With my twinkies :)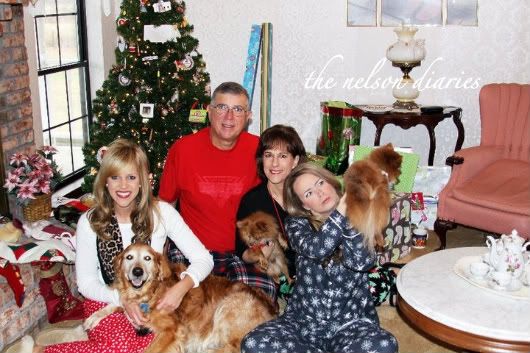 Hmmm?


Love him. Love Christmas.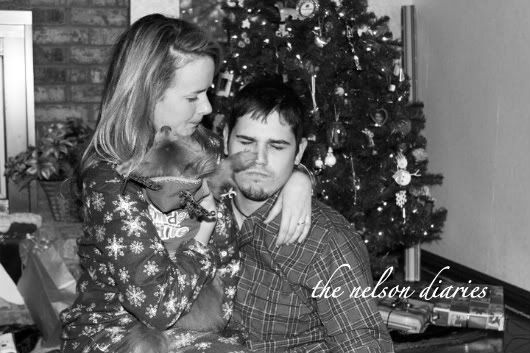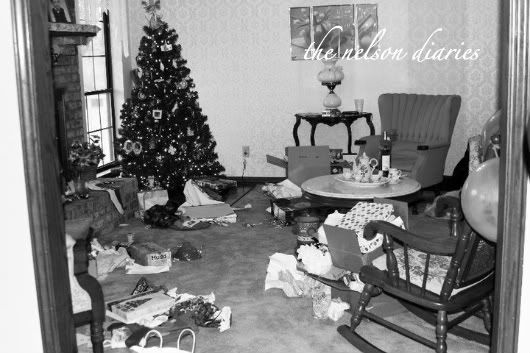 & the aftermath.

Hope you are all having a great day!

Xoxo!