Okay, sooooooooooooo we have been working hard on our kitchen this weekend. My Mom came in and visited and we had so much fun going to Home Depot and Lowes trying to decide on what backsplash to go with in our kitchen.
When I first dreamed of remodeling our kitchen I wanted dark brown cabinets. I liked that whole dark look, and still do.
However, I started looking at kitchens online and I fell in love with the white, clean, and pure look. So, now here I sit with white cabinets and gray walls.
When I look at all the white kitchens, the backsplash is very simple. It's either a white brick, or something like this: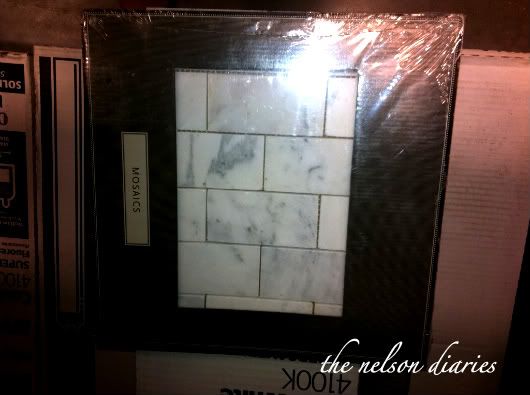 Then, I saw this one at Lowes and I really liked it.
It's got white marble, gray, and a hint of blue in it. I don't know why I liked it, because I never really was a BLUE person. For some reason blue and gray is taking over my house.
My problem is, I am the worst decision maker on the planet. The worst, I swear. I will buy something, doubt my purchase, and will then convince myself I don't like it and that I should have gone with the other choice.
I ended up buying this one...and now I'm just not sure.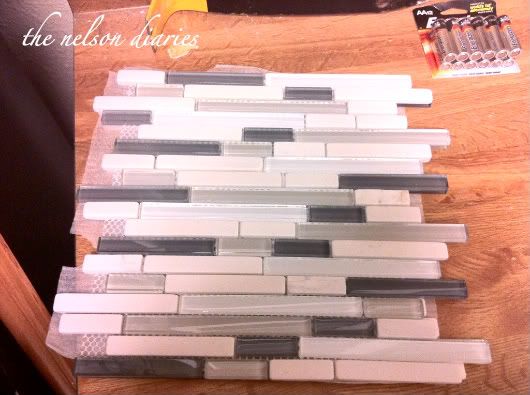 When we put our house on the market in a few years, I don't want our kitchen to be the reason it doesn't sell. I am SO scared of that.
SO, PLEASE...PLEASE be honest and let me know if you think this backsplash is a bad decision. I will appreciate your honesty...I promise.
My Mom, my brother, my sister-in-laws, and my Andrew bumpkin head love it.
I like it. I love it. I don't like it. I hate it. I can't decide...
Help? Please... :)
And here are some pics just for fun...beware, one is a little inappropriate. I couldn't help myself...and I can't lie, I laugh everytime I look at it. Sorry if it offends you...my Mom laughed and hit me on the head. She loves me. &&& she'd probably kill me if she knew I put this on here. Oh well... ;)