What a week! Thank Goodness it's ALMOST Friday! Do you want to know what I was doing about 30 minutes ago?
I was sitting outside of my house.
Why?
Because my husband locked us out of the house.
Grrrrrrrrrrreatness, it was not.
Did you know that it cost $100.00 to unlock your front door? It only takes like three seconds to unlock a door, and it will cost you $100.00!!!!!!!! Really!? I'm in the wrong profession! Ha!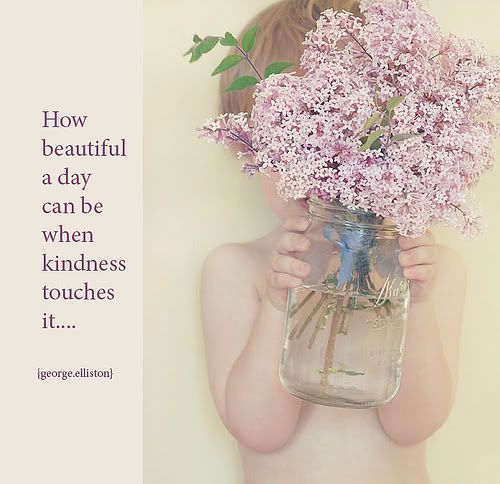 The good news is the man who came to unlock our door was one of the kindest strangers I have EVER met. When he told us the price, I immediately started crying, and didn't know what to do. My husband had to take me around the house to talk to me because I was crying so hard. We aren't in a place right now where a $100 is JUST a $100. To us, its like a $1000. That $100 is our groceries for the next month. Thankfully, the man had a heart of gold and must of heard me say some things that hit home for him. All I know is that I rarely come across a stranger that isn't rude, in a hurry, or out to make themselves a pretty penny. He ended up only charging us $15...just a service fee. He said he would tell the company that we found a way in and to just make the small check out to him. I gave him the biggest hug and probably left his shirt a little wet on his shoulder from crying so hard. I couldn't help but thank him a million times. I promised him I'd pay it forward, and I will keep that promise. Bless his heart...That man is a good man and I can only hope something awesome happens to or for him.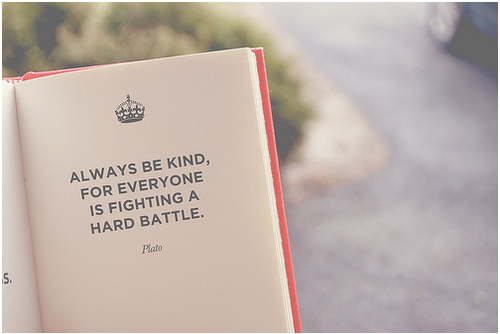 I know I'm guilty of using the phrase, "Are there ANY good people out there anymore!?!?" or "WHAT is this world coming to!?" and deep down, I do know there are a lot of good people out there, but it just seems lately, out and about in the 'real world', there aren't very many kind strangers that I've encountered. Think about it. How often does a stranger let you go forward in a grocery line when you have 3 items, and they have 50? This happened to me the other day. I had toilet paper, lettuce, and a tomato. A man who had a cart full of everything in the store met me at the exact same time at a check out line, made eye contact with me, and what did he do? He pushed his basket in front of me as fast as he could.
One time we walked into a crowded restaurant and we were told that we had a 20 minute wait. So Andrew and I stood patiently next to this other older couple who were sitting down next to us. They were there first. After about 20 minutes, our buzzer went off, and we walked up to the hostess to hand it to her. The couple that was there before us, got up, started SCREAMING to the hostess that they were there first, and that they wanted to be seated IMMEDIATELY! He called this 16 year old hostess horrible names, and you could tell she was about to cry. We kindly told the man he could have our table and he stood there and stared us down and then grabbed his wife and went to sit down at the table. He didn't say Thank you, and he was SO rude. I couldn't help but say, "You're welcome" when we walked by his table headed to ours.

One day a lady dropped a 20 dollar bill out of her purse, and I kindly yelled after her and gave it back to her. Crazy thing is, two weeks before that I witnessed a similar situation and the person took the money and put it in his pocket.
And don't even get my started on people in traffic. That could be a whole other post itself.
I've seen some crazy things, as I'm sure we all have. Thankfully, when I was beginning to lose all hope in good people, this man made me realize that there ARE decent people with kind hearts still out there willing to help a stranger out.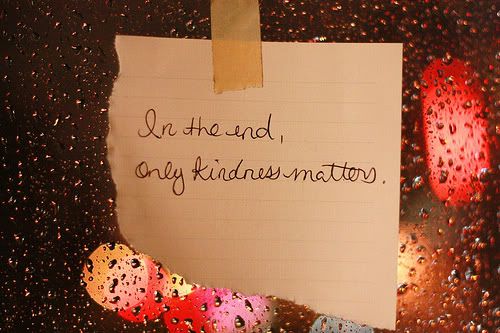 All I know is I am so very grateful. I know $100 isn't A LOT to some people, but to me it is. Just remember to be kind to strangers. You never know when someone is having a hard time in life. Open a door for someone. Let someone have that up front parking spot. Let that person in your lane when nobody else will. Smile at a stranger. Say "Hello" and "Good Morning" to a stranger. Ask, "How are you?" when the cashier or door greeter asks how you are doing. Acknowledge good customer service at a drive thru and tell them how much you appreciate them being kind rather than mumbling through the intercom and frowning as they hand you your change. Help that old lady or old man open a door or get on/off a curb. Put your grocery cart in the cart holder in the parking lot and not in a parking space. Put the items you decide you don't want BACK where they belong and not on the closest shelf near you. If you see someone having a bad day, hug them. Tell them it will be okay. Smile at a bum rather than ignore them. They are people too...weird and crazy most of the time, but they have hearts just like all of us. Give them a sandwich rather than a dollar. Help someone when you see that they need it. A little kindess can go a long way.
P.s.) Thank you to all you lovely, kind
strangers
followers out there. You are all the best! :) Y'all also remind me everyday that there are indeed good people out there in this world! :)
Oh! And don't forget to make a wish tonight at 11:11! :)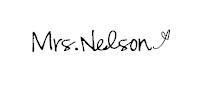 All of these images were found on the world wide web.