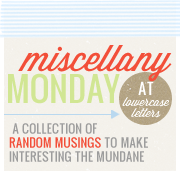 1. Check.
Just doing a little update to my list. I'm sure I'll add and delete as I choose, but for now, this is it.
Before I turn 30, I
WILL
want to (in no particular order):
1. Backpack in Europe.
2.
Learn how to use my sewing machine
.(Thanks Mom!)
3. Run my own Wedding/Event Planning/Photography business.
4.
Own a Canon 50D.
5. Have a baby.
6. Go to New York City...twice. (Summer and Winter)
7. Get a new couch.
8. Girls weekend in Miami.
9. Attend my high school reunion.
10. Mission Trip.
11. Attend the Superbowl.
12. Have a garage sale.
13. Update our kitchen.
14. Run a half marathon.
15. Get Piper a girlfriend...a fluffy blonde Pomeranian, named Sprinkle.
16. Sew a quilt.
17. Buy a boat.
18. Take my husband to California and show him around :)
19. Take a mother/daughter trip to a place my Mom dreams of going.
20. Take a hot air balloon ride.
21.
Go on a cruise with friends.
22. Own a MacBook Pro.
23. Pay off half of my student loans. (Hopefully)
24. Try out for a reality show.
25. Take a hip-hop dance class.
26. Lose 15 pounds and lower my cholesterol.
27. Attend a talk show taping (Ellen, Jay Leno, or Letterman).
28. Eat at three different places in one night.
29. Take a self-defense course.
30. Read the entire Bible.
Three down. 27 to go.
I can do this!
2. Marcel.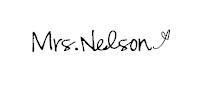 I ran across this today and let me just say, I love Marcel. It's so random; it makes me smile.
MARCEL THE SHELL WITH SHOES ON from Dean Fleischer-Camp on Vimeo.
3. Panera Bread. Totally just ate a Turkey Sammich and a bowl of Potato Soup. Ah, I'm in ♥.
4. You play ball like a girl. I love softball. I played summer league in Junior High, all 4 years of high school, and on tons of intramural teams in college. Luckily, a friend asked me to join their softball league on Tuesday nights. I am so excited! Our first game is tomorrowwwww!
5. Click. Flash. I have been asked my a co-worker to take maternity pictures this weekend. I am SO excited. I can finally put some of my creativity to work.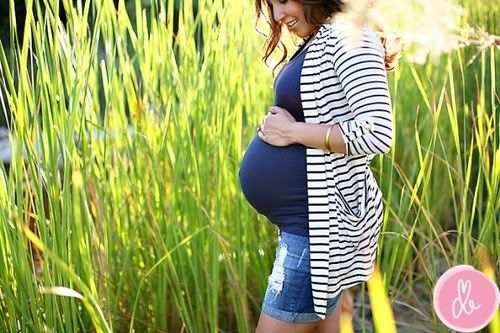 6. B-12 Shots. I have take one every week for the next two months. That's how low my B-12 level is. My dr. said, "I do believe your B-12 levels are the lowest I have EVER seen on anyone. Ever." Explains why I never have energy. So, now hubs has to give me the shots...I'm scared to death! Haha, I hate needles. AND I'm not very fond that he's never given anyone a shot before. Yikes...