How's it going loves? Today is Friday, not that I really needed to state the obvious, but this means that it's officially the weekend. This weekend is going to be UH-MAY-ZINGGGG! I can't wait! :)

Why is this weekend going to be outfreakingstanding you ask?

Well, for starters, my cousin Amanda is getting married on Sunday. 10-10-10. Pretty cool wedding date if I do say so myself.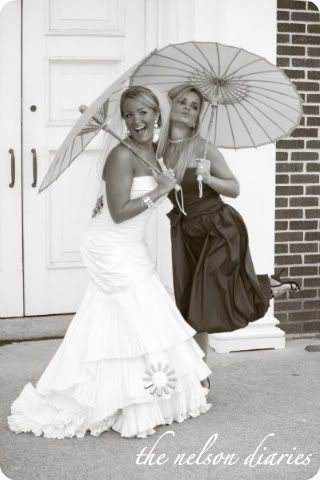 My cousin Amanda and I at my wedding.


Family is coming in first thing in the morning, so tonight I will be best friends with Mr. Clean. Tomorrow we have the rehearsal & rehearsal dinner, and then Sunday is the big day! I have to pick up my bridesmaids dress today from getting altered. Let's just say that cost a pretty penny. I got ripped a new one. Thank you alteration lady for screwing me over. NOT.

This weekend is also outfreakingstanding because it is one of my best friends birthdaysss! My little muffin, Jenni, will be the big 2-4 on Sunday.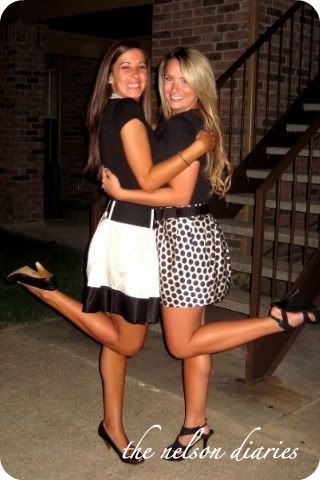 Sadly, I won't be able to attend her birthday festivities :( For the last three years, I have been in/or to a wedding on her birthday. Next year, I promise I will be there my love. No weddings that weekend. I promise. And if there is, I will tell them I can't attend :)

I love you Jenni! I hope your birthday is a blast! :)

This weekend is also outfreakingstanding because the weather forecast looks veryyy promising :)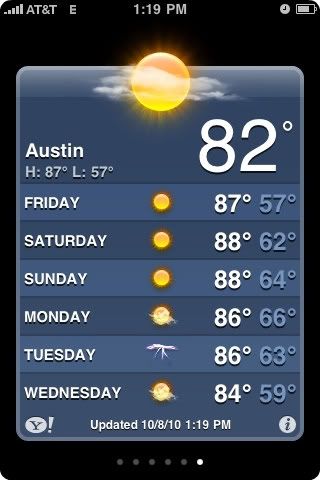 I love cool, sunny days! And this is also good because my cousins wedding and reception are outside. Thank you Jesus!

This weekend is also outfreakingstanding because I get to see my Mom, and all of my family. I love them so much!

Well, I guess by now you can see that my weekend is going to be pretty outfreakingstanding. LOL. Jk. I'm done with saying OUTFREAKINGSTANDING! :)

I'll be back soon with pictures from the weekend, and will continue with my wedding posts! Much love.