Hi guys!
Gosh, where do I even begin!? This post is about a 180 from my last one, unfortunately. I'm going to have to save my Labor Day Weekend Post for another day because I received some awful news this morning.
Last year, on September 11th, my brother and his family's house flooded due to heavy rain. The creek near their house flooded, and the water kept rising and rising until it was 3ft under water.
Everything
was ruined downstairs. Their home is beautiful, and they have worked so hard for it, so it was absolutely heart breaking to see. Thankfully they had friends that let them stay in their guest home, and they finally got to "live" back in their house in December. All year long they have been working to get their house back to "normal" and have replaced everything.
I'm sure all of you have heard of Tropical Storm Hermine on the news?
Central Texas looked like this yesterday: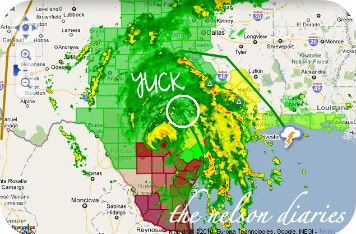 Last night, I called my brother to check on them, and all was good. They were watching TV and I warned them about the tornado warnings and heavy rain/storms headed their way. (Last night, we even had to take cover for 10 minutes due to a Tornado Warning in our area).
I get to work this morning, and I get a phone call from my Mom telling me their house was flooded...AGAIN :'( Trying to fight back the tears, I texted my niece, and my sister-in-law. Finally, I got a call from my niece, who was in tears, and I couldn't help but shake and just hurt with her. I fought back my tears and tried to stay strong because I can't even imagine what they are going through.
My brother and sister-in-law got a phone call at 1:30 a.m. telling them to evacuate their house, because the water was rising, and fast.
They got out safely, THANK THE LORD!
All I'm asking is if you can just pray for my family during this time. To have everything they've worked so hard for, once again, destroyed right before their very eyes, and three days from the year anniversary of the first flood. I just hurt for them, and would be so thankful if you could just say a prayer for them. It would mean so much to me! :)
Here are some pics of their home: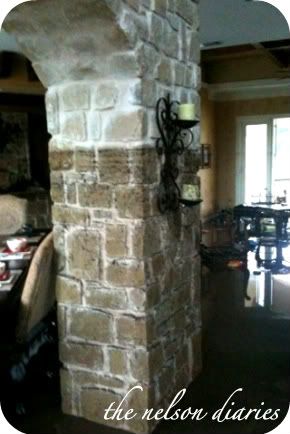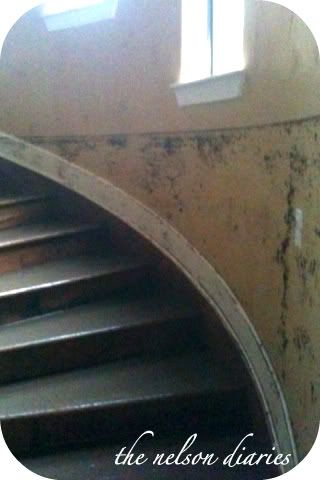 Thanks so much guys!!! I appreciate it more than you know!