Quick vent note:
I woke up this morning feeling as if I got mulled over by an 18 wheeler. Last night I had chest pains out the wazoo, and my face, left arm, and leg were tingling. Yesterday at work, my vision was blurred, and my body felt incredibly out of whack. When I breathed in, it almost sounded like a wheezing noise, and today, I'm coughing and sneezing like crazy.
I know it sounds like I could be experiencing symptoms of a heart attack...but I am 24 years old! How can this be? I have REALLY high chloesterol. I mean, REALLY high. My Mamaw & Papaw, and father-in-law have high chloesterol, and mine is higher than all three of theirs. Try 303. It is supposed to be below 200. Ridiculous right!? I am freaking out, and last night my husband held me as I cried myself to sleep. I am SO scared. I am going to go to the Dr. this week, but they already have me on chloesterol medicine. Ughhhhhhhhhh.
I just PRAY that this is just stress, and that's it. I'm doing everything I can lower it, but it almost feels as if I'm feeling worse. :S Has anyone ever experienced this before? :(
On a lighter note...
Top 2 Favorite Cities
I'm almost positive that NYC would be listed here if I had visited it already, but sadly, I haven't :( It's on my list though, and I hope to visit sometime soon! :)
1. San Francisco, CA
...MY FAVORITE! This city just screams AMAZING! I used to live about two hours north of San Fran, and any chance I got, I'd be in this city. I spent many birthdays here, day trips, girls trips, and even played in a high school volleyball tournament here. I got into San Francisco State University, but I ended up back in Texas. Hubs and I are going back to CA next summer for one of my dear friends' weddings, and this place (along with Napa, Sausalito, Lake Tahoe and Lake County) will be a definite destination on our list. I can't wait to show him around :)
I miss you more than you know.
2. Austin, TX.
My current home :) Austin is one of the coolest cities, I believe, in the world. That's why we are here :) There is alwaysss something to do, the people ARE weird, and the music life is HUGE here. ! If you ever have a chance to visit, please do. You won't regret it :)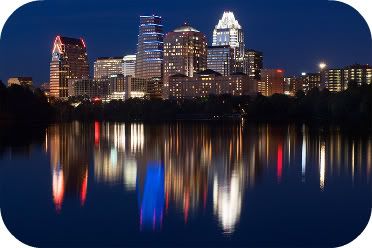 AND now, Day Three of our CrUiSe: Progreso'
Fresh off the ship :)
Progresoooo.
Corona Beach Party.
Some hoochies mackin' on the boys :) It was fun to watch.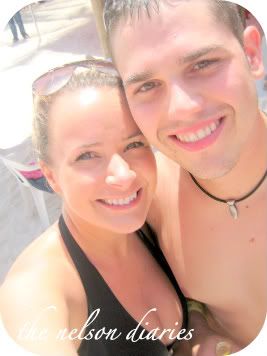 Soakin' up some rays :)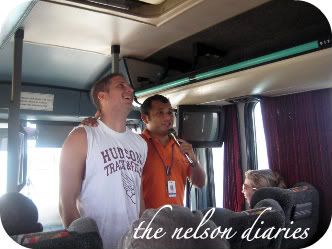 This was awesome. He is so shy, and they made him sing on the "American Idol Tour Bus." Haha, and Andrew joined in. I have a video I'll upload soon of their crazy selves.
Aye Aye Aye!
Viva Mexico!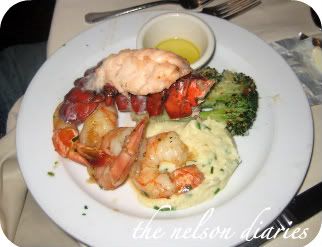 MmmMmm :)
I seeeee youuuu! :)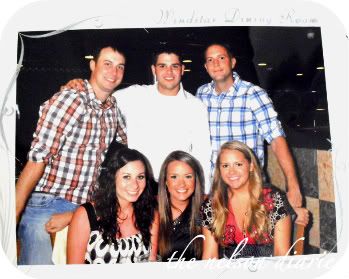 The group on formal night :)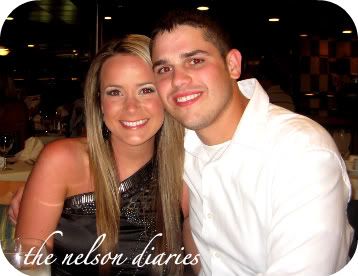 ♥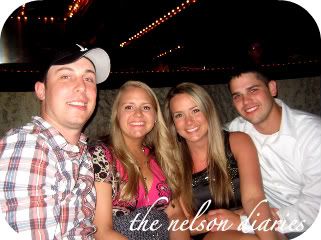 At the comedy show!
Progreso was fun, but I don't think we will be going back. Cozumel was my favvvvv! Look for pictures tomorrow :)
Have a Terrific Tuesday!