Okay, so this has to be the smallest 1/2 bath in the world. I wonder if the people before us who owned the house turned it from a hall closet into a bathroom? Guess I will never know.
A month or so ago, we went to Lowe's and saw that paint was on sale. I LOVE my sales...whoo hoo. There was a brownish/tan color for $5...5 DOLLARS!Score right? Well, wrong. The paint had a pinkish tint to it once we got it on the walls...and the lighting in the bathroom made it even worse. We went back and forth and back and forth on whether or not we should change the paint color. Finally, after finding tile at Habitat for Hummanity for an UH-MaYzInG price, we decided that if we are doing the floor, then we might as well re-paint too.
We decided to give it a new floor, a new mirror, a new sink, new lights, trim and crown molding, and a different wall color.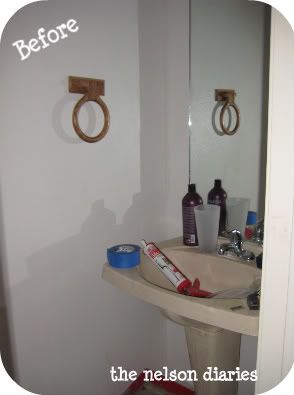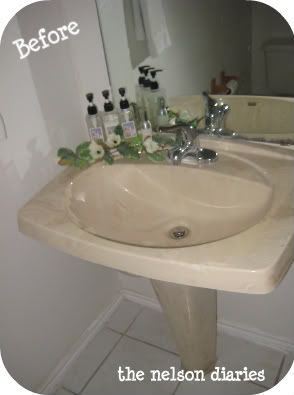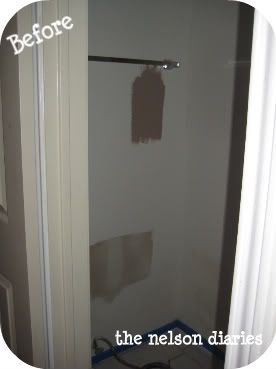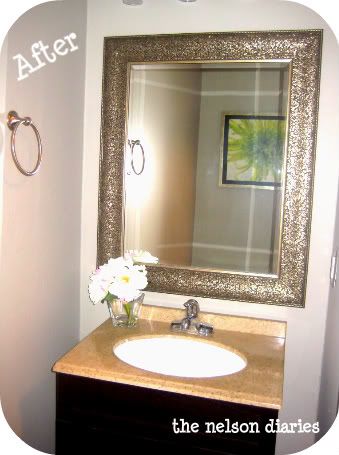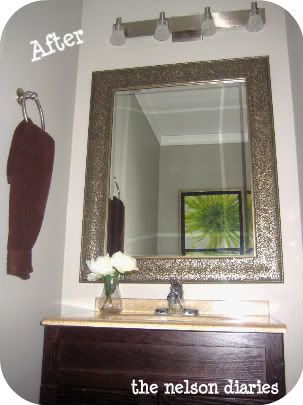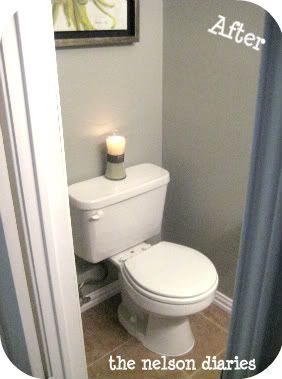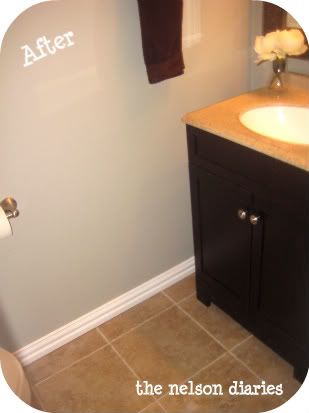 Our laundry room is also in the middle of a makeover. It's actually been done for awhile, BUT we decided to redo the floor in there so right now I'm doing laundry on concrete. LOL. We plan on laying the tile down when we get back from our cruise. You bet I will be posting pictures :)
On another note, I am SO glad Wolverine Craig is GONE from Bachelor Pad! Hahaaaa! I hope you all had a Terrific Tuesday! 3 more work days til' VACATION! Whoooop whoooooooooop!