Good Morning and Happy Monday! :)
I had such a good weekend, and I hope you all did too! My Mom and one of my best friends came to visit me because Hubs was out of town all weekend (still is but gets back today, THANK GOODNESS!) We went and saw Step Up 3D and Eat, Pray, Love. Step Up 3D was good, but I think the finale dance in the second one was better. There were SYTYCD dancer's in it (Twitch, Legacy, Katee, Ashlee, Musa, Cedric, and even choreographer Dave Scott!) Obsessed much? Yeah, probably. I love dance. Sorry :)Overall, I loved the movie, and it made me want to shake my tail feathuhhh and drop it like it's hotttt!
...And I really enjoyed Eat, Pray, Love, but it was REALLY long. One of my favorite quotes from the movie was, "Having a baby is like getting a tattoo on your face...You have to be fully committed." I thought that was cute and SO true. Also, I think I ate enough to last me the rest of the week, NO joke. Chuy's, Jimmy Johns, TGIFridays, Red Robin...and snacks at the movies. Dannnng is right! :)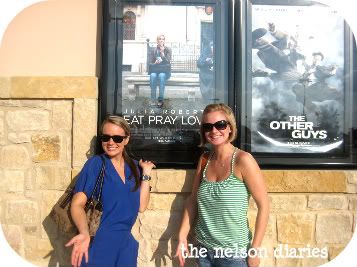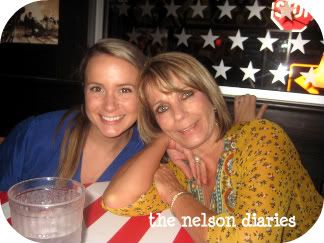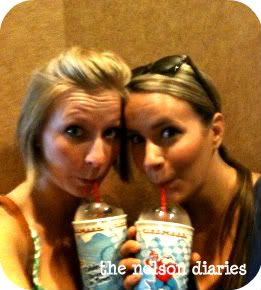 And OF COURSE we went shopping...
No worries, I didn't purchase the glasses lol.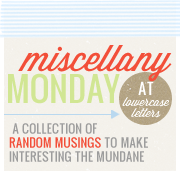 1. 6 days.We leave for our CrUiSe on Saturday! I am SO excited! FINALLY, a mini vacation! Whooo hooo! I'm already doin' a little dance over here! (hence why my song right now is the one from Step Up 3D... :)
2.Missing Hubs. So my Drew Drew Hot Pants (this is something my best friends and I nicknamed him in college) has been gone since Friday morning, and I miss him SoOoOoOoOoOoOo much! He will be back this evening, but it feels like an eternity I tell ya. He went home to visit his parents and help his Dad out on their ranch. I think this was the longest we've been apart since we've been married. I also stayed by myself for the first time in our home last night, and I had about every light on in the house. I kept thinking I was hearing things, and pretty much just freaked myself out. I fell asleep on the couch watching "The Roast to David Hasselhoff" to try and keep my mind from going crazy. Lol. I got up at about 2 a.m. and pulled myself to bed. Piper cuddled up next to Hubs's pillow, so it
kinda
felt like he was there next to me...
kinda
. Have I mentioned that I love my dog?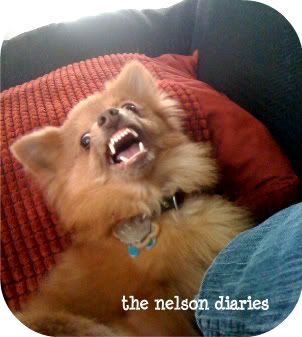 "Team Edward," he says.
3.YUM. I am craving Chuy's Jalapeno Cream Ranch and Cheddar's Spinach dip. So healthy right?
4.Bachelor Pad. Tonight. Nuff said.
5.Shoes. My Mom bought me the cutest pair of shoes this weekend. They were only $18! Pure awesome-ness.
6.Packing. When I was younger I was in a lot of pageants. We traveled all over the place, and so we pretty much lived out of a suit case. I remember I had a nationals pageant in Orlando, FL and we literally brought one HUGE suitcase full of shoes, along with 5 other suitcases full of everything else. What I'm trying to get at is that I ALWAYS over-pack. It never fails. I am going to make it a GOAL to only pack one suitcase between me and hubs this weekend. I might have an extra bag with toiletries, but that's it. I CAN DO THIS! lol :)
7.Done. We are finished with our half bathroom downstairs! Raise thuh roof! I will post pictures tomorrow! :) PROMISE!
Make your Monday Magnificent k!?