(Enter creepy music...) It's Friday the 13th...(End creepy music). LOL. K, that's all I'm gonna say about that. No need to be superstitious, or scared. Right? I mean it IS the only Friday the 13th of 2010. :)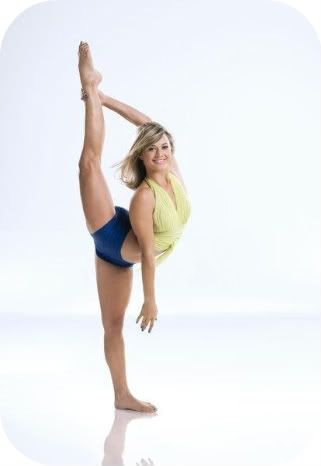 Ouuuuch?
Did you see SYTYCD last night? Um, awesomeeee!!! I love that Ellen stepped in for Alex and did that amazing hip hop number that I posted about a few weeks ago. She is too funny, I love her. I was also lovin' the little boy who tap danced in place of Nigel. So flippin' cute! I could squeeze his neck :) And for the winner... SO SO glad that Lauren won. She really did deserve it. I don't know what I would do if I was just out of high school, on a popular television show, and just won a quarter of a million dollars. Talk about livin' the life. Congrats to her! :)
Last night hubs stayed up late because he took off work today so he could go home and help his Dad on their ranch. Anyway, I fell asleep, and my little furball was sleeping with me...More or less cuddling :) He said that he was asleep until he turned on the bedside lamp. Still though, isn't he precious? Gosh, I love him so much.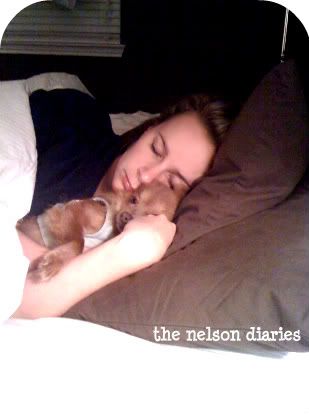 I guess it is kinda weird that I posted a picture of me sleeping? Ha, oh well :)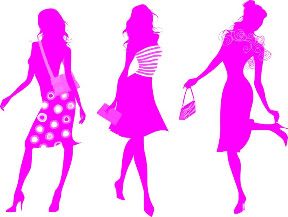 Well, I hope you all have a SAFE, and full of fun Friday the 13th. My Mom and my friend Hilary are coming to visit me this weekend. Girls Weekend! Whattt what!? I wonder what kind of trouble we will get ourselves in to...? Ha, probably just some movies, girl talk, shopping, and maybe even a margarita! :)
Cheers! ♥