It's Tuesday! (Almost haha) Yay! ... Alright, so I'm posting a few hours early because I'm going to be really busy tomorrow. Things are hectic right now, and I can't wait to share with you WHY, but for now you will have to wait :)
It's time for Top 2 Tuesdayyyy!
Top 2 Favorite Perfumes/Colognes/Scents
1.
I seriously love a variety of scents. From Bath and Body Works' Japanese Cherry Blossom all the way to Burberry. I have so many that I adore, but currently, I'm wearing Juicy Couture's Viva La Juicy and I get compliments on it all the time.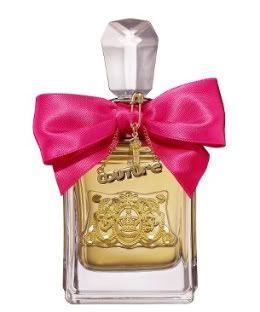 I also LOVE DKNY's Be Delicious!
2.
My hubby wears Lacoste and it smells sooooooOOOOOooooooo good. :)
Okay, so I kind of did a Top 3 Tuesday, but I seriously could have listed about 25 of my favorites :) Ha!
Have a great day darlings! :)