I don't know if you have seen or heard about these, but at first glance they aren't the MOST attractive shoe in the world. I've been wanting these for a little while, but I just haven't pursued this purchase. I see people wearing them, and the more I see them, the more they grow on me.
If you haven't heard about these shoes, or know what their purpose is, please go to their website and read about them: http://www.toms.com/our-movement.
"TOMS Shoes was founded on a simple premise: With every pair you purchase, TOMS will give a pair of new shoes to a child in need. One for One. Using the purchasing power of individuals to benefit the greater good is what we're all about. The TOMS One for One mission transforms our customers into benefactors, which allows us to grow a truly sustainable business rather than depending on fundraising for support." (www.toms.com/ourmovement)
Once I read about them, my heart decided that I have to have some.
I have narrowed my choices down to these five lol:
1.Baby Blue
2.Red
3.White
4.Yellow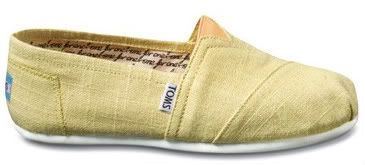 5. Light Pink and White Stripes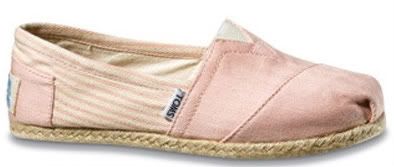 Ugh, I like all of these. Help me choose PlEaSe!? :)