WOW! It's been such a busy week & I'm
SOOOOO
glad it's almost over! :)
Tonight I went to a painting class with my friend Kelly. It was SO much fun! It's called "Painting with a Twist", and you all paint the exact same picture. They only have a few locations, so check out their website to see if you have one in your area: www.paintingwithatwist.com. If it is, I HIGHLY recommend going! :)
Here are some pictures from tonight: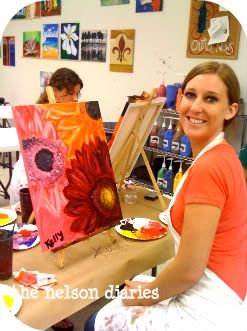 My friend Kelly and her painting :)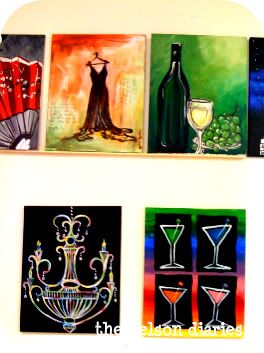 Future paintings I want to do :)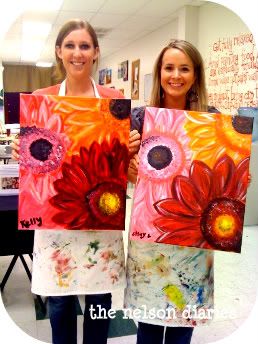 We are 'art-eeeests!':)
My masterpiece! Ha!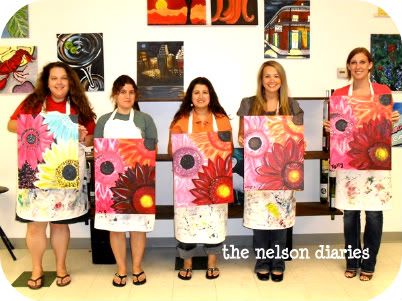 The entire class ;)
I already can't wait to go back! :) They have a class coming up where you can paint your dog...& Yes, I
REALLY
want to do that one :) LOL!
Well, that's all for now. Kees Kees!