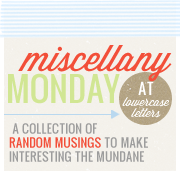 1. Bottoms Up! :)
Piper is a nut. He got his head stuck in the couch this weekend, and I couldn't help but laugh and take a picture.
2. Today I am officially starting my "work-out" plan. It will not be anything too crazy because I always set myself up for failure when I set the expectations so high. I'm just going to start using my treadmill. It's set up in front of the TV so it should make this whole "working-out" thing a little easier. Atleast I hope so :)
3. I ate a doughnut from Krispy Kreme today...and then I had Wendy's. Like I said, I'm working out tonight. My thighs are screaming at me. :)
4. Our tiling job is done in the front foyer. I haven't posted pictures yet though because we still need to buy the trim. I'm thinking about painting the wall, but it's so tall, and I just don't know how I feel about being that high on a ladder. Pictures coming soon though! PROMISEEE! :)
5. I can't wait to see Eat, Pray, Love! I love Julia Roberts and my old roommate from college said the book is SO good! Looks like I'll be reading that one soon! Has anyone read it?
6. The Bachelorette is on tonight! The Men Tell All! I heard that Justin won't be on it, and that it is going to be pretty lame. (Thanks Reality Steve). Looks like I'm still going to watch it though :)